Just check the simple 3 methods about how to change background on Mac, because desktop background on Mac is an important option that is to be changed as per your view by default there are system preferred pictures that are set as background and us most of the times don't want them on screen always.
How to Change Background on Mac
There are quick options through which you can make your Background on Mac changed with your preferred picture section, and there are options to choose a picture on your Lock Screen, Desktop Screen and as well selecting different picture's if you are using multiple screens.
Get the desire Background on Mac using the multiple methods that we have got exclusively for you with new steps shown.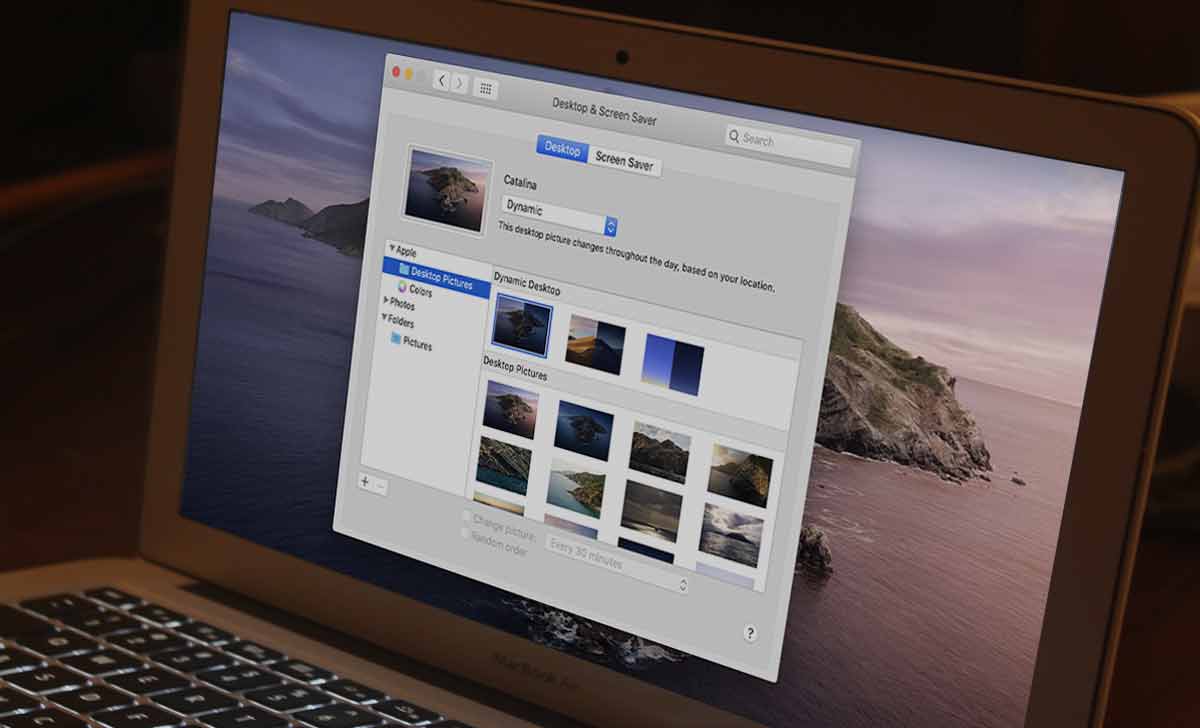 There are multiple ways using which once can initiate to change their Background on Mac in easy steps, and thus we have provided each with detailed steps that might help you to get your Background on Mac changed in quick time, Choose the best one as per your convenience and get an amazing Background for your mac Device.
Also Read: MAC IP Address Check
Method 1: Change Background on Mac through System Preferences
In this method we will begin the System Preference, which is a default option in Mac Menu, to get the Background on Mac changed.
Firstly open your Mac Device and launch the Apple Menu by clicking on its icon
Now select System Preference in option and then find Desktop & Screen Saver
Click on Desktop and then you can view multiple picture on screen
Select any appropriate one from Dynamic or Desktop Pictures
Else You an option of Add picture to browser to your saved picture from device
Go to the desired picture folder and tap on it to select
Thus once selected, the picture saved as your Background on Mac.
Also Read: How to Zoom In and Out on a Mac
Method 2: Change Background on Mac Via Photos
This is an easy and fast way to get any picture of your selection to be as your Background on Mac, and thus making your preference picture to be on your wall using this method.
Firstly get the Photos Application download in your Mac Device
Luna the Photos App and you will have display of picture's
Now select any picture from list and right on click for more options
Here Select Share option and then chose as Set Desktop Picture
That's it, this click will select picture saved as your Background on Mac and you can view it by minimizing the Photos Application.
Also Read: How to Scan a Document on Mac
Method 3: Change Background on Mac Via Finder
In this process we will use Finder Application to get your Background on Mac changed, so make sure you follow these steps correctly as shown below.
Launch the Apple menu and select the Finder option
Locate the picture which set as background
Right on the displayed picture and then choose Share option
Here tap on Set Desktop Picture to save as background
That's it, Background on Mac changed through finding your desired picture from the device using the Finder option.
Also Read: How to Add a Printer to a Mac
Can I choose my Picture as Background on Mac for Desktop?

There are options that allow you to set any picture of your choice to get loaded as your Background on Mac Desktop, and it is advised to get your picture edited well as per the screen resolution, so that when selected it does fit your Mac desktop screen perfectly.

Deleted Background on Mac quickly?

In case you don't like the picture that is saved as your desktop background, then you can use any of the methods to get a Background on Mac quickly, and as there is no option to get the background as blank, so instead you need to choose an alternative picture to be pasted as Background on Mac.

Why Can't I Change my Desktop Background on Mac?

The option to choose any picture or default picture to be as your Desktop is free to access and it is not protected in any case, and If you face any issue during change of background which might be due to System Hung or picture error, you can restart your Mac device and go ahead to choose any method from above to get your Background on Mac changed which works most of the time.