You may store and manage your photographs and videos online with Google photographs, a service provided by Google.
It uses clever technology to make searching and organizing your material simple. Your belongings are accessible from a variety of devices. Free storage is an easy method to organize and save your memories.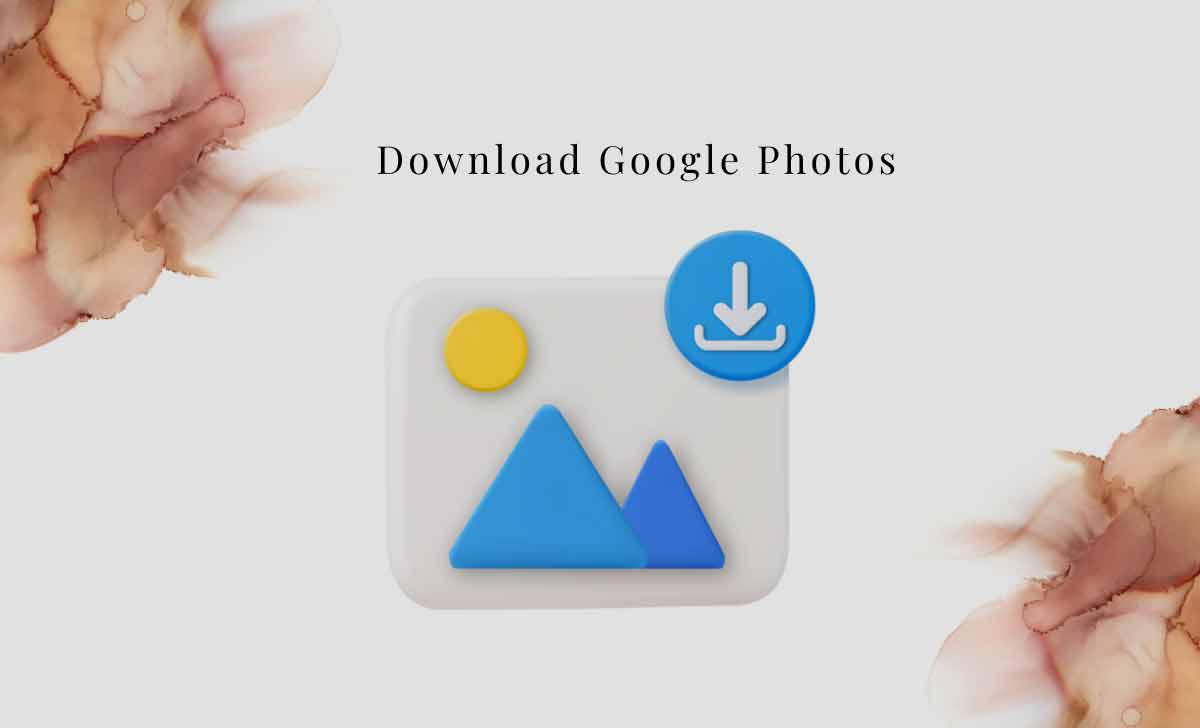 Why We Download or Backup Google Photos
To ensure that you don't lose your photos, download or backup Google Photos.
Save memories securely to prevent accidents or online problems.
Delete backed-up photos to clear phone storage.
Backup keeps you in charge, even if you switch platforms.
Access images offline on your device.
Change services with your memories ready to go.
Ways to Download or Backup Google Photos
There are few ways to download or backup Google Photos.
Google Takeout: Make a backup of your Google Photos using Google Takeout.
Google Drive: You can make your Google Photos accessible there by syncing them with Google Drive.
Manual Download: Choose and download individual pictures or entire albums by hand from the Google Photos website.
Mobile Device Backup: Make use of your mobile device's (Android or iOS) built-in backup solutions.
Google Photos Download from photos.google.com
Steps as fallows to download your Google Photos
Open photos.google.com and sign in to your account.
Click the photos you want.
Click the three dots, choose Download.
Your photos will be downloaded in a zip file.
To unzip them we need to extract to see your pictures.
Download Google Photos with takeout.google.com
To download google photos through takeout.google.com, These are the steps to be followed.
Visit takeout.google.com, Sign up using your Google account.
Select the Photos you want to download.
Choose your preferred file type and size
Click the Next button at the bottom.
Tap Create export. You'll get an email with a download link.
Keep in mind that the length of time depends on the size of your photo collection. When ready, click the email link to download your pictures.
What is Google Takeout?
You may get a copy of your data from a variety of Google products, including Google Photos, using the Google Takeout service. It can be used to transfer data to another platform or create backups.
How to Transfer Google Photos to Another Account
To transfer google photos to another account, these are the best steps to get followed.
Open the Google Photos app on your phone.
Select the Albums tab, at the bottom
Open the album you wish to share and tap the Share icon in top.
Click Send after entering the email address to whom you wish to send the album.
On the second account, Open Google Photos and navigate to the Sharing option.
Tap the Add to library icon at the top after selecting the pictures.
How to Transfer Google Photos from Android Phone
Steps to follow if you need to transfer or backup Google photos from android phone.
On your Android phone, open Google Photos application.
In the top left corner, tap the three horizontal lines, then select Settings.
In the settings, Select Back Up & Sync.
To store pictures, toggle the switch into on position.
For the backup, confirm your Google account.
To save pictures right away, select Back up now if you'd like to.
I'm done now, Your Google account will receive a secure backup of your Google Photos.
How to Import Google Photos from iPhone iCloud
These are the steps to be followed to import google photos from iPhone iCloud.
Visit icloud.com and use your Apple ID to sign into iCloud.
To access your iCloud photos, Click on the Photos icon.
Select the pictures you want to upload to Google Photos.
Download pictures to download these pictures to your computer, click the download icon.
Sign in with your Google account at photos.google.com.
Drag the downloaded images into Google Photos to upload and store them.
Remember that if you have a lot of photos, this could take some time. Make sure your computer and Google Photos account have enough space, and that you are online.
How to Download all Photos from Google
These are the following steps to download all your google Photos to Desktop
Open takeout.google.com in your web browser.
log in to your Google Account
In Google Photos, click Google Photos after unchecking other options.
If you want, pick All photo albums. Click Next.
Choose big size (ZIP), but big files take longer time.
Click Create export in the menu, Google will email you when done.
Open the email and click the link to get a ZIP file with your photos.
Does my browser need to remain open while the export is being created?
You don't need to leave your browser open. Once your export is complete, Google will email you a notification with a download link.