Do you know what are the latest mobile services offered to customers of BSNL prepaid and postpaid GSM users, Here you can find the special significant benefits of BSNL mobile for national, international voice, SMS and data services at a glance which comes with one click activation.
Bharat Sanchar Nigam Limited, the pioneer of landline and broadband services in India launches the mobile services in 2002 in all the BSNL Circles across India. Initially the services was named as Cellone and was renamed to BSNL Mobile in 2007.
Operator offers both GSM and CDMA connections and is into both prepaid and postpaid connections. Since the launch, BSNL Mobile Services has tried to keep pace with the changing technology and innovation going in mobile space. Currently BSNL has above 113 million mobile subscribers across India and been the pioneer in various services, and also the only first company launches roaming free services across India.
Here we present all the services which are very useful for every customer for immediate attention on bringing latest available voice and data facilities on their BSNL Mobile Number at a glance. Our team is working hard to present the latest few updates while maintaining the accuracy among services offered by BSNL. So let's have a look at all the available and useful services offered to BSNL mobile customer.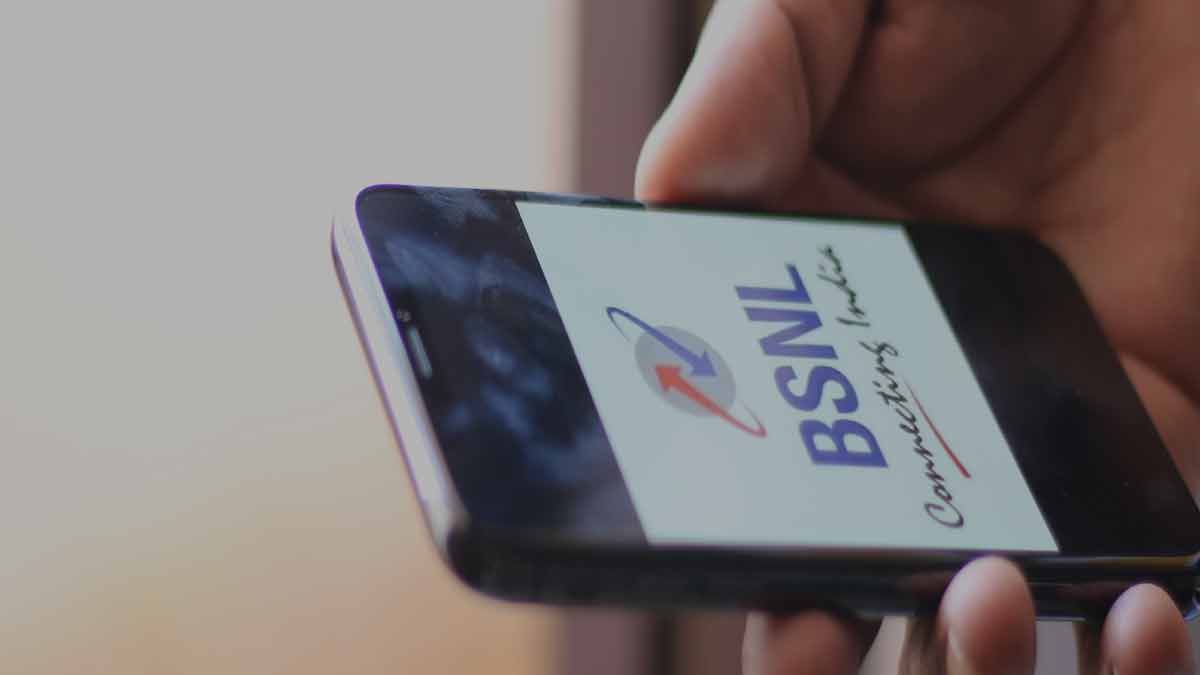 BSNL SIM Card
Now the BSNL flag ship service is providing 3 in 1 repluggable 4G SIM card which consists of Normal, Micro and Nano slots at lowest price in the market. BSNL SIM card is the gateway to a host of services and uninterrupted network that a subscriber can enjoy, one just needs to submit
Valid POI and POA documents to buy a SIM card from BSNL.
BSNL comes with 3G and 4G services across India for both prepaid and postpaid services. The subscriber can purchase the sim card accordingly as per his new requirements through BSNL Digital KYC introduced.
It is fairly easy for a subscriber to activate sim by following simple instructions and in case of any issue, the user can contact the customer support for help. Similarly in case of any damage or loss of the mobile phone, one can easily block the SIM card sitting at his home, here you can know how to Get the latest BSNL 4G SIM card and its services
BSNL 4G Plans
The operator comes with a range of BSNL unlimited 4G data plans at 2G recharge price for mobile customers starting from as low as Rs 4 for a day to 2099 with 365 days of validity. The speed of the 4G internet and the amount of BSNL data that one gets along varies in all the plans might vary for different circles as well, thus the person needs to select the circle to which the person belongs and then choose the plan.
BSNL also forayed into the 4G plans for a faster speed and is also planning to launch 5G services soon. One can choose the plan as per the speed and data requirement and also the capacity of his mobile whether it can support 4G technology or not, check now
BSNL new 4G data recharge plans at lowest price
Mobile Recharge Plans
PAN India Bharat Sanchar Nigam Limited launched a series of BSNL prepaid recharge plans varying in the calling minutes, validity, circle to which the subscriber belong, data plans etc.., where the user can now do the mobile recharge as per requirement using the online or offline services of BSNL.
Before the subscription, the user can make use of the internet check for various prepaid recharge plans available in his circle and activate that plan from home only. There is no requirement for the user to go to the vendor, ask of plans, and choose a plan of choice. With regard to the competition in the mobile services in India, there are new plans launched every month by BSNL, therefore one should check the best prepaid plan before making a recharge by surfing the New Prepaid Plans of BSNL available for Unlimited Calling, Free Data and SMS.
Bill Payment Online for BSNL Postpaid Mobile
Now there is no requirement for the user to go to the BSNL outlet to pay the bill, one can simply pay the postpaid bill at the comfort from their home only. There are various BSNL bill payment portals available apart from the official website like Pay TM, Freecharge, Google Pay, Amazon etc.., which can help the user for secure payment of BSNL postpaid bill in fraction of seconds. Following are the simple steps the user needs to follow for paying the bill, so have a check at the
New BSNL online bill payment portal for best rewards
BSNL Online Recharge
With the latest simplified online recharge portal of BSNL, the customer can check the new competitive plans before prepaid tariff subscription, where the tariffs vary for each circle with respect to the recharge amount, talk time value, data usage that comes along with the plan, speed of the internet and the validity.
After thorough check, BSNL user doesn't have to go to a recharge shop to do the same, but can do online only by selecting the quick way recharge available 24*7*365 using debit, credit card or net banking facility to avoid rush to vendor to get their phones recharged with best offers, so let's have a look for how to
Recharge BSNL prepaid mobile online with Rewards
Latest Best Offers of BSNL
The mobile operator has stood up to the challenge of offering competitive best plans suiting the needs of every customer with best BSNL recharge offers today.
There has been an intense competition after the entry of reliance Jio and only the players like BSNL can provide cost effective and customized plans with best offers can withstand the telecom revolution.
Currently BSNL comes with variety of plans offering variety of options and services and the new best plans mostly vary with respect to the validity, data plan that comes with them to recharge. The user can check the new recharge offers by selecting the state to which the customer belongs to choose the best one among all the
Best offers available for BSNL mobile customers
BSNL Mobile Customer Care
Bharat Sanchar Nigam Limited has a well-structured customer care to provide resolution to BSNL customer complaints follows the system as outlined by TRAI which involves registering the compliant and assigning a docket number to the complaint, keeping a note of time and date.
The customer is also sent an SMS communicating the same and on completion, an SMS is sent to the BSNL user intimating the status of the complaint from customer care. There are two ways for customer to register a complaint (IVRS & Web based) which is routed to customer care, here you can find
How to file and know the status of BSNL complaints at new customer care numbers
Postpaid Plans
BSNL provides a host of value added services and features with its postpaid plans by providing all India roaming facility and international roaming facilities across 300 networks around the world.
Each and every postpaid plan of BSNL provides various services like Voice Mail service, Group Messaging, Corporate Virtual Private Network, Call conferencing, Wireless Application Protocol (WAP), Unified Messaging Services and many more. In this section you can find all the
Latest voice and data postpaid services with new plans of BSNL
How to Activate BSNL Mobile Data
As per the guidelines of TRAI, BSNL launches a data plan activation feature for its users on new activation number which can use to activate 2G, 3G, or 4G services.
The data services to the new subscriber will not be available as default on any new mobile connection of prepaid or postpaid service, and the data facility enables only when the user sends data activation request through SMS from their own BSNL mobile.
To protect the interest of users and prevent them for unnecessary charged for the services, TRAI has launched this mobile data feature and no service provider can activate or deactivate the internet service without the consent of consumer for mobile net, which applies to BSNL as well.
How to activate 4G internet in BSNL mobile and how to disable the 3G data when required
What are new APN settings of BSNL to get high speed data
New USSD Codes & Services of BSNL Mobile
All you know about how mobile USSD codes play a vital role in most of the services for instant activation or deactivations, for that Bharat Sanchar Nigam Limited, the state run telecom service provider provides service of checking the balance and various other services through the USSD codes defined by BSNL.
The user can use various services through the mobile USSD codes such as BSNL Balance check, Know own mobile number, BSNL internet balance check, Best offers check, and other VAS services code. Using these BSNL USSD codes, one can check what service is currently on your BSNL mobile number with the
Updated USSD codes of BSNL mobile services
How to Stop BSNL BUZZ Flash Messages
Activate BSNL Wings with Free International Roaming
Reset BSNL SMS Center number using two modes
There are two modes to change BSNL Message center number i.e. change number in mobile sms center and refresh mobile sms center using root level, just check here
Refresh SMS center of BSNL at mobile root level using USSD code
Change / Edit BSNL message center using mobile SMS settings
Apart from the above, we will update many more BSNL mobile services related to prepaid or postpaid as and then when launched by the operator.