Searching the new BSNL postpaid plans for mobile available in the market offering unlimited calls and data is a task. Here we made it very easy to select new postpaid plans for unlimited voice and data subscription…
BSNL is designing the best tariff covering all customers and keeping itself in new line of sight right now. It is with the new unlimited plans of voice and daily data unveiled in the present telecom world by recording an enormous growth in subscriber count for postpaid plans in BSNL.
The modern tech world is always moving using latest technologies. To do anything, techies can have high speed internet facility on their smartphones or wireless devices. To facilitate with high speed internet at 4G speed at an affordable price and to capture the market, mobile operator augmented individual unlimited postpaid plans without speed restriction for data.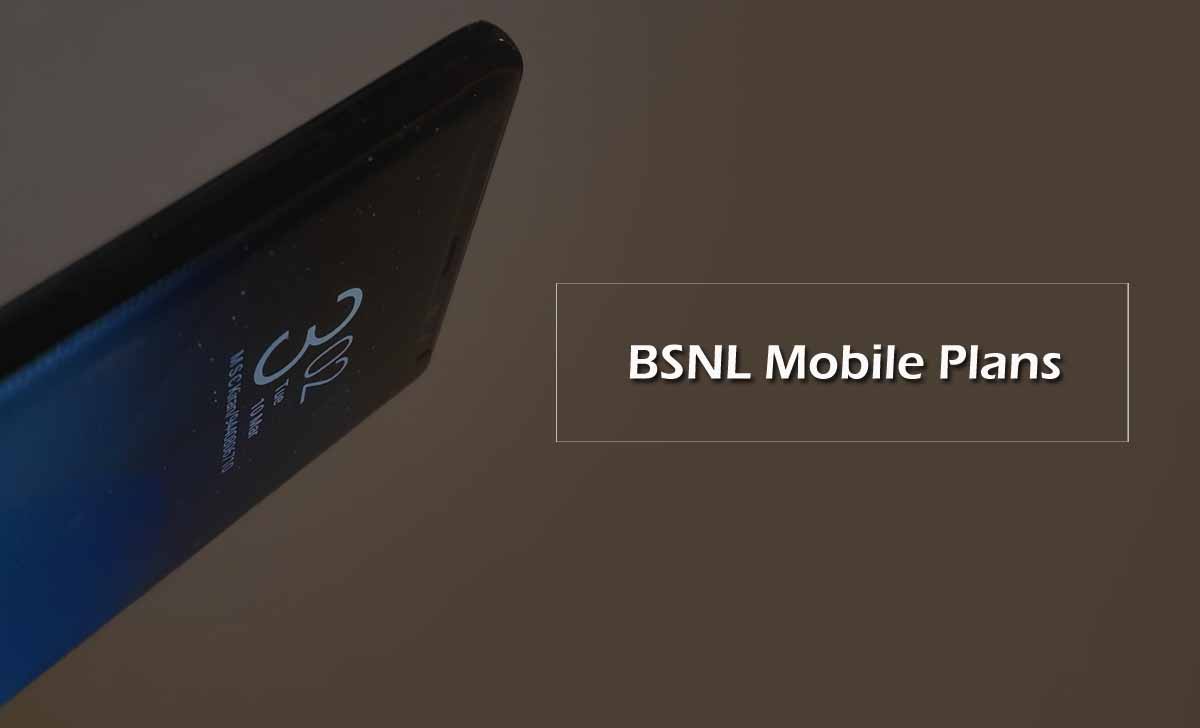 BSNL is expanding its reach with the launch of new unlimited plans in postpaid segment. All the postpaid plans contain a handpicked selection of freebies regarding voice/SMS and the most necessary data facility.
At present, Mobile operator's major postpaid plans are Plan 199, 399, 525 with free voice and data facility. The program 798, 999 and Plan 1525 are available in the market as unlimited plans. All these mobile postpaid plans available with roaming free facility. Also with more free talk time up to 90% and data on monthly rental charges.
BSNL Postpaid Mobile Plans 2023
From olden days, postpaid plans 225, 325 and 525 is a brace of mid-ranges. Now it changed to Plan 798 because it treats as a mid-range plan to get connected as unlimited at affordable price.
Without any confusion, you will know the complete tariff here, and the current call charges. You can also check SMS rates, free data along with charges beyond free usage in mobile postpaid plans mentioned with clear navigation.
Recently BSNL introduces a special offer by giving up to 500% more data in all the tariffs. This provides affordable and efficient services, Let's check the latest postpaid plans which have finally revealed as follows.
Unlimited Postpaid Plans for BSNL Mobile
BSNL Postpaid Plans with monthly rental 198, 798, 999
Advance rental option: 11 month FMC for annual advance rental and 21 month FMC for the biennial advance rental applicable for all postpaid plans.
All these postpaid plans offered from Bharat Sanchar Nigam Limited are common tariffs in Maharashtra, Karnataka, Kerala, Gujarat, Punjab, Rajasthan and in entire India.
With above complete info about the flagship postpaid plans, now you decide how much worth it is for you. If you have any doubts related to BSNL mobile postpaid plans not covered in the above, please do comment.
How to get BSNL Postpaid bill details?

The dialed call details are not displayed in the bill, if required submit a request to concerned BSNL to provide the call details of that particular month.

Is there any facility to change BSNL Postpaid plans online?

At present, there is no facility available online. If you want to change the existing to new BSNL Mobile postpaid plans, you have to submit written request to concerned BSNL authorities for migration.

Can I change my postpaid number to BSNL prepaid service?

Yes, you can change the existing post-paid mobile connection to BSNL prepaid recharge service at any time. But you have to clear all the outstanding dues for successful BSNL mobile postpaid to prepaid conversion.

Is there any intimation before exhausting BSNL free data available in the subscribed plan?

You will receive a text message after reaching 70% and 80% of free data in your subscribed postpaid plans.

Can we apply postpaid connection at any retailer/franchisee like prepaid mobile plans?

No, the postpaid service is not available with retailer/franchisee. It is separate service (provision of BSNL Mobile postpaid plans) accessible at customer service center only.

What are the sources for BSNL postpaid bill payment?

The available facilities are
>BSNL postpaid bill payment online and My BSNL App using net banking, credit/debit cards.
>Payment at BSNL cash counters with cash/cheques and also with debit/credit cards.
>Bill payment through third party websites / Apps / UPI payment.

Can we have to pay any additional deposits for this BSNL Mobile postpaid plans than mentioned in the tariff sheet?

Yes, several excess deposits may collect on BSNL Mobile postpaid plans as per the conditions. It may decide by the concerned officer in charge who certifies the bonafide report. All the deposits if any paid are refundable only.

What are the sources to get the BSNL mobile postpaid duplicate bill?

You can get the duplicate bill by approaching customer service center's of BSNL and on login to BSNL portal.

Can International Roaming will provide by default on all postpaid mobile plans?

No, it provides only on requirement after submission of the written request and on payment of necessary security deposit. This facility will provide with any BSNL postpaid plans.