How to get BSNL call history details for prepaid, postpaid mobile or landline services with each incoming and outgoing call rate for all the calls, Procedure to get the BSNL call records with new software or in online and offline…
Finding the BSNL call history to view any network numbers with each call rate for all incoming and outgoing calls in online or offline is great task, now in BSNL Services Portal, you will find how to get the BSNL call history details for your BSNL Prepaid or Postpaid Mobile or landline with detailed call records and the ways to obtain the detailed calls
In general BSNL, Airtel, Jio, Vodafone Idea and all the operators records the call details in their storage box for all your incoming and outgoing business phone calls in detailed format with date, time of the generation of the call with duration, but these are confidential and not revealed to anybody at any cause except for Police, CBI, ACB authorities with official correspondence of their higher authorities.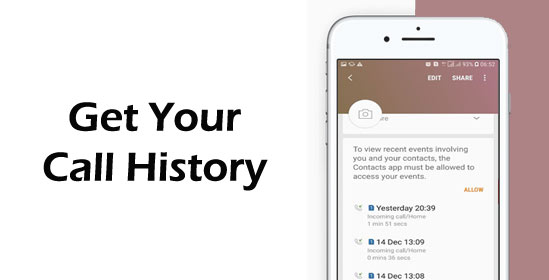 There are some third party mobile applications like ACR call recorder, True Caller etc.. to check the detailed call records of Your BSNL Mobile Number, but these Apps will work only in that mobile. You can view the details (time, date, duration) completely and even hear the voice call at any time.
How to Check BSNL Landline Call History in online
The only option to check BSNL landline call details in online is BSNL Selfcare Login with new registered user ID, and in this new BSNL login portal, you will get the detailed usage call records for your BSNL Landline Broadband Services with time and date of each call along with charged call rate for the completed duration.
This information is available in each generated landline telephone bill, but to obtain in online you must register in selfcare portal with your account number and Customer Id.
BSNL Call Details in Telephone Bill
Actually, a landline or broadband customer can get all the BSNL call records of STD and ISD calls in telephone bill by default, but what about the local calls dialed to various networks in the Same Telecom Circle. To get the BSNL call history details of all local calls, you have to send a request to concerned commercial officer to send the LOCAL / STD/ ISD call information in every monthly or bimonthly telephone bill.
BSNL Call Details Prepaid or Postpaid Mobile
How to get call details of BSNL prepaid or postpaid mobile in online, and what is process to get call history in online?
At present, the only BSNL Web Selfcare Portal of mobile services is available to get the last five event details (Voice, Data, SMS), and apart from that there is no possibility to get the call history details in online for BSNL prepaid mobile. If anyone intimates you about the availability of Online portal with or without OTP or with any software for prepaid call details means, it's a fake news, so be aware of that type.
BSNL Call history details obtaining process
There are two chances, the first one is approaching BSNL Customer service center directly and submit a request for BSNL Prepaid mobile call details of the required month (a maximum of 6 months back from the request date), and the second one is through Police authorities on submitting a complaint.
The same process is also applicable for BSNL postpaid mobile services to get all the call details of previous month, but in both the cases there is no possibility to get the incoming call details, and the charges for issuing the BSNL call history from PSU side to the subscriber in each occasion with all the details is Rs.50 per month which is to be paid in advance at cash counter of BSNL.
So, submit your Valid Proof of Identity and Address at BSNL office to get the mobile call history of the require month, After keen verification of the original customer of the mobile number with the available records, authorities will allow to accept the request for BSNL call history of that particular prepaid or postpaid mobile and issues the call details list in a printed format. Let us know the queries if any.