Does MAC Filtering work immediately after enabling on wired or wireless router, Check how to use MAC Address filtering and find out whether it is hacked or not…
MAC Filtering
A security Access control process is referred to as MAC, where a MAC address is assigned to a network card which is thus used to determine access to the network, and this MAC address is uniquely assigned to each card which gives full protection from access to blacklists.
Thus a filtering does allow only whitelisted devices to access the network making it a secure connection, and the restrictions on network access does use a list of devices and finding an individual person is not possible using MAC Address.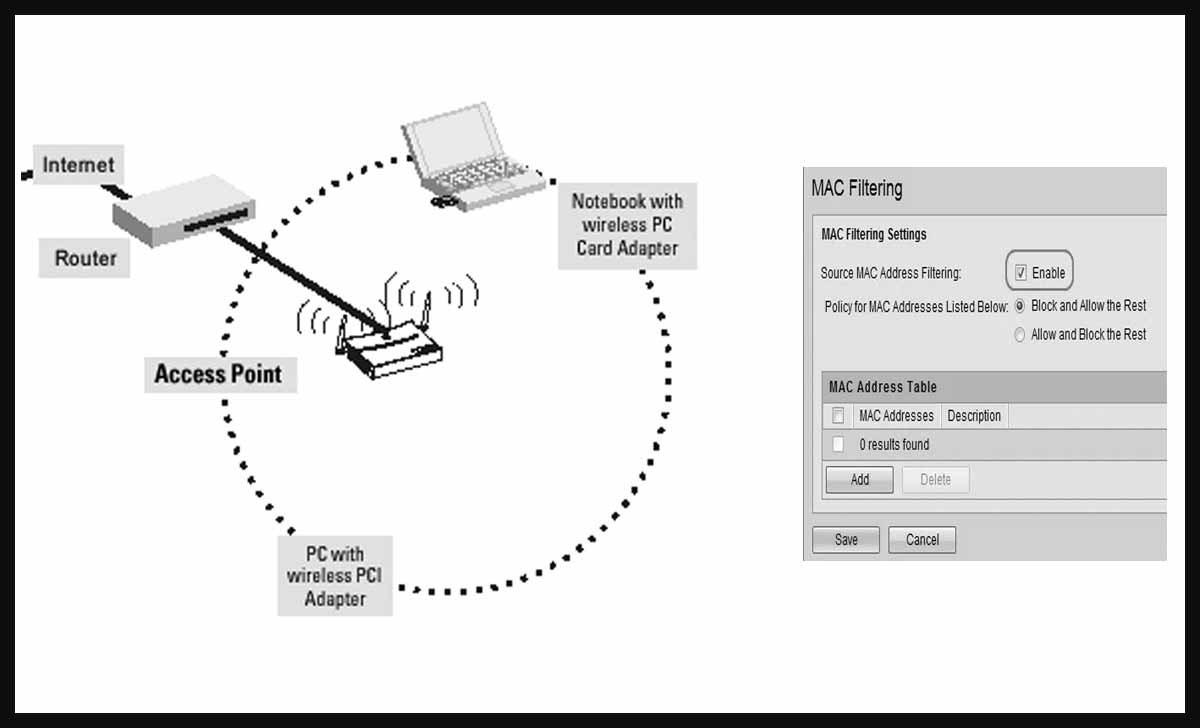 Thus any authorized individual must use a whitelist entry device to access the network to pass the MAC filtering, and setting up this is very easy, if you have got little knowledge about the network adapter and its settings.
Also Read>>> Find IP Address
Interested in using this, then you can use the below options that will let you know how to protect your connection using this technique. Segregating a list of allowed and denied devices is essential before planning for MAC Filter in your network.
How to Use MAC Filtering
Firstly get a list of allowed devices thus giving them only access by DHCP
This whitelist devices will be given MAC Address that is allowed
Then get a list of denied devices to attach a MAC Address
This device will not be granted access to server by DHCP
Any device present in both the list will be denied access assault
Now Go to DHCP console and Right click on IPv4 node
Click on properties and then use the current filter configuration details
Use the Allow list to update the allowed device to server
Get a denied list with updating the deny list
Click Ok to Save the changes for MAC Filtering
This is a technique which is mostly used in administrative features and thus it is lesser known as a security feature.
Also Read>>> WiFi Analyzer Windows
Should I Enable MAC Filtering?

Enabling MAC Filtering will get a list of devices that are only allowed to access your WiFi network, and this is an easy process to set up and as well that not hard to breach the service as well, where this is a WiFi router feature which gets you a protection from unknown users or predefined devices to access your connection.

Can MAC Filtering be Hacked?

It is not that protected to use for any official network or data or for any kind of company, and thus does only allow whitelisted devices which can be used for a limited resources and hacking is still possible as there is no full protection software being used in MAC Filtering.

Is having MAC Filtering effective?

The MAC Filtering is properly known as a network administration feature rather than calling it a security feature, and this won't let you get protected from anyone who's trying to hack your WiFi connection from outside, However you still have an option to protect yourself from the online device to select them to be added in Whitelist or Denied List of devices.