IP address is an important source of connection, so do you know how to find IP address of website which is being searched through its name can also be searched using its IP from URL address on your Windows, Mac, iPhone or Android devices, where in professional use, most do use IP addresses to access the website as it directly takes them to correct webpages.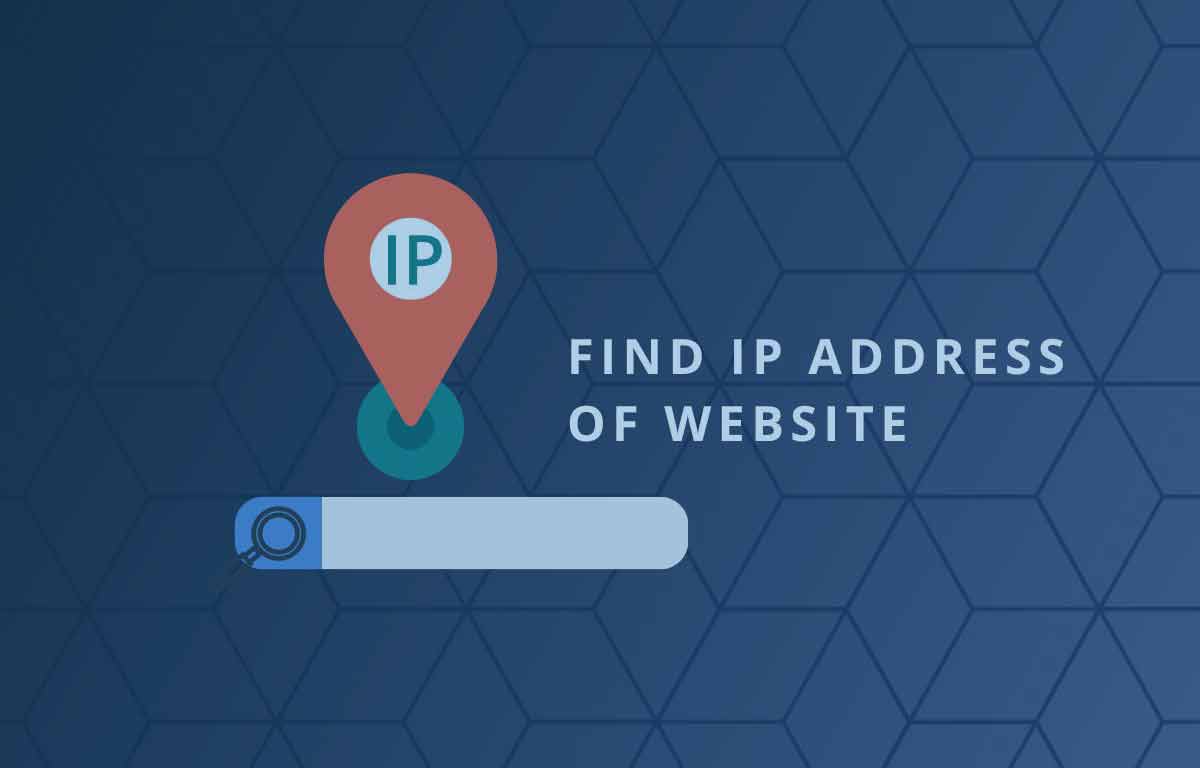 Find IP Address of Website
In this manager if you would like to know the IP of any website you are using, then you need to follow some predefined steps, and here in this article we will let you know how to get the IP of any website which you are able to load and use, and this would help you to configure some network connection or file-sharing profile, etc.
An IP address is predefined value which is combination of 4 separate values separated by dots, and each value under the IP address has a number ranging from 0 to 999, and this combination of set of values is assigned to every website and thus anyone from any corner can access the webpage using this predefined website IP address.
So, to get the IP of a website on Windows, Mac, iOS, and Android devices, we have got detailed the stepwise procedure in specific, and the IP address of any website will only be traced by using the below-shown process if the website is accessible online and it is being in use.
How to Check IP Address of Website
Have a look at some benefits which can be accessed using the IP address of a Website.
Benefits of Website IP address
It can divert website blocking Applications
Specifically Block Sites under the IP
Know the geographic location of web server
Landing to correct website URL page
Find Website IP address on Windows
Here we will come across the process to know the IP Address of a Website on Windows System, and this is a little earlier step that can be followed on any Windows and if there are any changes due to the version of windows, we will surely let you know prior.
Launch your windows system and click on Start Button to launch
Search for Command Prompt and click on it to open the Windows
Type tracert google.com to find the website your searching is available
Now type ping google.com -t and search to display the results
Website name should be provided with proper extension
Once received the ping, the IP address will be displayed as output for every specific interval of time.
This output can be cancelled by using the Ctrl Z option.
Find IP Address of Website Mac
If you are using a Mac device, then the steps to follow to find the IP Address of a website will be far different than finding the same on Windows. So, make sure you follow the correct steps written below to find the IP address.
Launch the Apple menu and search for Network utility
Open the Network Utility and then click on Traceroute option in menu
Here enters full URL address of website of which IP address is to be found
Click on Trace button and wait for the output to be loaded in White box
Here IP in line of traceroute will be your website IP address
Don't enter https while searching for a website, only name starting with www and ending with .com, .in or .gov is enough to search for a website IP address.
Also Check>>> MAC IP Address Check
How to Get IP Address of a Website on iPhone
The process to find IP Address on iPhone device for a Website which can also be used for mobile devices running with iOS operating system. The process and steps in this guide will be only accessible on iPhone, so make sure you follow them correctly.
Firstly, get connected to Wi-Fi or mobile data for internet connection
Now launch App Store and search for App initials in search bar
Click on Get next to App icon and let this Application be installed
Launch the inettools App and choose Option of TraceRoute form menu
Here enter your URL of website excluding https: to search for
A Pop-up will be displayed with Result for your website search

Note the IP address mentioned in brace's as your website IP
There will be multiple IP's displayed on Results pop-up, only IP address next to traceroute will be the actual IP of website you did search.
Application is available for all iOS devices, thus any iPhone, iPad or other Apple devices having iOS installed and access to App store can use the above process to get the IP Address of a website.
Find IP Address of a Website on Android Device
There are multiple ways and applications available for Android devices to find the website IP address. Here we choose to use PingTools Network Utility which is highly recommended and Ad free application.
Go to Google Play Store and search for PingTools Network Utilities
Click on Install button and then Agree to the terms & conditions
Once the App is installed, click on the Open button to launch
Click on the three lines shown at the top left corner of the screen
Here select the TraceRoute button and click on it to open
Enter the website name of which IP you need to know
Exclude HTTPS and www. in the search bar
Click on the trace button and wait for App to search the website
You will get an output with IP address next to the Traceroute option, which is using your website IP. Also, you can see other IP address, which are connection IPs but not your actual website IP.
How to find IP address of a website on Linux OS?
Process for Linux and Windows is same, you need to use Terminal window in Linux OS and follow the steps of How to Find IP of a website on Windows to Ping the website to display IP address in an output.
How to find IP address of Filtered Website?
The Filter option in the system needs to turn off and then the respective steps based on Operating System need to follow to get the IP address of the filtered website noted.