BSNL Portal services now live | Login BSNL Selfcare, Manage complete telecom facilities and services online related to BSNL Bharat Fiber(FTTH), Landline, Broadband, and Mobile…
Telecom major's BSNL Portal for postpaid and prepaid is a new innovative online customer care service for all BSNL Broadband, Fiber to the home, Landline, and mobile clients. Having one account at this new Selfcare BSNL portal user can access all your telecom facilities online at your fingertips.
BSNL Portal
It is a specially invented and upgraded BSNL customer care portal named as BSNL Selfcare and the application allows all new subscriptions, additional facilities and also to lodge the BSNL complaint online about broadband, landline and FTTH (Bharat Fiber), along with some new mobile services to activate in BSNL Portal.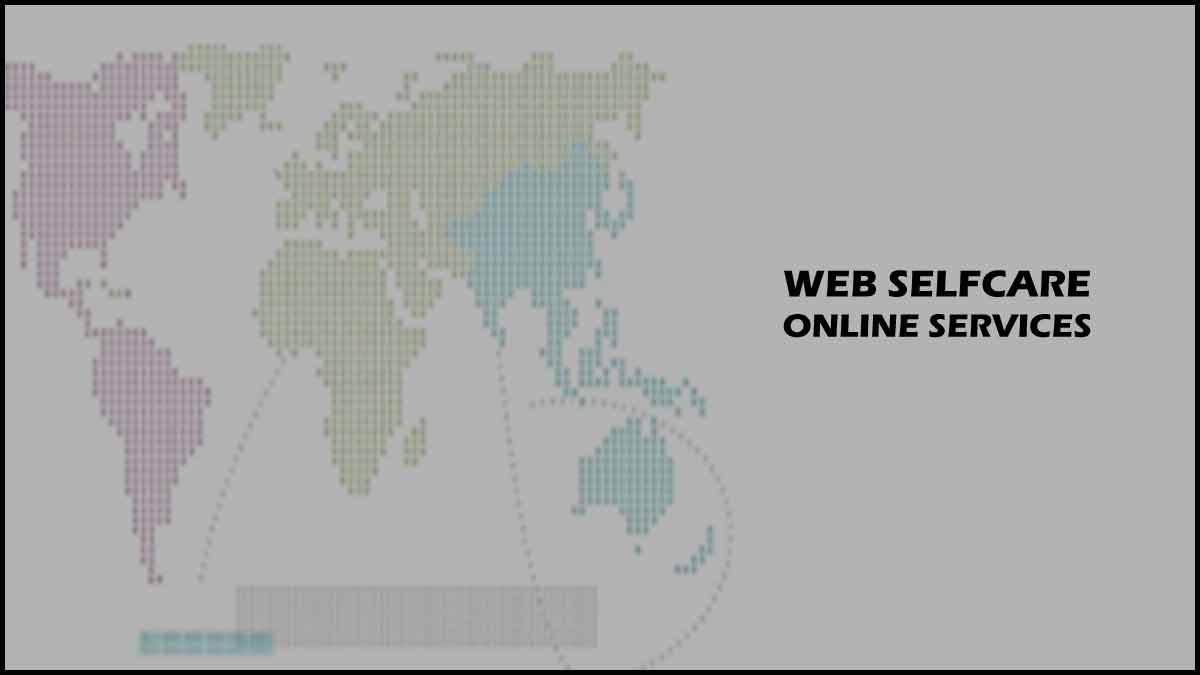 BSNL Selfcare is a magical or technological doorway on the web, and it aims to provide all customer facilities through online account and it delivers excellent measurable ongoing customer care updated telecom services through a gateway called Selfcare.
The main motto is to offer each service to the client online, but this is to be done on registration only, BSNL Mobile, Landline, and Broadband can enjoy with various telecom services provided inside the Selfcare BSNL portal like submit a service request for BSNL broadband plan change online etc. Have a look at all of them.
BSNL Selfcare Facilities
With this online BSNL customer care, you can have the complete access to the following services.
Lodge BSNL complaint online
Status of a service request and much more
Online Recharge
Wings Service
Register and Track complaints
View Redeem Loyalty Points earned
Change BSNL Broadband Password
To enjoy all these facilities here is the fully illustrated process for BSNL Selfcare registration and usage process.
BSNL Portal Registration
Selfcare portal will offer to customers to make the necessary changes. It designs for the addition or deactivation of BSNL service facilities online with login on registration as follows.
Open your browser and enter selfcare.bsnl.co.in
Login to the page
Click on Sign Up (Your Registration page will open with three steps)
Enter name, email id, mobile number, your telecom circle from drop-down list, captcha code) and Click on Next
Get OTP on registered mobile number
Submit your OTP received in appropriate box (If OTP not received, click on Resend OTP)
Click on Next
Create password
A verification link sent on your respective email ID.
Login to your registered email account.
Activate your selfcare account successfully
This BSNL customer care online service is compatible with the browsers of Internet Explorer IE8 and above. Also at Chrome, Firefox, Safari (MacOS 10.5,10.6). The best-viewed resolution of the BSNL Selfcare is 1024×768. Enjoy your best online customer care account.
Similar to BSNL postpaid customer, ISP introduced BSNL Prepaid self care for GSM mobile users to check all their services and to modify the required one from anywhere on login with one-time password option. So prepaid users also can check and utilize the BSNL Mobile Selfcare web services from anywhere across the web.
Manage your telecom services at your fingers and feel Great to be a high-end customer, With all these provided facilities, this BSNL Portal calls as the best to manage all telecom services online in one account.
How to get BSNL Portal ID and Password?
Register to BSNL portal with simple process mentioned by providing mobile number and email address.
Who can Register BSNL Portal?
Only the active subscribers of BSNL services (Broadband, Landline, FTTH and Postpaid Mobile) can register at the Selfcare portal, and it's only to access the given facilities to activate or disconnect online.
How much time will it take for activation of BSNL Portal account?
After registration, Your BSNL customer care portal account will activate immediately.
Are there any charges to access this online service?
This Selfcare application is absolutely a free service for all active customers. Also, there are no hidden fees in any mode.
Is this Portal separate for all zones in India?
Previously there are four types of BSNL customer care portals to access the online services. All are different for each zone. At present, those all migrate to one upgraded Selfcare portal selfcare.bsnl.co.in.
Why OTP not received from BSNL Selfcare?
You have to enter the registered mobile number which was already submitted at the time of activation of new connection.