GSM Mobile users can now login to BSNL Mobile Web Selfcare Portal to activate and to disconnect any service to your mobile number in online with OTP based login, and the newly launched portal for BSNL prepaid sim card is the service as a need of the hour, and this portal is the very much accessible web portal for mobile users with greater acceptance, which a mobile user can update profile, can check plan details and migrate to any other services.
Being a BSNL customer, I can bet you that, in your association with BSNL, any one day you might felt that, in which plan I am, whom I have kept in friends and family list, What is my account expiration date? What is my balance? There are many what's from a BSNL prepaid mobile customer.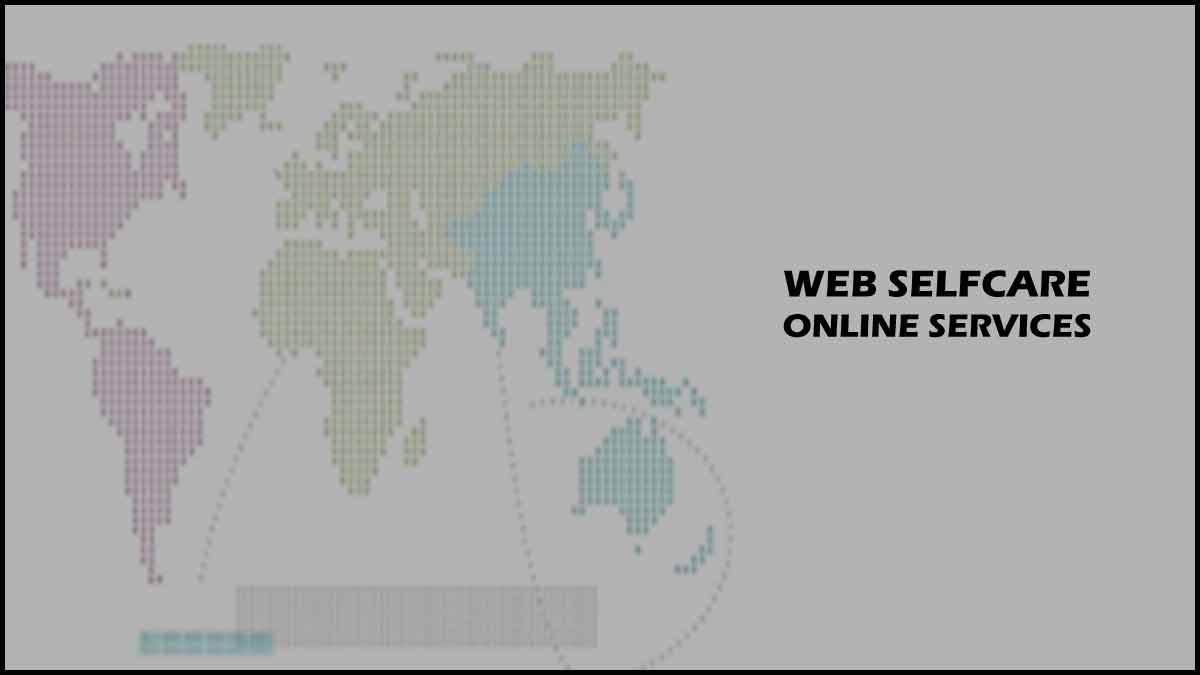 In this new BSNL Mobile Selfcare Portal, you can search for existing Special Tariff Vouchers (STV's) and mobile plans, Furthermore, the STV's available and applicable to your prepaid account, If you like any plan as per your requirements, you can have an option to change/subscribe online there itself instantly on the web selfcare portal.
So let's check the process for BSNL Mobile Selfcare Portal for Subscription of prepaid plan, STV, F and F numbers addition, modification and plan changes through Online, and this BSNL Mobile Selfcare portal is an excellent option for prepaid mobile customers.
How to Login BSNL Mobile Selfcare Portal
Login to respective BSNL Mobile Selfcare portal links as mentioned below and follow the process as presented in detail, where this BSNL Mobile Selfcare portal will offer to mobile users as per zone wise
Enter your ten digit BSNL prepaid mobile number and click on Get OTP, Immediately, you will receive a one time password (OTP) password to your mobile number which enters for enhanced security to proceed further login at BSNL Mobile Selfcare portal.
Insert that OTP and Click on Submit
Then you just logged into your BSNL Mobile Selfcare portal account (If you didn't receive any OTP within 120 seconds of request time, then resend OTP option will get highlighted, then you will ask for another OTP also)
After logged into the account, you will get the following facilities in your BSNL Mobile Selfcare portal account applicable only to your number.

Account
Special Tariff Voucher
Friends and Family
How to use the facilities of BSNL Mobile Selfcare portal on the web
Account
You will get the following options in account of BSNL Mobile Selfcare portal
Recharge : you can recharge any scratch card of that circle from here.
Language : you can change your announcement style to any required from the available languages on selection.
Third Party Recharge : if you have any scratch card, you will recharge to any other BSNL Mobile Number of that circle from here.
Last Five Events : Get your last five call details.
Select Tariff Plan : you existing plan will display and allowed to change for any BSNL Prepaid Mobile Plan, it is by deducting the required balance from the main account along with instant BSNL online recharge facility.
STV : Special Tariff Voucher Subscription in Mobile Selfcare
STV Enquiry: Your existing STV subscription details will display clearly.
STV Subscription : Allowed to subscribe for required STVs (Voice, SMS, Data(GPRS), Roam, Combo, ISD).
Select the required type and click on STV List, you will get all the available STVs of that particular category.
Choose one of your necessary and click on Subscribe, then immediately you will subscribe to that STV by deducting the principal balance.
If the main account balance is lower than required pack price, you have an option to recharge the TOP UP amount at that time by a click on Instant BSNL Online Recharge (Click here to Recharge).
BSNL Friends and Family Numbers Activation / Deletion
FNF View : your current friends and the family list will display.
Add FNF : you can add a friend number instantly according to with plan eligibility.
Modify FNF : Modify your FnF numbers at any time with a new mobile number instead of old.
Pyari Jodi : you can add your Pyari Jodi number(Landline Number) if you are in Pyari Jodi Plan.
Group Account : Allows to Add, Modify, Recharge to Share BSNL Data Plans between the group of family members.
BSNL Mobile Selfcare portal for prepaid users zone wise
BSNL prepaid mobile users of AP, Telangana, Chennai, Karnataka, Kerala, and Tamilnadu, just log on to South Zone BSNL Mobile Selfcare portal.
The prepaid mobile users of Haryana, Punjab, UP West, UP East, Himachal Pradesh, Rajasthan can log in for North Zone site.
Customers of Kolkata, Odisha, Bihar, West Bengal, Andaman Nicobar, Assam, Jharkhand, North East – I & II can log into East Zone portal
Prepaid users of Maharashtra, Madhya Pradesh, Chattisgarh, Gujarat can log on to West Zone to access prepaid services at web portal.
With this new BSNL Mobile Selfcare portal, BSNL just bridged the gap with a new web portal, and all prepaid sim card customers have fulfilled all their simple requirements without any move to BSNL Franchisee / Customer Service Centers, so, at any time this new BSNL Mobile Selfcare portal is the best choice for any prepaid SIM user.