Clearing cache is the best way to reduce the hanging of your device and it is the most important thing to do. So check the complete process to clear the cache through the article.
iPhone Cache
Now in this modern age many people prefer to use iPhone. Although it has a high cost to buy, the demand is also high due to the craze over it. But the iPhone title is saved by taking up a lot of memory hogs and caches full of junk.
Give your iPhone a much-needed spring clean to keep it ticking over.Over time, your iPhone gets filled with useless files like those taken from Safari and other apps. So the performance of your iPhone gradually decreases.
So you have to clear your iPhone cache from time to time.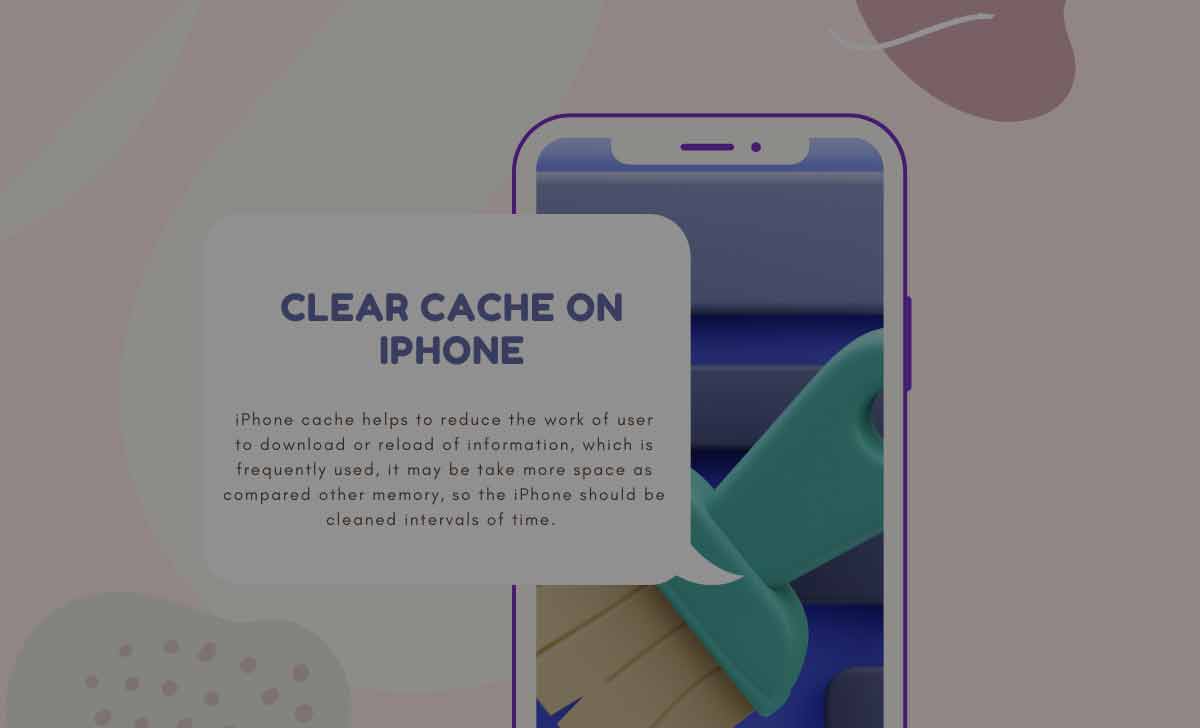 Clear Cache on iPhone
Clearing the cache in Safari on your phone will log you out of all the websites you are currently logged into. This is something you should remember.
Open the setting app on your mobile, and scroll down to until Safari display.
In this Safari Settings, Scroll down and click on the Clear History and Website Data.
Click on the Clear History and Data.
This will make your browsing in Safari much faster and you will be satisfied.
How to Clear App Cache on iPhone
Just like Safari, the apps you use on your phone also take up a lot of useless data that you don't need. Now let us know how to remove useless files stored in your apps like that.
Click on the Setting and tap on General
Select Storage option and iCloud Usage.
Tap on the Manage Storage button on the up
The top part of the page shows the apps that take up the most storage on your phone. Then you tap on one of the apps.
If any app on your phone shows that it is consuming more than 500MB of data, we advise you to uninstall and reinstall the app.
Also read: Reset Network Settings iPhone
Clear Browser Cache on iPhone
Using the Safari app, you can clear your browsing history and data to clear the cache on your iPhone. It allows you to access the history of websites you have visited and your recent searches from your mobile.
When you search for any privacy information you need on any website, you can delete the privacy information you searched for from your browsing history.
Open Safari app on your phone
Click on the clear
Select how much of your browsing history to delete
Also Read: How to Record Audio on iPhone
This process also removes the cookies and permissions of websites that you have given permission to use your location. This works well for your personal privacy.