Making about small thing like how to record audio on iPhone gives simple clarity here, Just check the option in step by step to make an audio recording…
iPhone is always a tricky deified, if you are trying to use it for the very first time. People do get worry to find the application, even if they see it on their screen. The iPhone does bring amazing features which allows everyone to have a convenient way of using smartphones.
If you know better about the iPhone, then it is far easier to operate it or you will have a tricky day to find its links. Many worried about iPhone Screenshot and to get the record option on the iPhone, as they can easily get sound recording in the Android device.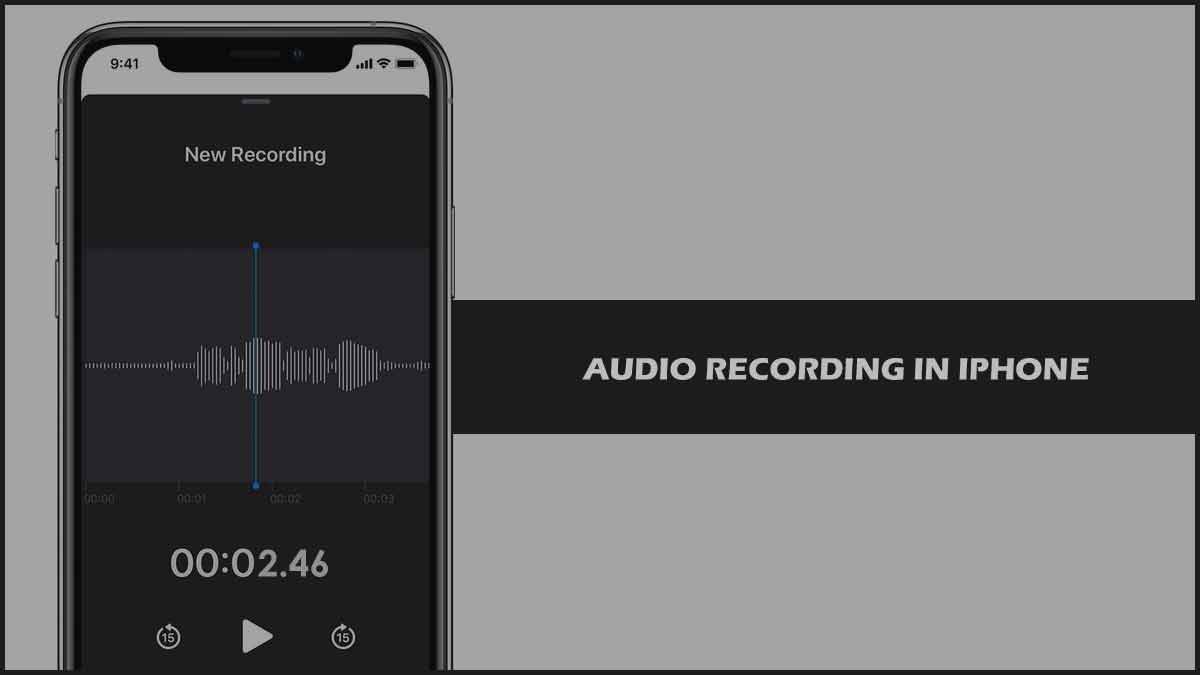 iPhone does have Voice Memos which installed by default in the device, which does make you recorded to do multiple stuff. Are you using an iPhone and do have trouble finding the Audio application to get your audio record? Make sure you follow the steps and get iPhone Audio record.
How to Record Audio on iPhone
Launch your iPhone and tap on the Apps to shown in screen
Click on Voice Memos and then wait for the iPhone Record to open
Here tap on Red button to get your voice record through microphone
As you press it, a blue line starts which shows your voice pitch
Just tap the same Red button, once you have finished reading
Enter a name for recording to save it, else this may deleted
If used any existing name, the old recording removed from you list
That's it, the iPhone Audio records saved in your device audio folder. This may seen through the Audio application and may listened directly to the voice Memo App through feeding your clip from the list of saved audio clips.
Where I can find iPhone Audio Records?

Go to the iPhone voice memos and then drag the screen up to show the last saved voice record in your iPhone. Else the same may found through the audio player with the name you saved the Audio clip, once you have completed the reoccurring.

How Long does iPhone Audio Record can be done?

There is no limit in time for the iPhone Audio record. If you have good space in the device, then the audio record will continue until the space gets full. It is important to save the clip by giving a name to the audio clip to save it in your device.

Does iPhone Audio Playback in Android Smartphone?

Yes, the iPhone Audio is of mp3 format and played on any device without any tool to convert. The Audio clip moved through any means of transformation to Android or any device to listen to it.