Sync contacts from Gmail is the most essential option when buying a new phone. Just check how to sync contacts from Gmail to iPhone and Android instantly…
Gmail is a free service that brings various options for the users and is also the best service provider for contacts syncing online. If you're using a Google account, then you can sync your contacts with Google mail and use them anywhere.
There are quick options that may opt from any of your mobile devices to sync your contacts to Gmail or vice versa, which thus then appears in the device contacts list.
In Android and iOS devices, if you choose to sync your contacts with Google account, then every time a new contact added it will saved. These ensure that you don't lose any contact and keep all your information handy.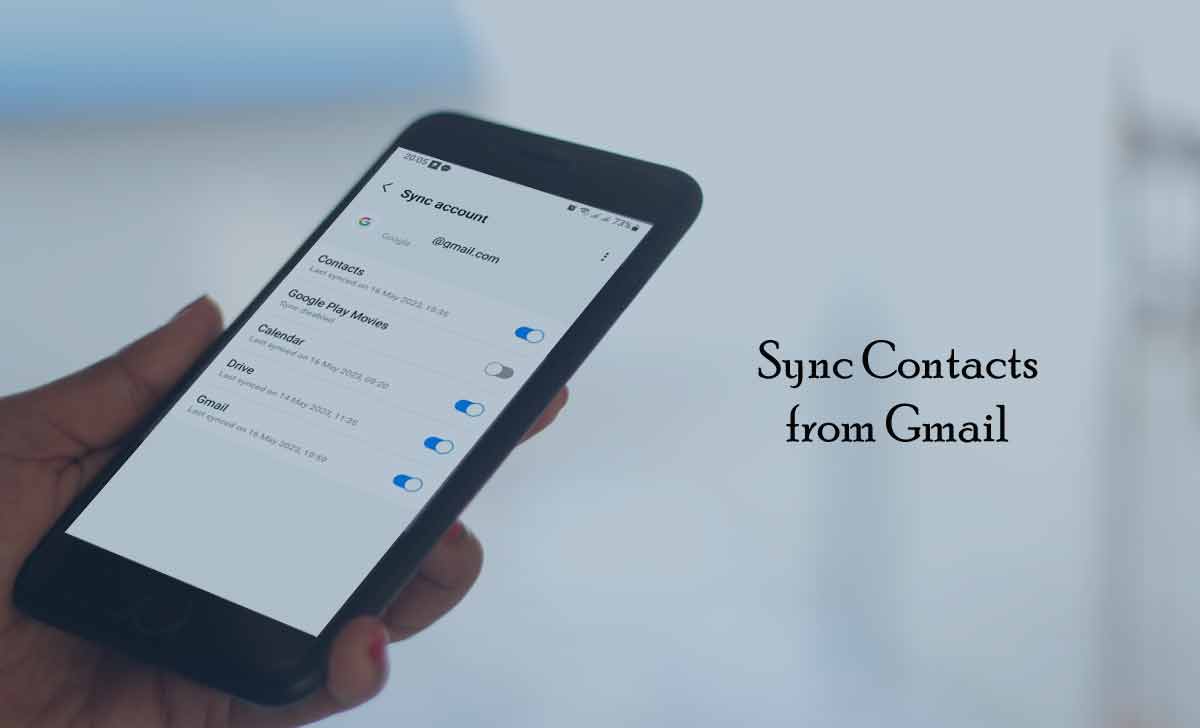 If you use iPhone and you have your contacts in Gmail, then you can follow our steps and get sync contacts from Gmail to iPhone or vice versa as below.
How to Sync Contacts from Gmail to iPhone
Go to the Settings in your iOS device and select Password & Accounts
Click on Associated account and then select On for Contacts option
Else Go to Settings and then to Contacts and select the Accounts option
Now click on Add Account and choose to add your Gmail Account
Confirm with your Gmail ID and Password to link the Account
Turn on the Contacts Sync option from Menu option
Gmail is a product from Google, which comes pre-installed in all Android devices. Thus if you're using an Android device then it will be a little easier to sync contacts from Gmail.
Also check>>> Recover Deleted Gmail Account
How to Sync Contacts from Android to Gmail
Open the Setting icon from the Android Menu Options
Next click on Account and Backup
Tap Manage Accounts
Click Google Mail account
Now select your gmail account which already linked in your device or else add the new gmail account, from which you want to sync
Now click on Sync Contacts and then press on Sync Now option
Launch mail and and click on Text link to select Contacts to sync
The above process is same to sync contact to gmail or backup contacts to gmail android, but make ensure that, you must select your current google account to sync and back, if multiple account available in your device.
Ref: https://support.google.com/contacts/answer
Do I need to update Sync contacts from Gmail regularly?
The option of sync contacts enabled once, it will always link your device contacts along with your Gmail account contacts. There is no need to enable it every time when you add any new contact in your Gmail.
Can I sync all my Android Device contacts to Gmail?
Yes, there are options of backup and sync which need to enabled to sync the contacts. This will ensure to update your Gmail account with the latest changes in your Contacts. Create a backup copy of all your contacts in Gmail for any emergency use.
Is there any limit of contacts to sync from Google?
There is no limit on Sync Contacts from Google, as users can sync any number of contacts from Gmail account to their mobile device and vice versa. Any contacts add to the list may automatically add to Gmail account if the sync option enabled.