Step by Step guide about how to change WiFi password ATT network. Create AT&T smart home manager with best secured internet…
AT&T or ATT is well known and one of the world's leading telecommunication company. It is widely popular across the United States country for not just being a communications brand but providing better calling, data, WiFi, and more on the go for millions of netizens.
You can also use their WiFi service and if you are using their connection to get WiFi from ATT then you at some point would have come across users or people who are now leaching off your WiFi connection which will start eating your data at one point.
This is the reason why it is always essential to change your WiFi name and connection password timely. So those unwanted people or leechers using your data will be ward off.
How to Change WiFi Password ATT
In this article, we will walk you through the quick steps that any of the AT & T Internet WiFi connections. Owners have to follow the below guide that you will be able to change your WiFi password.
Gateway Settings & Login: Please first find out which is your gateway settings i.e, the IP Address to log in to your admin panel router settings for the AT & T to make more changes. Most of the time, 192.168.1.254 is the gateway login panel. So open your browser for further settings to change the password.
WiFi Login ID and Password: On your AT & T WiFi device, on the front side you will be able to find the Model number based on which you can find Gateway login IP Address, Admin ID and password to access it from online directly.
ATT Password Change Main Steps
Open the IP Gateway 192.168.1.254,
Log in with your SSID and the Network Key
Click on the Top Menu bar from Home section and click on Wireless option
On the Wireless page, select Security as per your preference.
Enter the AT & T new password under key that you would like to update
Click on the Save button and you have now changed WiFi Password on AT & T in quick time.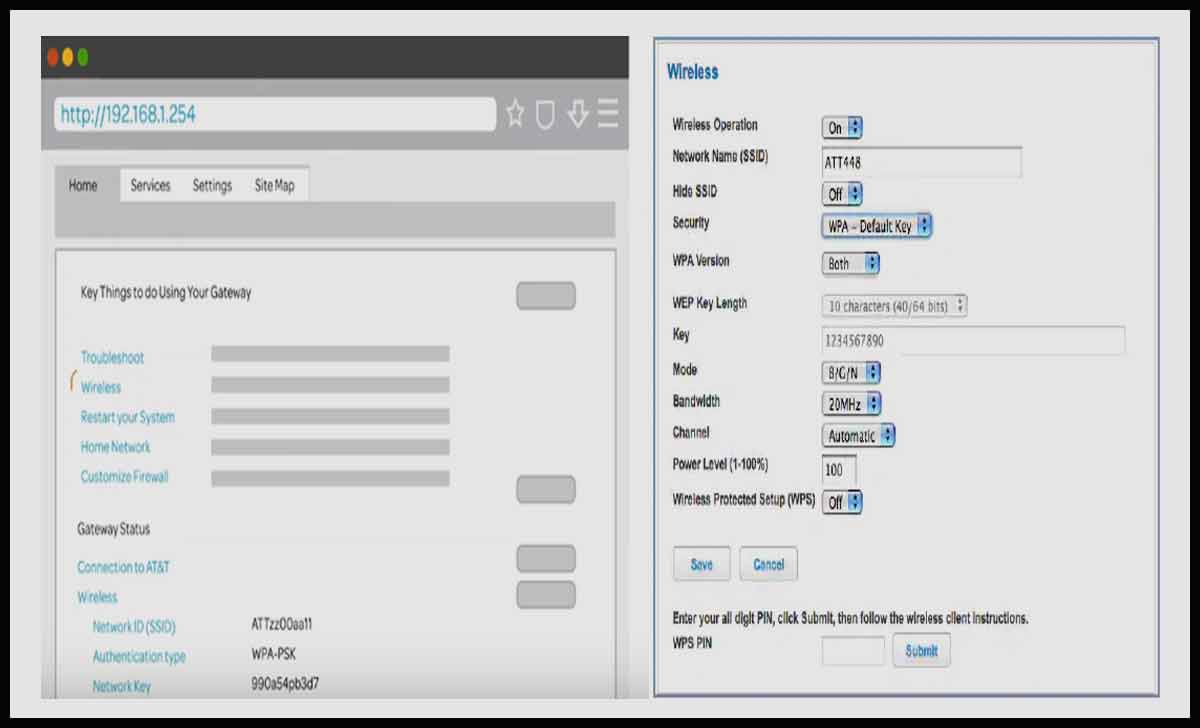 You may check some queries at community guide available.
I cannot find my AT&T Login ID and Password to change WiFi password?

You can check the side of your AT&T WiFi device as shown in the image from where you can find out the SSID. which is your Login ID and then the Network Key which is your password that you can use to login.

AT&T Password cannot be changed to alphanumeric characters?

In case if you are not able to set a new password with alphanumeric characters then first check the Security type and ensure it is enabled to take alphanumeric characters as well. Once that change is done, then under the Security you can update a new alphanumeric password as per your preference.

I cannot reset my AT&T WiFi password?

The first reason you will not be able to reset your WiFi password on the AT & T is because you might be updating the same old password again which might not be accepted. Secondly, you need to follow a minimum 8 characters long password which can be maximum of 64 but should contain the password as selected under the Security type.