BSNL Introduced FibroNet in the Bharat Fibre Conclave at Bangalore Yesterday (07.12.2019), A Triple Play Service – which is High speed Internet + TV + Special LL connection, and the system is developed by SDE Anish and JTO Anoop in BSNL Mobile Ernakulam in Kerala Circle.
BSNL Corporate Office sanctioned this project, and Fibronet Triple Play service is an advanced form of FTTH (Fiber to the Home), and Bharat Sanchar Nigam Limited has invited Franchises to implement this project on PAN India basis, and discussions are still going on with TV channels.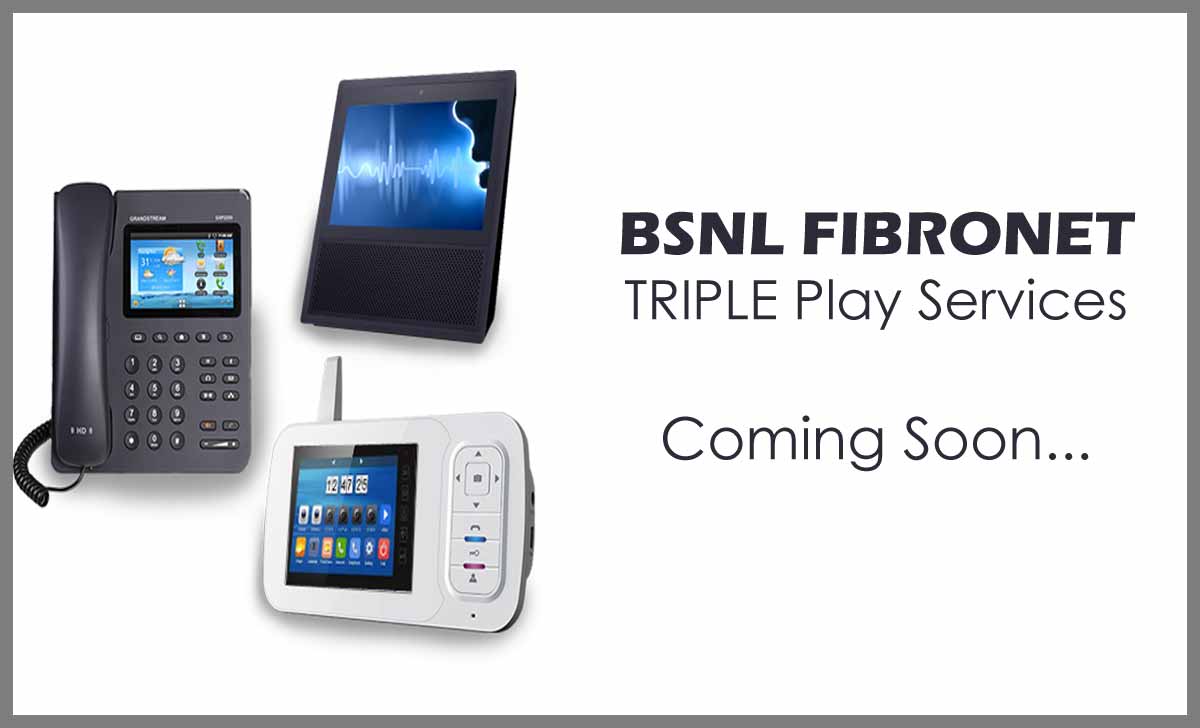 Advantages of BSNL Fibronet are
Internet Speed 100MBPS and up to 1GBPS
Low cost High quality TV experience using IPTV.
Though Internet is needed, MPLS technology is used for this purpose, hence no data is used for TV viewing, unlike other private operators which use data for TV viewing.
Using a single connection, the television channels can be viewed in multiple devices without additional cost, and about 800 channels can be viewed.
The Landline connection is using Next Generation Network, and by using SIP Client app, the calls to Landline number can be accessed by smartphone or Laptop too.
So, in near future, BSNL triple play services will be in every home and office, and the ISP plans are available at lowest cost than other private operators if any available in market.