Do you own a MAC device, and If this is your first time to open Task Manager for Mac to use, then you might find it difficult to get acquainted with the happening with the device shortcuts and the apps as well, and to be frank this is a common thing and the main problem is app navigation is a very different one from Windows and has its own way of finding shortcuts and opening apps as well.
I have used MAC for the first time a few years back and I can still remember that I had problems with finding how to open the Task Manager which I find very easy now since I have been using MAC OS for a few years now, but do not worry even though this is your first day using a MAC device because we are going to show you how you can use Task Manager for MAC easily.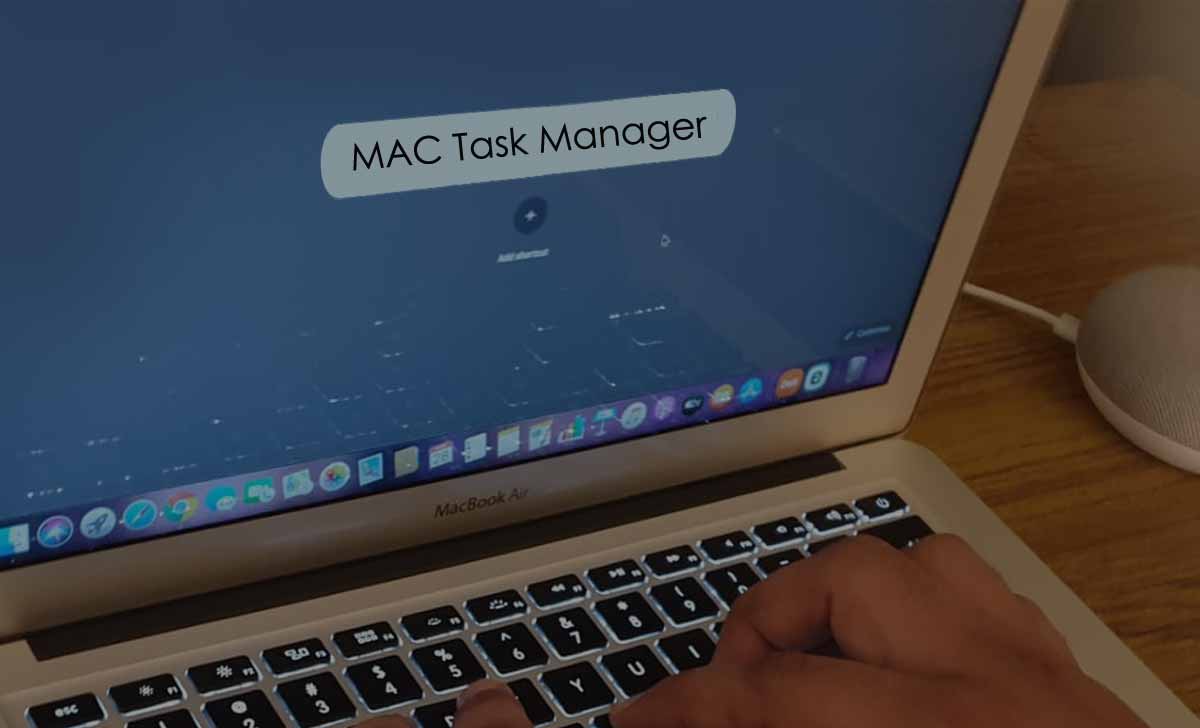 Why to use Task Manager for MAC OS
No device is free from the freeze glitch which usually occurs when you have opened a lot of softwares or applications which has freezed your RAM and it cannot complete other tasks now which makes it unstable to run anymore, and if this is your first time facing the freeze problem on a MAC device then I assume you might be very much worried because MAC is not easy for first timers.
We all know how easy it is to end a process or end all the tasks running on a Windows device with just a few clicks and a shortcut that will ease up your process but MAC is different but it's not hard.
You can use the task manager on the MAC devices in order to end any process or tasks which are running right now and might have slowed down your device processing power such that you are unable to move forward with any further activity which is a no go.
One of the important things you need to understand is that on MAC you will not find a Task Manager but it has an Activity Monitor, Yes, both of them are the same but the names are different because Task Manager is named for Windows while Activity Monitor is named for all Apple MAC devices.
How to Open Task Manager for MAC OS – Works on all MAC Devices
Follow the simple steps mentioned below which will help you open Activity Monitor for MAC and through which you can clean up all the freezed tasks right away.
Open your MAC device and then click on the search option or the LaunchPad
Then in the Launchpad, search for the name "Activity Monitor" and then select the option that has popped up
Now click on the Activity Monitor and this will show All Processes that are running on your device
In this way you can open the Activity Monitor and complete the first tasks as per your preference, if the device is freezed then you can unfreeze by force quitting or stopping apps that are causing the problem.
How does Activity Monitor Work on MAC OS
When you have opened the Activity Monitor , then you can find out that there are 5 different top menu sections that are present through which you can streamline what apps are running right now and how they are affecting your device as well.
CPU – This shows the load on your MAC device CPU load, this literally shows you if your device is being used to almost all its resources or is it free for hours to go.
Memory – This relates to the RAM memory that is present on your MAC device and if there is less RAM memory then there are high chances that your device will be freezed and depending on the status you have to either restart or force quit the device or sometimes quit using some apps during that time.
Energy – The load of heat on your device is shown here
Disk – Available disk space on your device is shown here
Network – All the networks that you are connected to are shown here

At the same time depending on the app, you can decide if you would like to stop the app from running so that your device can unfreeze again.
Does the Task Manager for MAC check my activity?

Yes, it does check your activity but is only limited to the status of the apps, networking and does not go beyond that.

Can Task Manager Refresh my MAC Device?

Yes, it can refresh in the sense that if you wish you can stop the apps that are using the most energy can be stopped so that your device is refreshed with more energy.

How to create a shortcut for MAC Task Manager?

You cannot create a shortcut for Task Manager since it is not available on the MAC device, where Apple created their own type of task manager for MAC which is called Activity Monitor and you can search it directly from the LaunchPad itself.

Is the Activity Monitor different from Task Manager?

Yes, Activity Monitor is the tool which you use on MAC devices in order to clean up your freezed activities and begin the device running smoothly again, On Windows this is called Task Manager and since MAC is a different platform, the names are different on both as well.