Find the exact reason why is my iphone not ringing, and Fix iPhone not ringing issue in possible 5 methods to resolve instantly and to use the business phone…
iPhone is a major brand in Smartphone devices which is unique and does have various features that are different from other Smartphone? At times, users get confused with options and as well get blocked with making it working back as normal.
Is your iPhone ring not running and you have checked your iPhone volume is full and as well the ringer of your device is on. Then there is something you might have to change from device settings and let your iPhone start ringing again.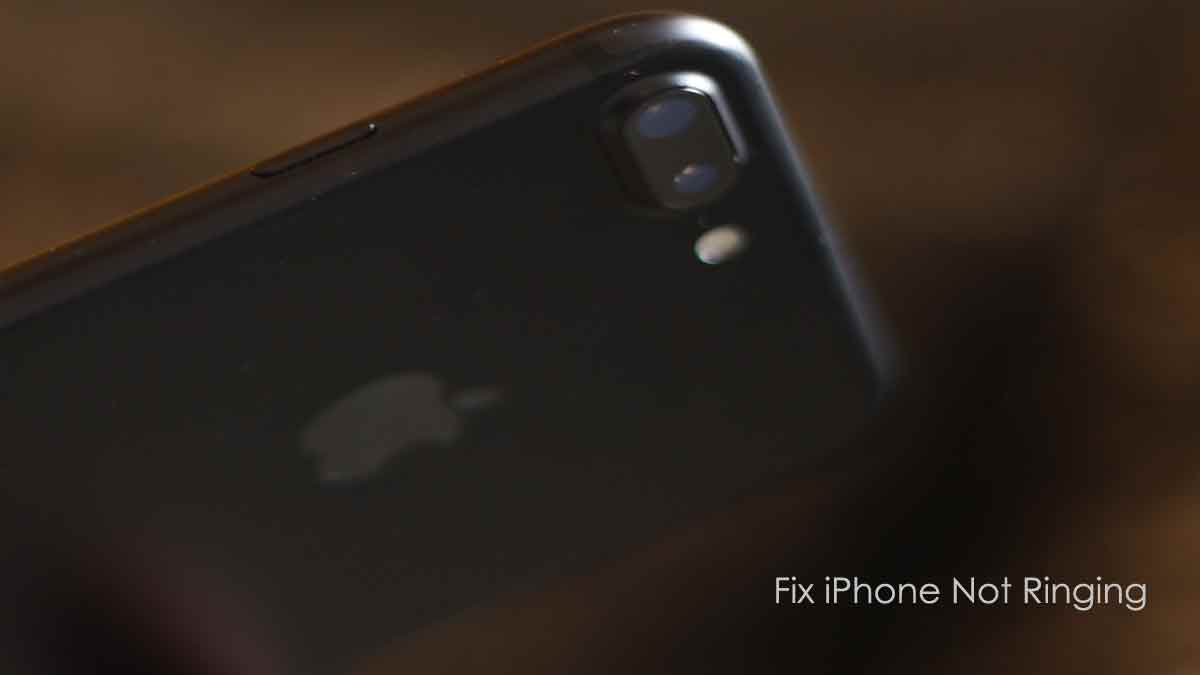 iPhone not Ringing
Here we bring you some basic tricks that may apply even without iTunes or other to resolve iPhone not ringing error. iPhone settings are just tricky and they must used in a clear manner to make its functions working.
Method 1 – Volume Button
To start with a basic process, the ringing volume of the iPhone increased when you just long press the volume button toward the upper side. This will increase the voice and let you hear your iPhone ringing if it has been lower by any cases.
Method 2 – Silent Button
As well there is a small button above the volume button which is a unique feature of the iPhone. These when pushed down will get the iPhone into a silent state and will not allow any voice through the speaker. In such a case, you have to recheck if this button turned up or down, to start hearing the iPhone roughing.
Method 3 – Haptics Settings
Once you have checked the Ring volume and as well the Silent button, then move to the settings of your iPhone. Now select iPhone Sounds & Haptics to select the Ringer & alerts to right to turn up the volume of your iPhone
Method 4 – iOS version
This might be a case that the older iOS version in your iPhone has blocked or brought some bugs which might affect ring volume. Thus timely updating the iOS version does help your device to perform well and in updated status.
Method 5 – Factory Setting to resolve iPhone not ringing
if still by changing volume setting and updating iOS doesn't bring your iPhone ring. Then you must try to factory reset the settings of your device, which will clear all options back to default. This is only the best possible way to start iPhone Ring when all other options do not work. For more info, you may check the thread at https://discussions.apple.com/thread/250933831
Why does the iPhone not ring when the Silent button turned ON?

Even in case, if your iPhone not ringing by turning ON the Silent button. This might due to some technical issues which must be firstly resolved by a quick reboot of your iPhone. Even if the iPhone is Not Ringing, then you must reach technical support to check the hardware components.

Does iPhone volume increase with settings?

Apple provides various functions in the sounds which may used as per your comfort of listening. There are modes which must select and based on selected mode; the iPhone speaker will throw a heavier voice.

Why is the iPhone not ringing due to call forwarding?

This is a setting option which you must have used and turned on call forwarding. In this case, the call to your number may forward and your iPhone will not ring by any chance.