iPhone users must know the simple technique about how to rotate a video on iPhone for different modes. Just check the method and have a possibility if rotate screen iPhone option not worked…
Watching a video on an iPhone is quite stunning but if you are not able to watch it in your selected screen mode like the portrait or the landscape then it might be just a waste of time.
This is a basic need for any iPhone user to be able to view their videos in the mode that they vibe with like landscape or the portrait mode. In order for you to be able to switch between the mode, you need to rotate the device. Even if you want to rotate a video from one mode to another you can follow the below quick and simple methods to help you about how to rotate video on iPhone.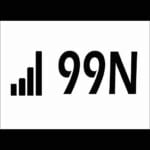 How to Rotate a Video on iPhone with Photos App
Open the iPhone
Go to the Photos app
Select the video you would like to rotate
From the top right, click on the edit open that will now open the video editing features
Go to the bottom left of the screen on the video click on the crop icon
You can now see a ruler on the screen.
Swipe on to change and rotate the video as per your preferred angle.
Once done simply click on the save button and then you have now learnt to rotate a video on iPhone.
For more information, please check the page support.apple.com
In this above simple method, you are able to edit the video through your iPhone's photos app. This app allows you to fix about the issue as per your requirement as well.