Apple users get exclusive features of iMessage games to spend their free time with friends and family with fun and entertainment by playing games called iMessage games.
Through this article, know about iMessage games and how to play it followed by the 10 best iMessage games of 2023.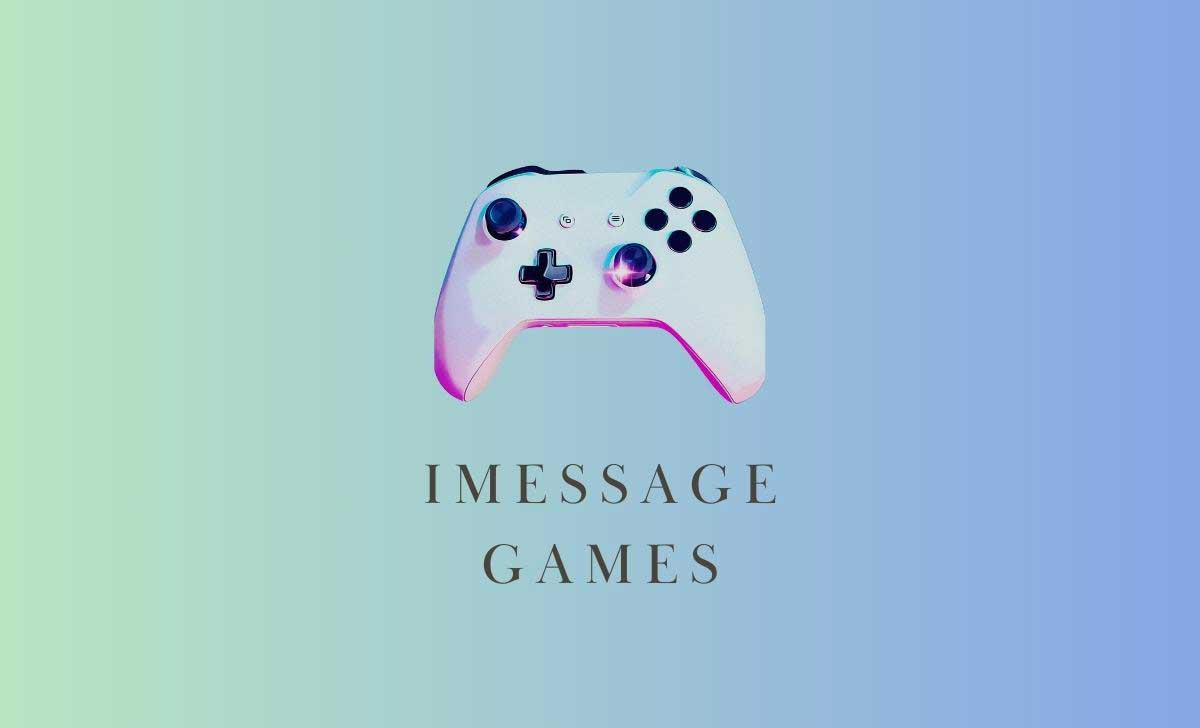 iMessage Games
iMessage Games Designed for Apple iOS 10. iMessage Games are turn-based for users, so you and your friends will be interested in playing at your leisure. It is very enjoyable for those who play it. Now let us know how to play iMessage games.
Note : iMessage Games only works for the latest devices with iOS 10 and above.
How to play iMessage Games
First you need to download the game of your choice, which will be added to your apps list. Then you can add your friends on iMessage and play together. Follow simple steps to Play any iMessage game:
Enter a conversation with the person you want to play with.
Click on the Apps icon next of the iMessage text box.
Find the game you want to play from the top menu, scroll down to it and click on it.
Use the send icon to send invitation to your friend.
As soon as your friend accepts the invitation you sent, you can start your game.
When your turn is over during game play, your friend will be notified that their turn is over
Also Read: How to Reset Apple TV
Best iMessage Games 2023
According to top ratings and reviews of iMessage games, we will listed 10 best games of 2023. Just go through it and know about each game and if you interested download and play. The iMessage games are:
1. Game pigeon
This game packs more than 12 classic games into one app. Challenge with your friends to have a fun competition of checkers, poker, gomoku or battleships from iMessage. Most of it is free to play, but some games require purchase to play.
2. Boggle With Friends
This game is where players are given a two-minute time limit to spell as many words as possible from a collection of letters. It is basically a more advanced version of Scrabble.
You'll need to download the Boggle With Friends app to practice the game on your own, then challenge your friends over iMessage
3. Wordie
This game is a free word-trivia game similar to fictional. This game can be played as a group with up to 40 players. It is displayed with letters or images manipulated. This allows you to add your game to any of your other Apple devices, which includes your Apple Watch.
4. Mr.Putt
It is a very popular game and is completely free. This is a game created by a student of University of Kansas City. Game has very pleasant graphics and so the player will not get bored. It has changed to mini golf app.
5. Cobi Hoops
It is completely free. This game has a time duration of 30 seconds. Whichever player makes the most baskets within this time period, considered as winner. Benefit from trick shots to boost your score or unlock new challenge modes
6. Let's Puck IT
Let's Puck It! It is like gambling in a way. This creates an interesting spin to encourage players. If they lose, they can choose from a list of options to buy dinner. Or get your own shares.
Be very careful while playing this game. Because the speed of the puck increases automatically with each volley.
7. Checkmate
This game gives a superior experience of chess. For $0.99, you also have the flexibility to chat while playing other games at the same time. Hence it gives a new experience to the player.
There's no timer between turns, so you'll have to make quick decisions about your next move.
8. Bubble Bop
Bubble Bop looks like another knock-off of the arcade hit Bust-A-Move. In this game, you must bring the same symbols to one place and fill the screen.
In a way, those who have played Candy Crush game like Candy Crush game will know how to play this game.
9. Truth TruthLie
Two Truths and a Lie is a fun and innovative game where participants can play with a group to get to know each other better. In this, you release three statements about yourself.
The other participants have to identify which of the statements you made it false. Truth Lie brings a classic icebreaker to iMessage to help you learn more about people from all over the world.
10. WIT Puzzles
This is a photo slide puzzle. It will convert your photos into slideshows. Then your friends will make moves to put them in their original place. This up tracks their moves.
Apart from iMessage, WIT puzzles are available for WhatsApp and Facebook.