iTunes could not connect to this iPhone, you do not have permission. You may fix this error using most 6 possible methods. Just check each simple method to fix iPhone not showing up in iTunes…
iTunes is like an amazing tool for Apple devices such as iPhone, iPod and others to load music, photos, videos and do more than just work that you do on iPhone. If you face an issue when you try to connect your iPhone to your iTunes app where the connection does not work then that is worrisome.
This is why in this article, we are going through some of the methods that you can follow to fix the issue with the following.
iTunes Could not connect to this iPhone
Well if you are still facing this issue then it might cause a lot of issues with your daily work. It is like of moving files, music and videos from iPhone to your Windows or Mac device using iTunes device. So, to solve this issue simply follow the methods below which can help you through.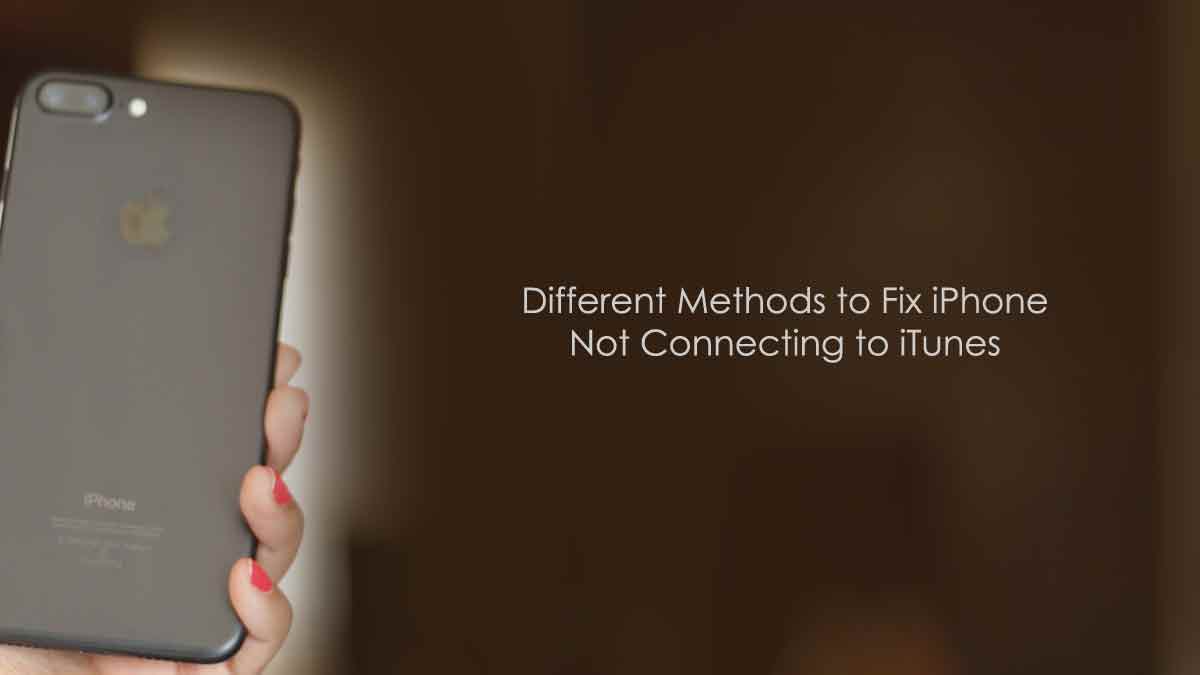 Method 1 – Update iTunes
This can be an issue where you are trying to connect an old version of iTunes from either MAC or Desktop to your iPhone. So, in that case you need to update iTunes to the latest version which might fix any of the issues similar to the one like iTunex could not connect to your iPhone.
In order to update to the latest version either on the Mac OS or even on Windows desktop you can go to iTunes app then go to Help > check for updates for Windows. But for Mac you need go to the System preferences then click on the software update to get the latest version.
Method 2 – Restart Mac/ Desktop/ iPhone
But in case there can be a one time glitch or a technical error. Just simply try to restart your iPhone first without any iPhone reset process. It is either restart your Mac or the Desktop which will resolve the issue if it's a one-time error.
Method 3 – Update your iOS to the latest version
Try to update your iOS to the latest version by going to the settings from the home screen and then click in general under which you need to click on software update to find if there are any available updates.
Once you have updated your iPhone with the latest version of the iOS OS then you need to connect your iPhone again with your iTunes account to check if the error still persists.
Method 4 – iPhone Enable Trust This Computer
So for the iTunes program to work in sync with your iPhone device you need to click on "Trust" button. This means when selects "Trust this Computer" under settings option, It pops up when you plug in your USB cable from iPhone then click on trust button.
Method 5 – Issue with iTunes even after updating to the latest version
If iTunes does not work even after updating with latest version then the only thing left is uninstalling current version. Then firmly get the latest version downloaded from the iTunes official version from their official site and then install it.
Method 6 – The Login does not work – Rest iTunes on All devices
In this case if the iPhone not recognized then there can be an issue firstly with your iTunes login in. In this case, you need to first reset iTunes app on all your devices that includes iPhone, Mac or Windows. You need to login back with your details and then try to access connecting your iPhone again with USB cable. With this simple tips, you should resolve the issue iTunes Could Not Connect to this iPhone.
Fore details, please check authentic page at https://support.apple.com/en-us/HT204095
Why cannot I connect my iPhone to iTunes?

If you are using outdated version of iTunes then it may the reason why USB cable even though connected does not recognize iPhone.

What to do if iPhone connection with iTunes does not sync in?

This issue is caused by an error with your iPhone USB cable. The problem is that the cable is not constant and is impairing the device connection.

Why does my iPhone not show on iTunes?

The reason, your iPhone does not show up on your iTunes, because you have not allowed device to trust connection. When you plug in your iPhone with the Mac or Windows then you need to click on the trust option.