Now all android users and as well as iPhone users can track their daily fitness and all their workouts data at one place with the help of Google Fit feature on all your mobiles and smart watches. You just need to carry your device while doing physical activities like workouts, walking, running and many more to track the activity data.
So lets move into the topic to know the complete information on Google fit from 99networks, How to enable this on your device and guide to use it properly for better results and storing data of your daily fitness activity for progress in your physical and as well as mental health.
What is Google Fit
Google Fit is a personalized feature or a App that tracks your daily fitness activity. It is developed by Google and combined with multiple google apps like google calendar, maps, assistant to track and store your activity data for further information and suggestions.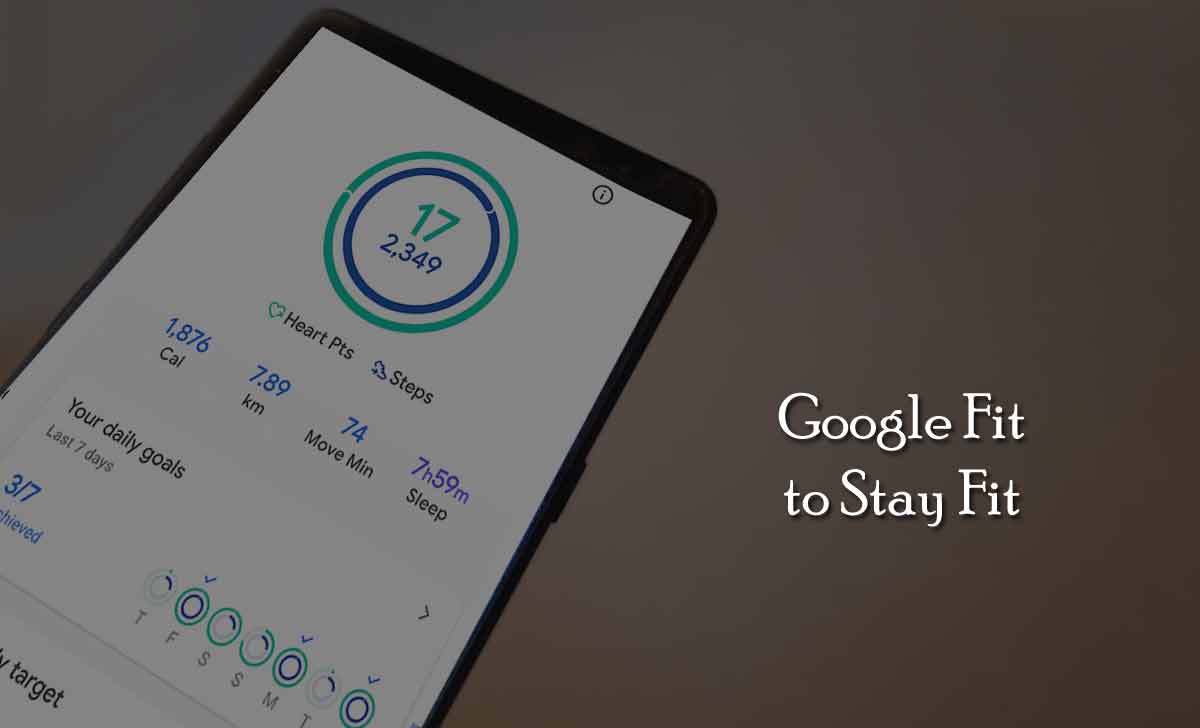 Users can access Google fit from any mobile device, Smart watches and also with Fitness trackers. Also Google Fit provide you Heart Points based on your physical activity to improve your health.
This app keeps the all data at a place for better development of physical guidance. There are lot of third party apps also available in Google play store which is compatible with google fit to track and store your fitness activities daily.
Google Fit Measures
Google fit app measures the physical activities done by you while using it. There are some of the activities that Google Fit tracks given below :
Steps traveled
Distance traveled
Heart rate
Calories burnt
Cycle tracking
Body measurements
Sleep
Nutrition
Basal metabolic rate
Blood Glucose
Blood Pressure
Body Fat
Body Temperature
Hydration levels
Features of Google Fit
Now the question arises that what makes the Google Fit app to be more ideal and more accurate and popular among other fitness tracking apps. So lets know some of the main features of Google Fit app :
You can track your physical activities from your phone as well as through smart watch and fitness trackers
Easy for observing your daily and weekly goals
Compatible with many other workout apps
Check Body's Well-being like heart rate, Blood pressure, nutrition and more
Google Fit App
To use Google Fit app on your mobile, you just need to install this from google play store and enable the settings from the device. To do this just follow the steps given below :
Install Google Fit app from the Google Play store
Open Google fit app and Select any google account
Click on continue as @googleaccount
Provide personal details like Gender, Birthday date, Weight and Height
Click on Next and then on Turn on in next page shown
Allow all the permissions required by clicking on allow
Select your goal according to heart points
**Note: You just need to perform same process, if you want to enable google fit on your iPhone and iPad too. You can change Fitness goal anytime you want by simply changing the settings.
What is Heart Points and How it is Useful on GoogleFit App
Google Fit provides Heart points according to your physical fitness activities to keep you stay motivated. As per your physical measurements Google fit suggests you the required steps and Heart points needed per day.
Heart points increases if you increase the intensity in your walking, cycling activities that raise your heart rate. Google Fit suggests weekly target of heart points based on the activities done by you and this will be advised by American Heart Association.
How to Change Daily Goal on Google Fit app
It is quite simple to change daily fitness goal on Google Fit app if you want to increase or decrease physical activities as per your daily schedule and health. Just follow the below steps :
Open Google Fit app on your Mobile
Go to profile section by tapping profile tab present at bottom left corner
Here you can modify Steps and Heart points, Bedtime schedule and also personal details.
Find What you have done today by using Google Fit App
Google fit provides all information on your daily activities and fitness goals. The list of data to check that google Fit provides :
Heart points scored and Steps taken
Your Daily goals
Your weekly target
Trends
Calories burnt
Sleep Duration
Some suggestions to keep your body healthy
Check your Metrics and daily goal
Open Google Fit app on your mobile
Click on Two rings present on home screen
Check Heart points earned and steps moved till that time
Also check daily goals and weekly targets
Scroll down and select Energy Expended tab to check the calories burnt daily
Update your weight in Trends tab to get idea on your fitness activity.
How to Add activity on Google Fit
You can also add activities that you want to perform daily by making a schedule, then you can update it on google fit. This will track your activity and send notifications to complete it if in case you forget about the activity.
Go to Google fit App on your phone
Click on Journal Tab present in bottom of the screen
Tap on + symbol
Select Add activity option
Provide all details required like Title, Activity, Start time, Duration, Intensity, Distance, Energy expended, steps and also a note
Click on Save to add activity
How to Set Real time Status on Google Fit
If you want to track your activity in real time, then it is possible with Google Fit. Just follow the simple steps to track real time physical activity :
Launch Google Fit app on your Phone
Go to journal section
Tap on + icon
Select Track workout option
Choose the activity type by tapping on down arrow
If you select running, just click on the start Running.
This real time tracking shows you the active time, distance traveled, energy expended and move minutes.
How to get announcements of Real Time Tracking
Open Google Fit app on your mobile
Go to profile section by tapping profile icon present at bottom left corner
Click on Settings icon present on top of the screen
Scroll down and tap on Spoken announcements under Workouts section
Select time duration for spoken announcements
How to change the units of measurements on Google Fit app
Open Google Fit app on your phone
Tap on Profile tab present at bottom left
Click on settings icon at the top
Select units of measurements of your choice under Units section
Enable coaching messages on Google fit
By enabling coaching messages, you will get notifications on activity tips, updated notifications to make you active, goal recommendations and details of completed goals to keep motivated. So to do this, just follow the below steps :
Launch Google Fit app on your mobile
Go to profile section by tapping on profile tab present at bottom left
Click on settings
Scroll down and select Coaching messages under notifications
Enable all the options shown to get notifications
List of Third party apps that compatible with Google Fit
There are lot of third party apps available in the google play store that compatible with google fit to track your workouts more accurately and to provide best output. Here is the complete list of apps that works with Google Fit
Headspace: mindful meditation
Calorie counter by lose it
Blood pressure diary by medam
ELEMNT
wahoo fitness: workout tracker
FitToFit
Zepp life
Strava: run,ride,hike
Home workout – no equipment
Step counter – pedometer
Workout for women: fit at home
Lose weight app for men
Myfitnesspal: calorie counter
WearFit2.0
Lose weight app for women
VeryFitpro
Six pack in 30 days
Nike training club: fitness
Withings health mate
Fasting- intermittent fasting
Health sync
Sleep cycle: sleep tracker
Zepp(formerly amazfit)
Lose belly fat – abs workout
Polar flow- sync & analyze
Home workout for women
HealthifyMe- calorie counter
Impact- step fitness charity
Height increase workout
Pokewalk
Fastrack reflex
Sleep as Android: smart alarm
Renpho
Calorie counter by fatsecret
Noom: weight loss & health
Dumbbell workout at home
Freelectics: fitness workouts
Lose weight at home in 30 days
LG health
Adidas training: HIIT workouts
AIFit
BetterMe: health coaching
Plank challenge: core workout
Feelfit-health fitness tool
Adidas Running sports tracker
Realme link
Buttocks workout- fitness App
Stretch exercise – flexibility
Gym workout plan & log tracker
How to use fitness trackers with google fit ?

You can use fitness trackers to track your daily fitness activities. Just turn on the fitness trackers and set up same account on your phone and watch, then install google fit app on both the devices. Then you simply set up the app and start workouts to track it.

Is the tracking of steps with google fit on mobile accurate ?

Google fit on your mobile track the number of steps you taken with good accuracy. But this is not as accurate as the dedicated pedometer which is wearing on waist.

What are the two rings indicates in google fit app ?

If you open the google fit app, you see the two rings of colors blue and green. Green ring indicates the Heart points and blue ring indicates the steps you traveled. After the successful completion of your daily goal, ring will overlap.

How to increase my Heart points on google fit app ?

Heart points depends on the exercise that rises your heart rate. To increase your heart points, you have to perform running, cycling, swimming, brisk walking, playing outdoor games and many more.