How Can i Change BSNL Postpaid Plan Online
Now postpaid mobile users of BSNL can change their billing plan from their own hands through SMS. There is no requirement to search in online or login to any portal.
Just decide your new billing plan and change your existing BSNL postpaid mobile plan through SMS. But at present this facility will be available only for some plans mentioned in the table as below.
You can choose and decide the new plan at first, and send the appropriate SMS request for change of plan accordingly. There is no charges for plan change.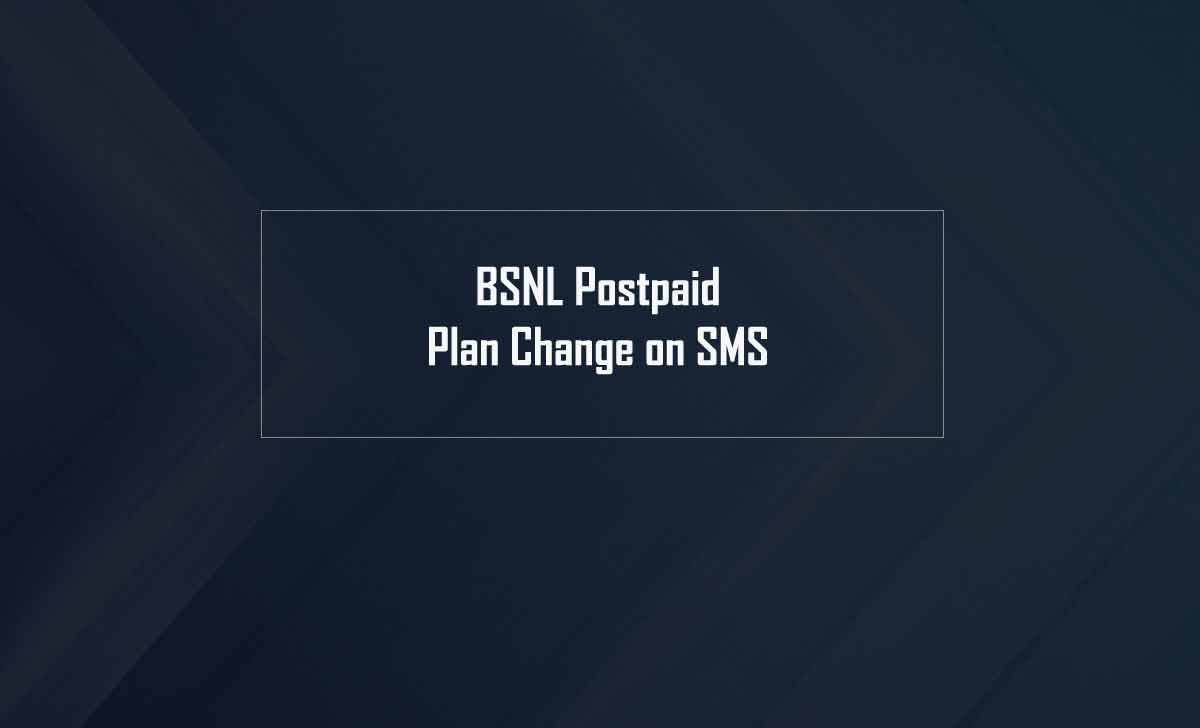 Customer must send the correct SMS format for activation of postpaid plan, and confirms the request through SMS. Just check the syntax.
BSNL SMS Format
Particulars
PostPaid SMS Format or Syntax
Plan Change Format
CHG <Old Plan > <New Plan>

Ex:- CHG PLAN199 PLAN399
SMS sent to
53733
Eligible postpaid combo plans
Plan 199, 399, 525, 798, 999, 1525
Plan Code
PLAN199, PLAN399, PLAN525, PLAN798, PLAN999, PLAN1525
Data Activation on SMS
Send SMS message START to 1925
SMS based Data Deactivation for Postpaid mobile
Send STOP to 1925
Avail Additional Data Pack
SMS message as START <DATA 150> to 1925.

Ex: If you want to opt for Data 150 plan, send above format
How the rental will charge after postpaid plan change?

The rental charges for BSNL old and new postpaid plans will raise proportionately in the coming bill.

Can i change BSNL postpaid plan with customer care?

At present, the facility not available with customer care, there is only two options like SMS request and written request submission at office.