Do you know how to activate BSNL VoLTE services on your mobile SIM card to get fastest wireless data connection on 4G LTE services, Just check the syntax and send the SMS code to activate 4G LTE technology on your service area…
BSNL started VoLTE services in many areas (Voice Over Long Term Evolution), for this to activate the same, customer has to replace the existing SIM card with 4G if not replaced already, and also can send an SMS to activate VoLTE services from that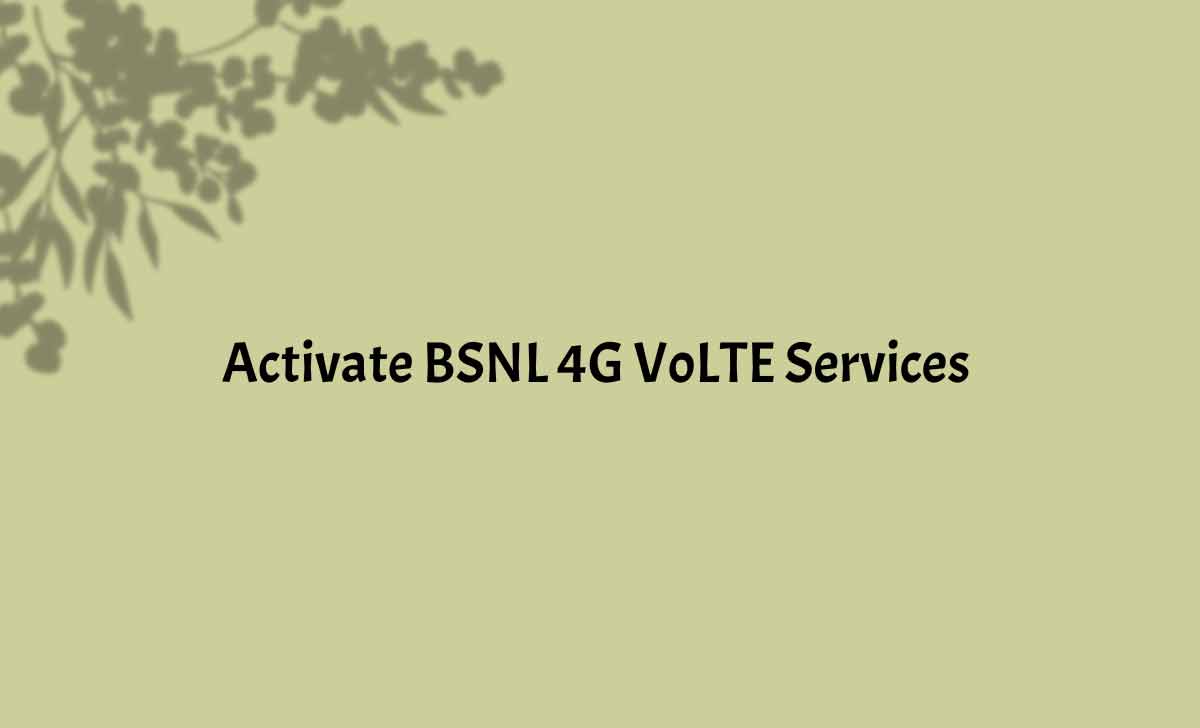 BSNL customers has to activate VoLTE service by sending the following SMS from their mobile handset, where the GSM mobile services will be activated if their handset is compatible with BSNL VoLTE service, else they will get reply as your handset is not compatible with Voice Over Long Term Evolution service.
| VoLTE Activate Code | SMS Sent to |
| --- | --- |
| ACT VOLTE | 53733 |
BSNL VoLTE Services Activation Code
Subsequently, after activation of VoLTE services with the above, customers has to set network mode in the mobile network settings in your mobile handset with the any of the following settings
LTE Preferred Mode
LTE / WCDMA / GSM Auto
VoLTE Enabled.
VoLTE customers have to upgrade their handset with the latest software provided by their handset manufacturer, If VoLTE customers are using Dual SIM handset, then they are requested use BSNL 4G SIM in the first slot to avail 4G and VoLTE services.
My mobile is 4G, but received an SMS about non compatibility?
Please send SMS from 4G coverage area, and may be your device is not compatible with VoLTE services.
Is this VoLTE activation mandatory for those who already installed with BSNL APN's?
BSNL APN is the gateway to allow the high speed mobile internet, and VoLTE is the facility to be activated in mobile which is mandatory to enjoy data through APN's.
Is there any charges for activation of BSNL 4G VoLTE facility through SMS?
At present, there is no charges and it is a free facility for all the prepaid and postpaid GSM mobile customers.
Why i have to use BSNL 4G SIM in first slot only?
Maximum mobile devices in market supports all the services through first SIM slot, so it is recommended to use BSNL 4G SIM in first slot rather than second one, If your mobile supports with second slot for all services, then you may use this also.