Here is the detailed guide about what is A2P and P2P messaging, Difference between two types and How to send A2P or P2P message…
Messaging is a major source of communication between an individual to individual or between a business unit and their connected individual customers. There are multiple Messaging services available in market which divided and based on their communication system.
A2P Messaging and P2P Messaging are two categories used for Messaging in different aspects. 99networks have brought some detailed information about services used by these platforms. There might be multiple users who have to get the same text and thus the P2P Messaging system does bring some support for such users.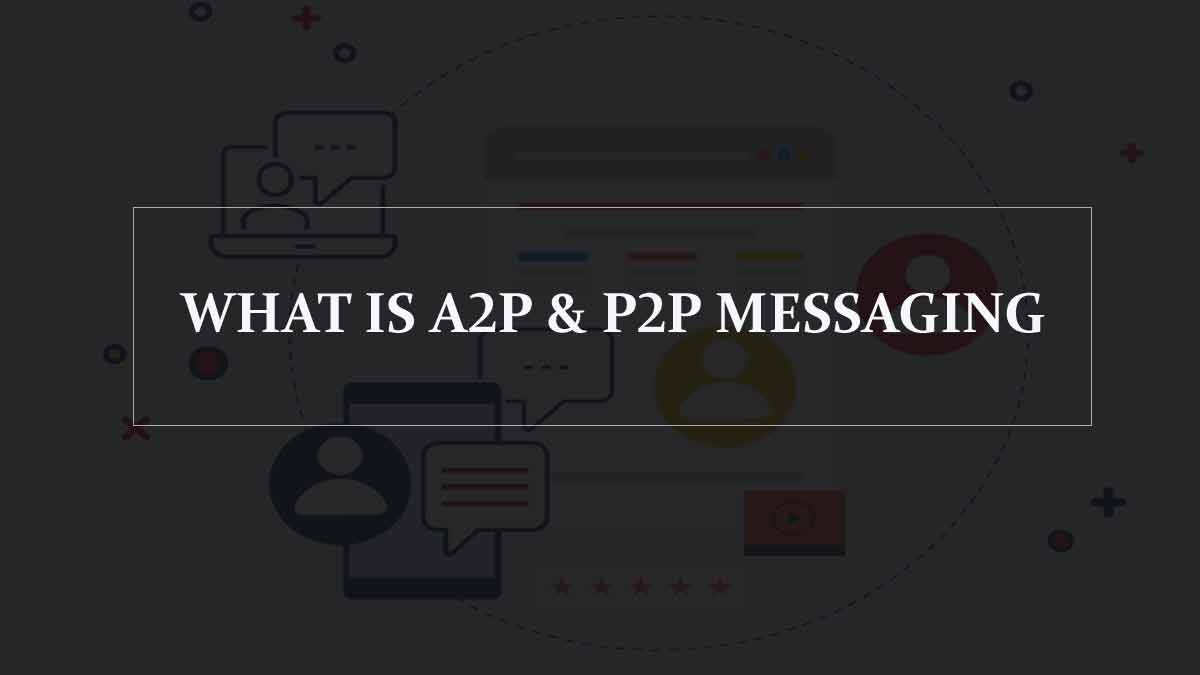 The marketing and business units used bulk messaging services to get their information transfer to all connected customers in one quick click. Despite having a modern communication medium, the traditional way of SMS to mobile number always used to have direct communication.
A2P Messaging
A2P is Application to Person SMS refers to a software application that can be a mobile service provider or similar message sender. There is an SMS gateway that sends thousands of messages per second to multiple numbers in quick time on the globe.
There is a large earring form A2P Messaging, as large firms adopt their tools for their easier advertisement.
A2P Messaging is an one way or two way communication
They are integrated or automated in CRM
They are informational, transactional and Conversational
SMS marketing Campaigns
Appointment reminder text messages
Emergency notification and alerts
Check BSNL A2P SMS Plans and Tariff for Local / International SMS
P2P Messaging
P2P is a communication medium which forms Person to Person or Peer to Peer SMS represents a conversation that exchanges between two different people. These messages sent directly to one person from another using their SIM card. The message which one exchanges between the family, friends and others does fall under P2P Messaging.
P2P Messaging is an two way communication
Used by individual
Conversation type of connection
Difference between A2P and P2P Messaging
The simple difference between these two types of messaging is their nature of communication. A2P used for multiple communication which makes it public and whereas the P2P does communication between two individuals which mark that as private.
P2P used when there is only one recipient and one sender which makes conversation private. A2P is a commercial way of communicating with multiple customers for their marketing or business requirement or to send messages to their registered customers in bulk.
How to send A2P Messaging
The main point in A2P Messaging is that this may delayed while seeding. There are some local compliance laws and regulations which may clear by the application.
If you use a verified business operator, then the time for A2P Messaging will be quick and instant. There are three options of sending SMS to mobile service providers detailed below.
10DLC A2P text Messaging: The 10 digit long code looks like a phone number initiated by A2P Messaging. This means that your numerous messages sent in one second restricted to these 10 digits.
Customers protected from getting spam messages, then they require to get 10 DLC register with the business unit. Thus even getting a third party register will also give you a trust score and will process your Messaging.
In recent regulations, a lot of software set up to track bulk Messaging. If any untrusted source of Messaging seen, then the provider charged with appropriate fine.
A2P Messaging form toll free Number
This toll free number service is similar to the 10 digit code numbers as they are also of 10 digit length. Instead, the toll free number does begin with 1800 along with adding area code. They don't charge for any call and business vans lease a toll free number without a vetting process.
These numbers are easy to use by a quick start and end process. Many businesses who don't put much on budget do see these medium to volume broadcast processes to send Messaging.
A2P Messaging from SMS Short Code
In this process of A2P, the messages delivered to person through a dedicated short code or 5 to 6 digits. These are very quick to use and also easy to remember for easy marketing. This short code Messaging referred to as a premium service and has the highest throughput in Messaging.
In comparison to all above, these short code messages are expensive. They don't support calls or video calls, as they strictly bound for message transfer only.
How to Send P2P Messaging
P2P Messaging is a well-known and habitual process of sending SMS to every individual. In these formats there is no need for any external source or software to send messages. The individual can directly use their message option from mobile and send the message to the desired number.
The message flow will be direct and individuals can use multiple ways of messaging platforms available on their device. The messages encrypted as per the application policy which they are using.
Does business have a P2P messaging model?

The Person 2 person messaging model used by businesses when they try to communicate with the customer directly with proper encryption. Banking institutes and other similar companies which do require personal information do try to use the P2P messaging model for information distribution.

Is P2P Messaging chargeable?

Yes, P2P Messaging does use the messaging platform provided by the service provider and the number of SMS will depend on the limit provided by the service provider. The individual can only be able to see detached messages through the P2P Messaging model.

Can A2P Messaging used by an individual?

The Messaging interface is always free to use by anyone, and may access through different software's available online. Thus if one wants to send any greeting to everyone, then they can add their contacts in online software and use the one to many messages platform to send the same text to everyone.