Collective options about how to turn off wifi calling presented for Android or iOS devices related to Samsung, Oneplus, iPhone, and other. Check the options and disable the wifi calling to save your data…
WiFi is the latest feature that has been in trend since the WiFi call feature brought by local service providers, and in India, the top service providers have started their work to enable WiFi calling by enabling a good bandwidth.
This is a function that every mobile device does have in the call function. In many cases, users asked to disable this function as due to low internet connection there a difficulty in connection, and this wireless call feature an extra add on that can enable or disable as per your network availability.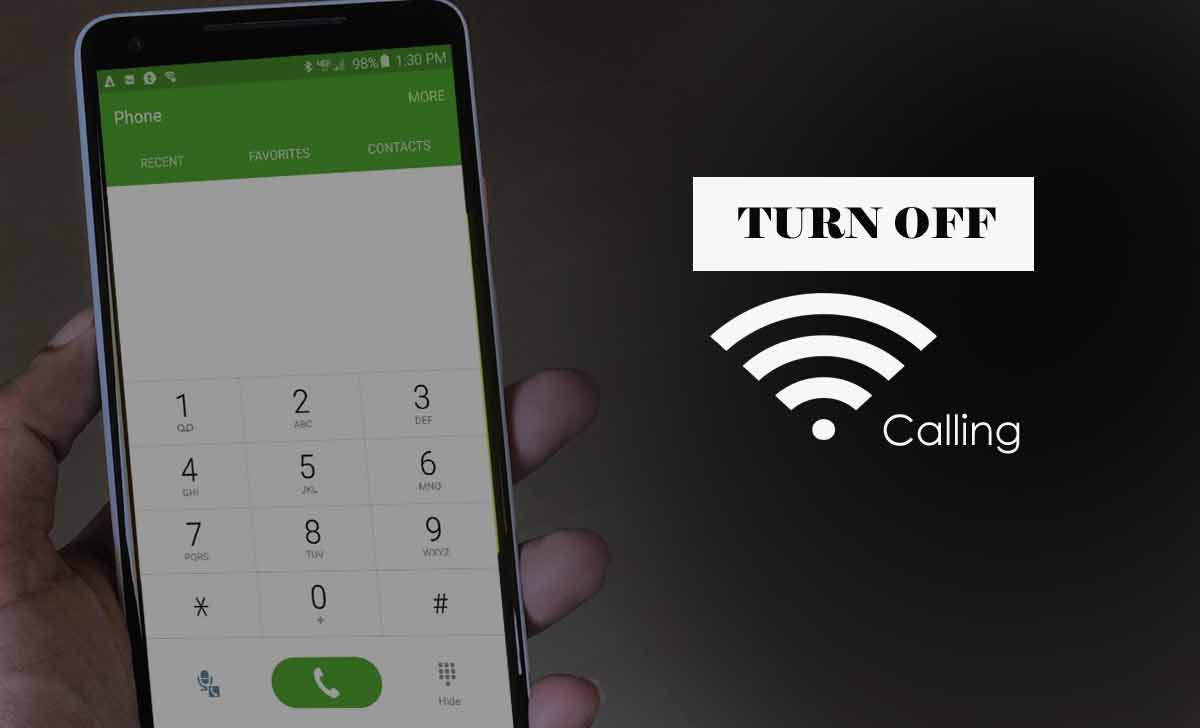 What is WiFi Calling
WiFi Calling is a feature taken forward by leading network companies to bring an option that does not use call service anymore. Just using your internet connection and device compatibility, one can make direct Wi Fi Calling to anyone around with mobile number.
Rather than using any Application that allows you to make Wi-Fi Calling, customers can now directly make their calls and get connected with the next cellular connections, and there is no need to find APN settings for WiFi calling.
WiFi Calling is supported in the entire latest device which comes with smartphone features, thus if you receive this WiFi Calling and want to get it stopped, then you need to manually disable it from the settings options.
How to Turn Off WiFi Calling on Android
If you're using an Android device, then the options to disable the Wi-Fi Calling Features is quite different. The setting is quite easy, and you can anytime switch back to enable the same from the same settings options.
Switch on your Android Device
Click on the Setting icon from Menu
Tap on Network and then click on SIM card settings options
Once the settings open, click on the SIM card for which to disable WiFi Calling
Now scroll down and move to the WiFi Calling option in the same settings page
Click on to disable and then save the same with the confirm button
That's it, the calling on Android devices disabled.
You may revert anytime by using the same option to make it enabled. Once the Wi-Fi Calling disabled, your option saved, and your number will not receive any callings services.
How to Disable WiFi Calling on iOS Device
This may already known that iOS devices which might iPhone or iPad or MacBook, where the setting option differ a lot from regular Android devices. The option to change to disable WiFi Calling features given here, through which you can stop receiving calls from WiFi Calling.
Open your iPhone and then go to settings options from the Menu bar
Now scroll down > Click Cellular
Find the Wi Fi Calling Feature on
You can either see this option from the Calls menu bar under Settings
Click on the Green button and let it to off to make it disable for Wi Fi Calling
That's it, the Wi Fi calling on your iOS device now disabled. Your device will not receive any calls further, As well the same settings need to follow for every device working with iOS operating system.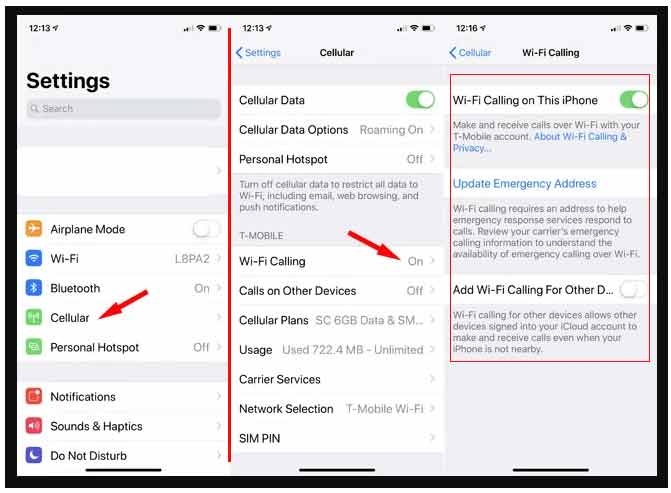 Is Turn Off WiFi Calling a cost paid feature?

As per current updates, WiFi Calling is free of cost which does not include any extra amount and customers who want to make WiFi Calling need to have an internet connection through WiFi or mobile data, such that your number will be visible to receive the WiFi Calling.

Does WiFi Calling need Mobile compatibility?

Yes, this feature does have a dependency on mobile software. Only the device with the latest version of Android or iOS does have an option with WiFi Calling Feature. Devices without configuration will not be able to use the same feature and thus cannot receive WiFi Calling.

Does WiFi Calling Eat More Battery from Mobile?

WiFi Calling is a normal application that has been brought to the device to enable WiFi Calling without using any external application. As being an inbuilt feature there is not much pressure on the device and very less RAM being utilized which doesn't eat your mobile battery.