To make it convenient to get your BSNL Bill dues paid, it has now allowed with Recharge1 online payment platform through a web portal or mobile application…
Bharat Sanchar Nigam Limited is a preferred network in India for all kinds of services it does provide, where the Landline, broadband, and mobile networks and its various services are widely used by customers.
Using the Recharge1 you may complete BSNL Bill Payment with no time to clear the dues and the payment will be initiated in seconds to BSNL, and thus by providing your respective mobile number or account, you can get your BSNL Mobile Prepaid, Mobile Postpaid, and Landline Bills paid.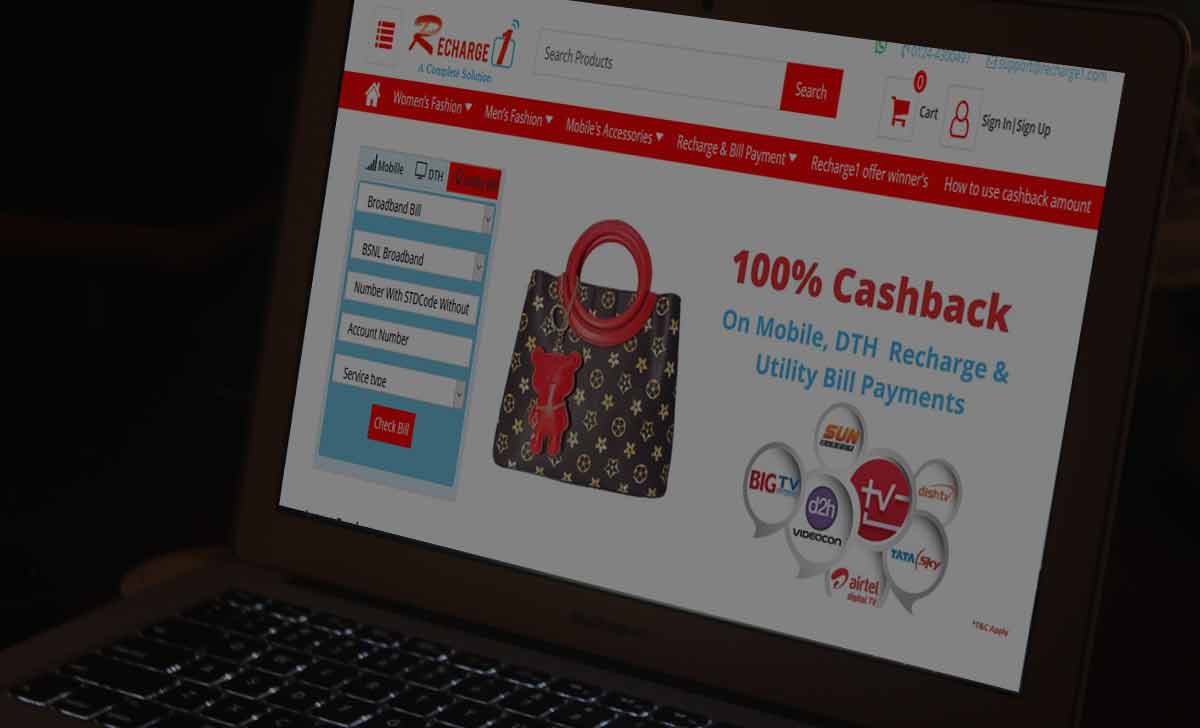 Recharge1 BSNL Online Bill Payment
This is quite simple if you have your Recharge1 account created and your payment details are auto-filled in the Application, and thus follow the below steps to pay BSNL Bill using a Recharge1 account in a quick time.
Go to Recharge1 online website using recharge1.com
Click on Sign In or Sing up to get your account create in Recharge1
Provide your Mobile number along with a password or OTP to Sign in
Click on Menu Button > Select the Recharge & Bill Payment Option
Select the type of BSNL Bill

Suppose you pay to pay for Landline, then select Landline Bill from the list of services

Enter your number > Provide billing account number
Choose the service type > Click on Check Bill

Verify your details along with the BSNL bill due displayed on the screen

Click on Pay Button > Provide your internet banking or credit or debit card details for payment

Once the payment is successfully confirmed, Recharge1 will proceed with the BSNL Bill dues and a successful message will be shown on the screen. The status can be seen on the same page which informs that your BSNL Bill
payment is cleared and dues are paid.
Pay BSNL Bill on Recharge1 App
In this process, you will know how to get your BSNL Bill payments done using the mobile Recharge1 application, and thus make sure you have your Android or iOS device installed with Recharge1 App.
Open Recharge1 App in your gadget which do connect to the internet connection
Now enter your username and password to login to Recharge1
Select the Service > Choose Landline Bill > Choose BSNL
Enter your details > Click on to proceed to view the dues
Once verified, click on Proceed to Pay

As payment is done, you can view the successful transaction message
That's it, the transaction done from Recharge1 App can be viewed in a list that will let you know, when you made the last payment with a clear description as well.
Why Choose Recharge1 for BSNL Bill Payments?
Recharge1 is a reliable and India's no.1 fastest online BSNL Landline payment service provider, with updating your BSNL bill in very little time, and the data entered and payment gateway use is Symantec antivirus protected which secures your connection while making the payment.
How to avail Recharge1 points?
Use the Recharge1 platform to get your BSNL Bills cleared and in turn get rewards points for every transaction, and the points and cashback will be added into your account which can be used for the next successful BSNL Bill Payment, and also lucky customers can get a 100% Cashback while using the Recharge1.
Does Recharge1 accept my Credit Card?
Yes, the Recharge1 does accept all types of card to proceed for payment for any dues in BSNL Bill, and there will be no extra charges levied for using a credit card which makes no difference like a debit card, and also other wallet payment services can be linked with Recharge1 for payment.