BSNL Rewards, an exclusive offer to customers of mobile, landline and broadband towards actions, events, which you can find from various merchants every day…
Bharat Sanchar Nigam Limited highly recommends you to allow us to send a notification for you to get the latest deals instantly, so don't miss out. Customers who are having landline or broadband service are eligible to get reward points on their bill payments.
BSNL brings things to customers who have their monthly broadband bill above Rs 400 to earn BSNL Reward points, and these points can be redeemed in BSNL selfcare portal to get Free metered Call units for making free calls, and there is a minimum requirement count for BSNL Reward points to redeem which can thus be used to avail benefits.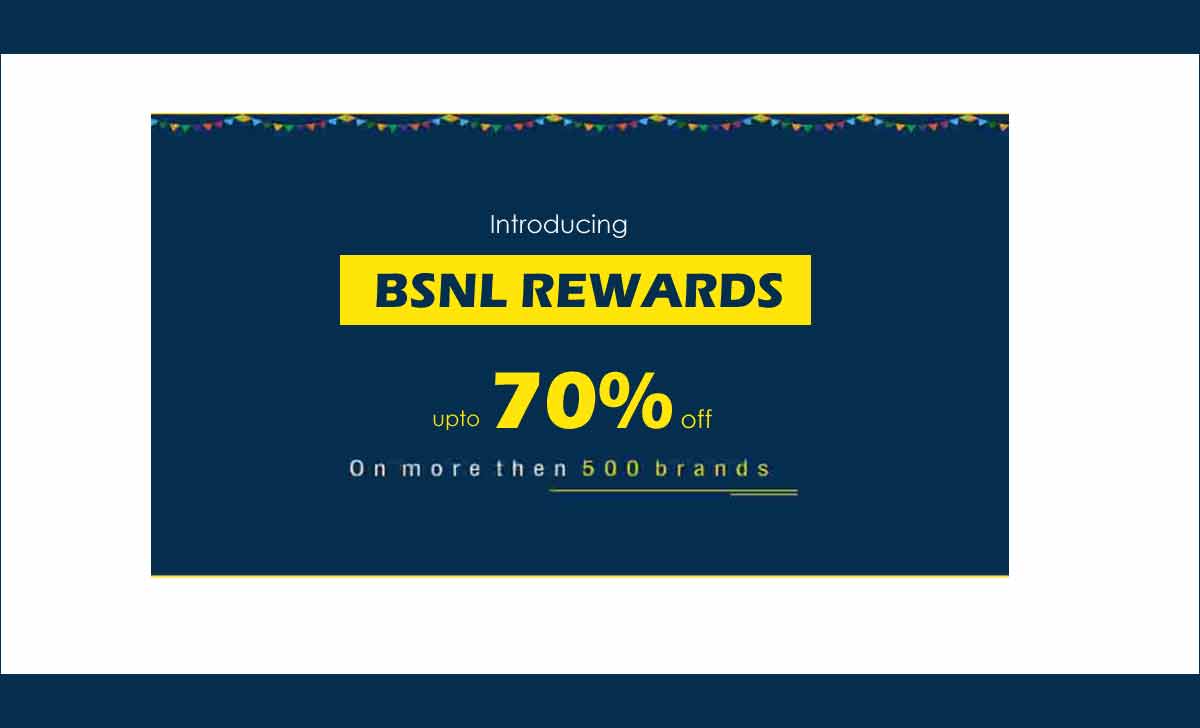 What is BSNL Reward Points
State-owned telecom companies do get an opportunity to earn more BSNL Rewards for every bill they pay. There is a minimum restriction of the amount to pay on which loyalty points earned.
Every customer who paid a bill of minimum Rs 50 under the date of pay may given one loyalty point. There should be a minimum of 50 points to start spending and a maximum of 500 points.
How to Check BSNL Reward Points
If you're an existing customer of BSNL, then you can use your user credentials to access the official customer portal and access the page to check your BSNL Rewards, and follow these steps to know how to check Rewards form BSNL portal.
Visit the official BSNL customer Care portal
Here pass your User ID followed by Password
Click on Login button to visit the BSNL official page
You may taken to customer exclusive page
Click on Service form the top left corner menu
Scroll down to select Check my Loyalty History
Here you may taken to the Loyalty History page
That's it, in this page, you can view reward points earned based on your transaction for BSNL account number.
You can click on Account number to view each transaction for which you have earned BSNL Rewards.
How to Redeem BSNL Rewards Loyalty Points
If you're a BSNL customer, then you can use your BSNL Reward points collected to redeem them from the official website.
Visit BSNL Rewards official website using qpons.in/bsnl to check the official page with exclusive offers
Click on the Login button and choose the option as BSNL or other customers
Enter your credentials or register to BSNL Rewards if your new customer
BSNL customer will get their details automatically on loading in this site
Select an item from the cart and click on buy it using your BSNL Reward points
That's it, everyone is eligible to access the Rewards official site and buy or redeem exclusive coupons with your loyalty points.
Can Non BSNL customers redeem coupons for BSNL Rewards?

Yes, everyone has got the option to access the BSNL Rewards site, Non- BSNL customers will have to pay the price and will check out for the time they have selected to purchase, whereas BSNL customers will be eligible to redeem their BSNL Rewards Loyalty points from this site and get exclusive coupons with discounted price.

Will my BSNL Reward Loyalty Points be expired?

The points collected for you every transaction will be accumulated in BSNL customer care portal, and these points will be loaded to your account and can be redeemed anytime once you have got a minimum 50 points recruitment.