How to cancel Netflix free trail or premium account subscription, Can we cancel on iPhone or on TV, Whether cancelled membership in app be automatically disconnected in TV also, Does netflix membership fee will refund on cancellation, Is delete profile and subscription are different…
Netflix has become one of the world's largest streaming services. It is an absolute beast when it comes to providing some of the best streaming TV series and movies online. The reason it has become such a huge trend and hype is due to growth in the modern gadgets and better Internet all across the world.
But at the same time people have made a change in their mindset so as to seek comfort and entertainment from their homes, phones or laptop without the hassle of going to movies which has become a boon for some people. But for some people who work day in and day out, this might even become a burden. Because streaming for a long time, may be a waste of time and lot of side effects. It is such as health degradation due to prolonged screen viewing.
One of the key reasons also that the subscription fee recurring which means, the payment may debit every month for the account subscription you have opted for which will also be a burden on the money you save.
That is why it is sometimes important to stop some of the entertainment such as Netflix streaming which a lot of people use in the first but they understand the effects later on. In this guide, 99networks, will inform you through the step by step which needed to cancel the Netflix membership. It is either from mobile or the desktop platforms.
In this modern world, we all use Mobiles which are Android or iOS based operating system but mostly the app interface remains the same when it comes to the mobile platform. So, this short guide where you can learn how you can cancel the netflix membership from android or iphone directly.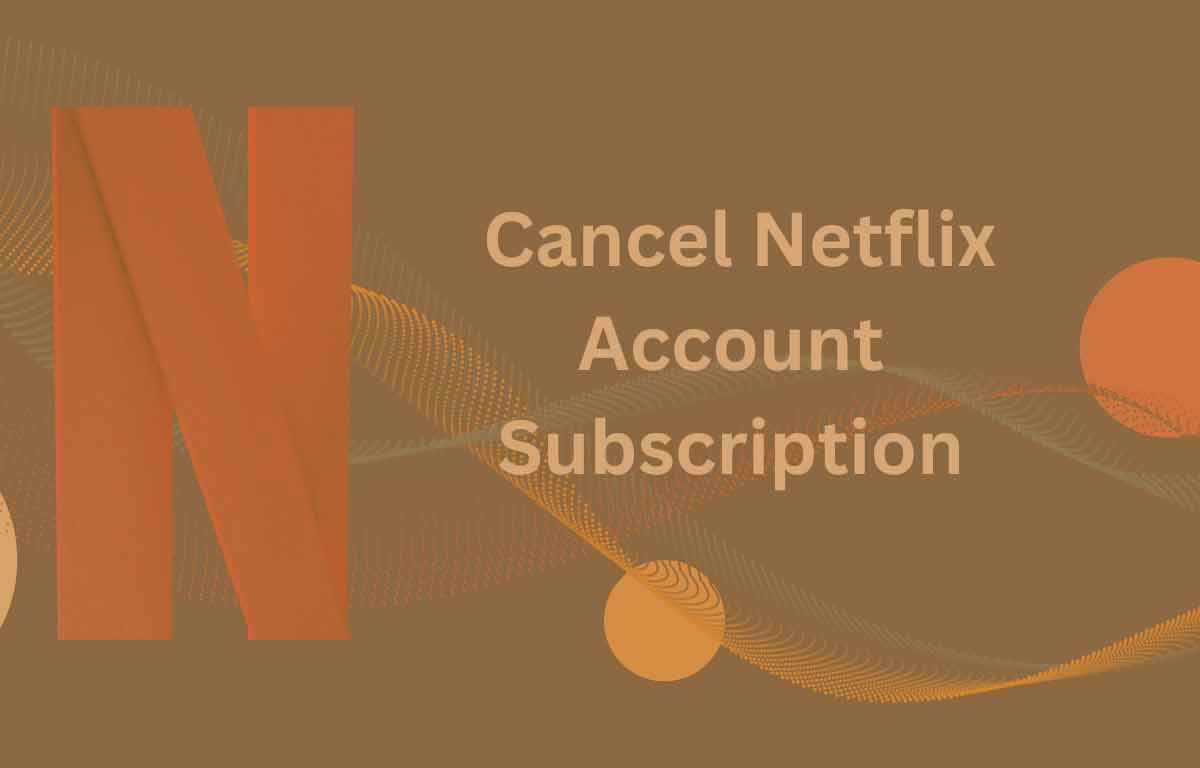 How to Cancel Netflix Membership Online from App of iPhone & Android
First you have to open your Netflix app from Android or iPhone, then login with your account details
Tap on three lines icon at the right bottom corner to access profile page
Click on the Account under Manage Profiles which is below the App Settings option
Scroll down to the bottom of this page and find the option Cancel Membership which is above the Plan Details
Click on the "Cancel Membership" option as shown in the image
lick on the "Finish Cancellation" option in the next page as well
Fill the survey as to why you have cancel the membership or Skip the page
At the bottom of the page, click on Done button and you will receive a notification that the account cancelled
If you are ending the account before billing period, then account cancellation may effect after the end of billing period.
How to Cancel Netflix Membership Online from App for Web Interface – Browser, PS4, Xbox One & TV
So if you own a TV or any other major streaming or Console through which you use Netflix, then you can use the below to cancel the netflix membership from the sources directly.
First you will have go to Netflix.com and then sign in with your login details
Go to your Profile settings icon and click on the "Down Arrow" option and you will see options under it
From the options shown, click on the "Account" and then go to the "Membership and Billing" section
From the "Membership and Billing" section under Account, click on the "Cancel Membership" box option
The final confirmation page will have Your membership has been cancelled. This will clearly confirm the netflix account is cancelled.
This will confirm your membership cancellation on the Netflix streaming platform. It has taken over a couple of minutes to do so.
In this way you can confirm the cancellation of your Netflix membership through the desktop platforms. This may either from browser, laptop, computer or any other console like Xbox or PS4 as well. We will also address some frequently asked questions below, check now
Reference: help.netflix.com
Can we cancel Netflix via Phone Number

No you cannot cancel your Netflix account by calling the Netflix customer support. It is so because Netflix does not allow anyone else to cancel the account other than the account owner itself. The reason is that Netflix accounts can contain personal information, payment credentials and also personal preferences over streaming choices.

Is Delete Profile different from Cancel Netflix Membership?

This might be a simple question, but people face problems with this and deleting the profile means you want to completely delete the Netflix account forever so that you won't be able to access it Whereas cancel netflix membership only means to cancel the current account subscription model which you have selected for and paid for.

How to Cancel Netflix Free Trial

So once you create a new account, netflix provides you with a period of free trial which many people use to enjoy the service during the free train and then want to cancel them. So, if you own a free trial account and it is coming to an end sometime soon, then you can follow any of the above guide simply the same to cancel the netflix membership so that you will not be charged after the free trial ends.

Does Netflix Account Provide Refund on Membership Cancellation?

No, netflix does not provide any refund once you have started your monthly subscription through free trial or even for the paid membership as well.