If pursuing your graduation or post graduation in the field of Computer Science then you should know that the field of Cyber Security Internships which is one of the most wanted and highest paid jobs that everyone in year 2023 is looking forward to literally with best IT security internships.
This is true because with the increase in the number of companies in the IT sector and the growth of Internet in India and across the world also has increased the changes of data problems that might occur often if proper cyber security is not initiated.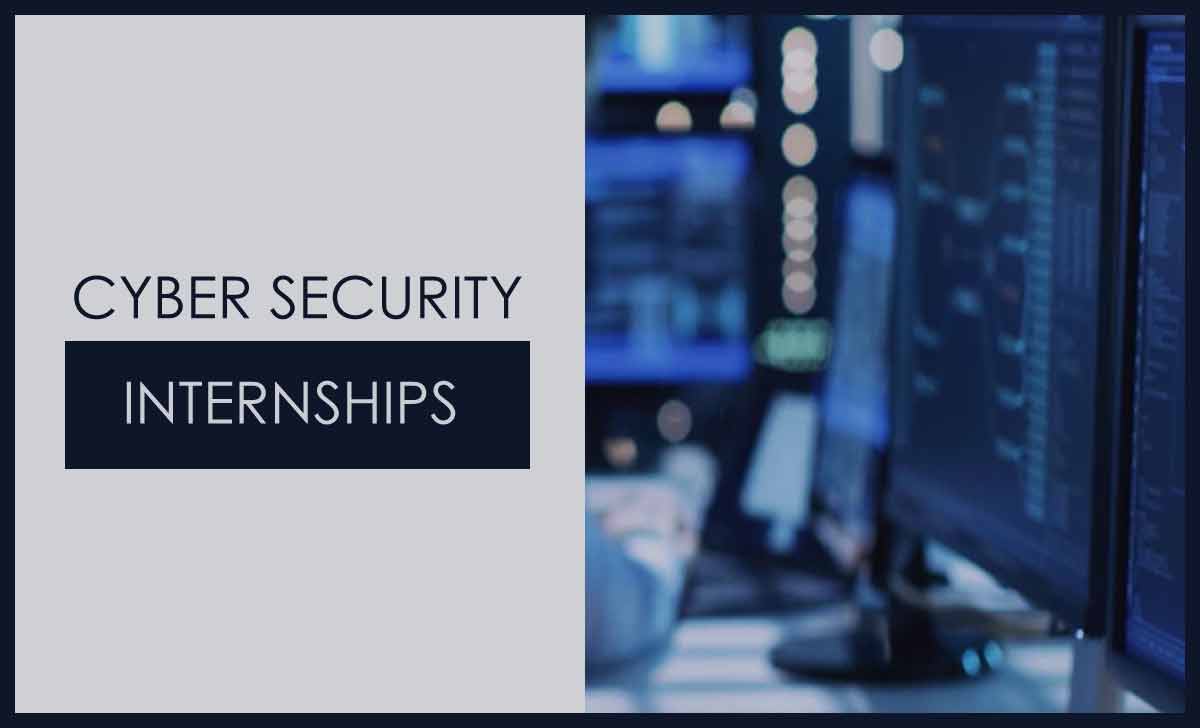 Cyber Security Internships Sites & Alternatives
One thing you should understand is that there is no precise and standalone site where you will be able to find only Cyber Security Internships right away. But 99networks have found some of the best sites online that you will be able to browse to find out the best IT security internships for the Cyber Security role.
Internshala
The world's finest option to find cyber security internship internshala, and the reason is simple because every other employer is present here looking to find suitable candidates for their company internship and brand ambassador programs all the time, and this suitably works for you because the chances of graduates or postgraduates finding Cyber Security Internships is a lot higher on this platform.
LinkedIn
This is the world's best white collar job portal where you will find not only brands or HR's who want to find people for their companies but real employees and people who own companies share their experiences and look for people to fit into their companies.
If you got to the search and type Internships you will find a lot of them, and do the same for Cyber Security Internships through the search and filter down by the region or the place to get suitable results that you would be interested in/
Indeed
If you are more interested in the professional fields then you might already know that indeed is really the best network in the world to get the finest jobs, part time jobs or internships as well that can even narrow it down to the region you are specially looking for the internship to do at too.
Cybervie
Another Job and Internship portal but this is different because Cybervie.com is more narrowed down to the field of the Cyber roles in different other fields again.
As a graduate and postgraduate pursuing the Cyber security career you will be able to find tons of different internships here with zero cost of joining which is the best part of this site. I would advise you to select the field you are interested in via the sorting or the search option to find quick results here.
It will take some time for you to go over the above mentioned sites and it is requested that you do not agree for an Internship or any position right away without going over the terms and conditions.
Jobs in Cyber Security after Internships
So if you are someone from the Computer Science background and looking forward to completing an Internship in Cyber Security then you should know that there are a lot of jobs that you may be able to apply for later on.
Cyber Security is a broader term coined into to understand the main role of security maintenance of the IT companies when it comes to the Cyber unit, which is the cloud connection. But in the real terms, there are a lot of jobs that come out of this part alone and we have mentioned them below.
Security Analyst
Security Architect
Security Engineer
Security Administrator
Security Software Developer
Security Consultant
Cryptographer
Cryptanalyst
All the above job roles means that if you complete an Internship in the Cyber Security field then you will have a successful career options ahead that you can always choose from after your graduation or post graduation.
But before you decide to get into one of the above mentioned job roles, it would be wise to also do a semi course or online course for the selected job position for extra information and it will add weightage in the resume while looking out for a job in a reputed company as well.
Can I get a Cyber Security Job after Internship?

No, this is not true and you will not be able to get a job in the field of Cyber Security right after you have completed your Internship. Internships are only to provide students or employees with proper knowledge of the worksphere and the learning of a certain field but the job depends on the capability of the person so as to how they can crack the interview for the job.

What is Cyber Security Internships Salary?

There is no fixed salary for this job role but this is an esteemed position and one of the most vital jobs in the field of security when it comes to Information Technology. So, during the period of Internship people will be paid varied from 8,000 to 20,000 as well but this might vary as well depending on the requirements and the company asking for the internship as well.

Are all online Internships Sites legit?

We cannot judge a site by their look and proclaim that they provide legit Internships but make sure to check the review of the network through which you want to proceed. And before you do so, you can check the alternative Cyber Security Internships sites that we have suggested that you should be taking a look as well.

Do we have to pay for Cyber Security Internships?

No, you do not have to pay during your Internship of any kind and that is what we have discussed over the article. Internship in general is a form of apprenticeship where the employee or intern is paid for a lesser salary than normal employee but still you do not have to pay.