Identify the new options to recover word document for unsaved or crashed/deleted file, find the step by step MS word document recovery program available, and check where does word save auto recover files for ready reference…
Recover Word Document
If you have lost your content that you're typing in Word Document, then need not to worry as there are many ways to retrieve the document quickly and reliably, whether or not your work has been accidentally deleted or lost due to Microsoft word crash then there are ways that can be used to retrieve them.
It happens when sudden power off or due to a sudden close of the document your working might have got closed, and the Word Document does have some technology tips that can be used to retrieve these documents and as well there are ways that some of its data do save in cache which help us to bring them back.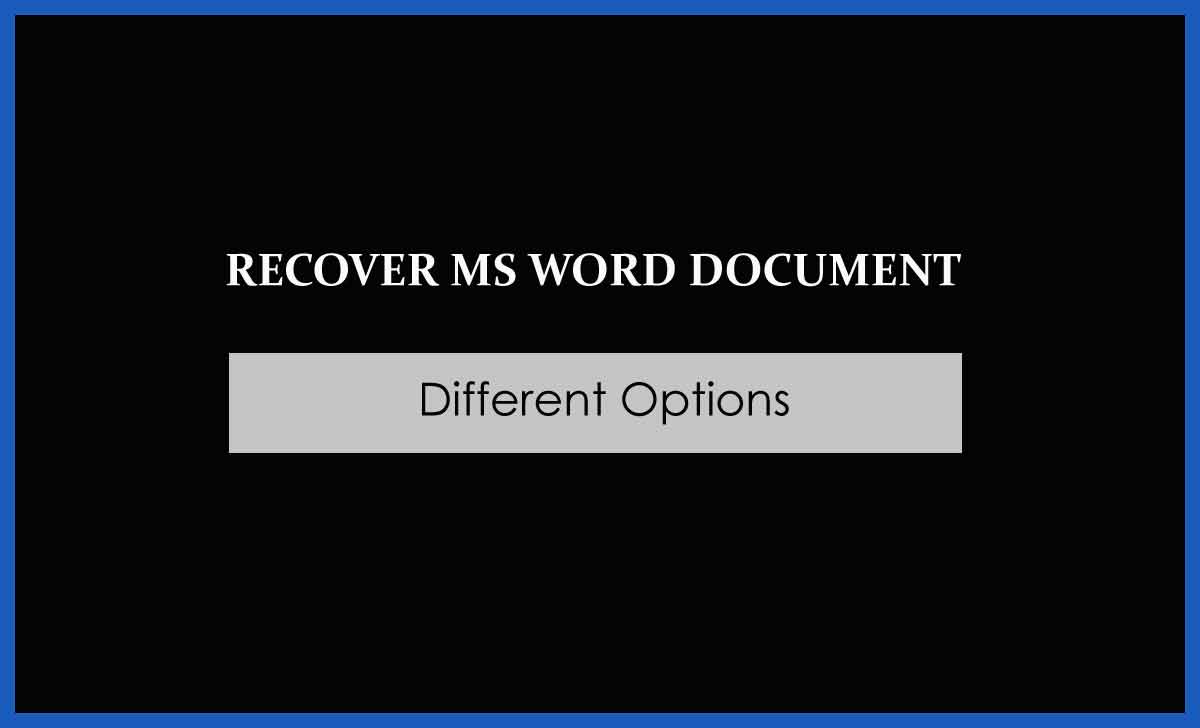 How to Recover Unsaved Word Document
Many times we rely on the autosave option of Word Document, assuming it does save your document, and in this process, the entire written document might get lost if you don't work on reviewing it.
Launch the Word Document > Go to File option from menu bar
Click on Manage Document to open the options from it
Select Recover Unsaved Document from list provided

Now the documents will be loaded with your previous unsaved data

Click on Save As button and browser to an known location to save the file
That's it, the document which you have unsaved accidentally will be saved in your Word Document, and this data will be here in the managing document page until you restart your computer.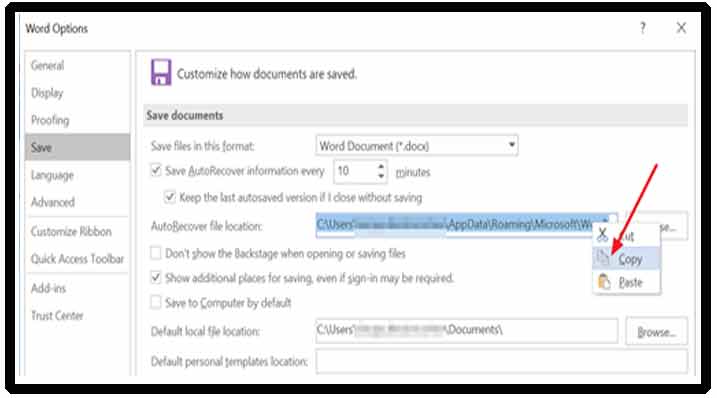 Recover Deleted Word Document
If you have deleted an Word Document or due to any malware you document has been deleted, and there are still ways which can be used to retrieve the content in Word Document, and here are some detailed steps which will help you to get the deleted Word Document.
Launch your Windows screen > Search for Recycle Bin
Find Deleted Word Document from Recycle bin list
Click on same > Click on Restore to previous location
That's it, the restore option will get back your Word Document which was deleted accidentally to its original location, and the file will be saved here until you manually clean your recycle bin.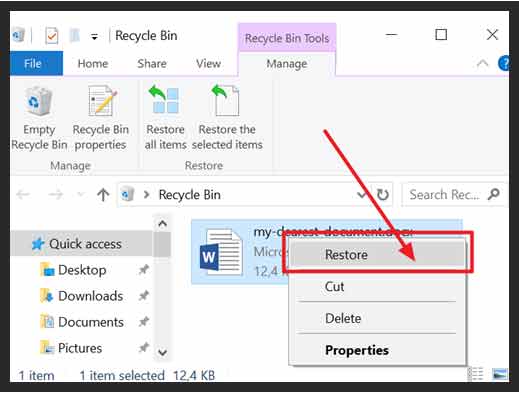 How to Recover Word Document After a Crash
If you have come across any error as windows crash, Microsoft word crash or your Word Document unexpectedly went down, and in this case, the action needs to be quick as other files might eat up the space allocated to your crashed Word Document, thus do follow these steps quickly to get the Word Document which has been crashed.
Open your Windows Browser > Search for Word document

Microsoft document will try to recover the crashed document content

Click on File option > Click on Options from list
Click Save to view your content from the list provided
Get Auto Recover file location > Paste it to the explorer
Open the document with name > Copy the .asd file
Move Back to Word Document > Click on File option for meu
Click on Open > Move down to recent documents list
Select Recover unsaved documents > Paste copied file

That's it, the crashed document will pop-up here with the most content in Word Document, and you can now save this file to your location and use it for further purposes, and this file will be available for very less time and users need to react very suddenly once they face any such errors.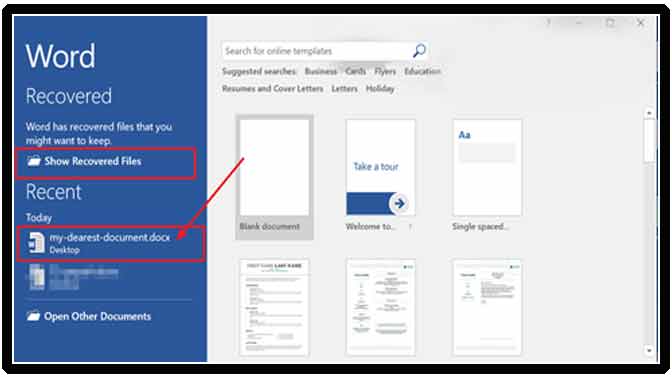 Recover Word Document using Data Recovery Program
The above said methods are to be auctioned quickly and if they don't work, then you need to move to use the data recovery program.
Use any of the data software or backup software and get the full image of backup recovered with their predefined processes, and having a backup on your system regularly done will ensure your data safety and will protect your data in this kind of crash of Word Document.
Acronis Revive is a most used data recovery program which automatically searches the internal drives and other drives attached to find the last crash site of Word Document.
This ensures to retrieve the document by successfully recovering it, where if the tool runs, ensures a successful message of recovery, it will surely get the document saved in the known location.
Can I Recover Word Document after reboot of system?
Yes, the recovery option to get the Word Document received after a reboot is still possible, If the document that is being searched has not been wiped from the cache memory, and If the document is lost from cache memory, then you literally have very less chance of recovery and the user must be dependent on backup or recovery software.
Does the recovery software of Word Document bring images back?
If your document that you are searching for is having images in it, then the recovery software or any method you're using will also bring the images loaded in Word Document, and this data will be accurate until the last autosave option has been run and any other data after this option will be wiped off which cannot be retrieved.
Is Word Document ensure data safety?
Yes, Microsoft does ensure data safety with the option it has inbuilt in the Word Document, and the auto save option as well as the recovery option in the file menu, does give users a fair chance to retrieve their lost data.