Presenting about what is sticky notes for mac, and how to put sticky notes on desktop for mac and how to save sticky notes at each required session…
What is Sticky Notes
Sticky Notes are saved in your Mac Device with a name referred as Stickies Database and this can be found in path /Library/ Stickies Database, where all your notes through Stickies App do get saved in this folder.
Keep Notes, Pictures and Lists in your Sticky that show up on the desktop. The notes are easy to view on Mac Screen, whenever the Stickies App is open, and this comes with the upgrade of MacOS Catalina as an application and does get you widget saved data uploaded to new Notes.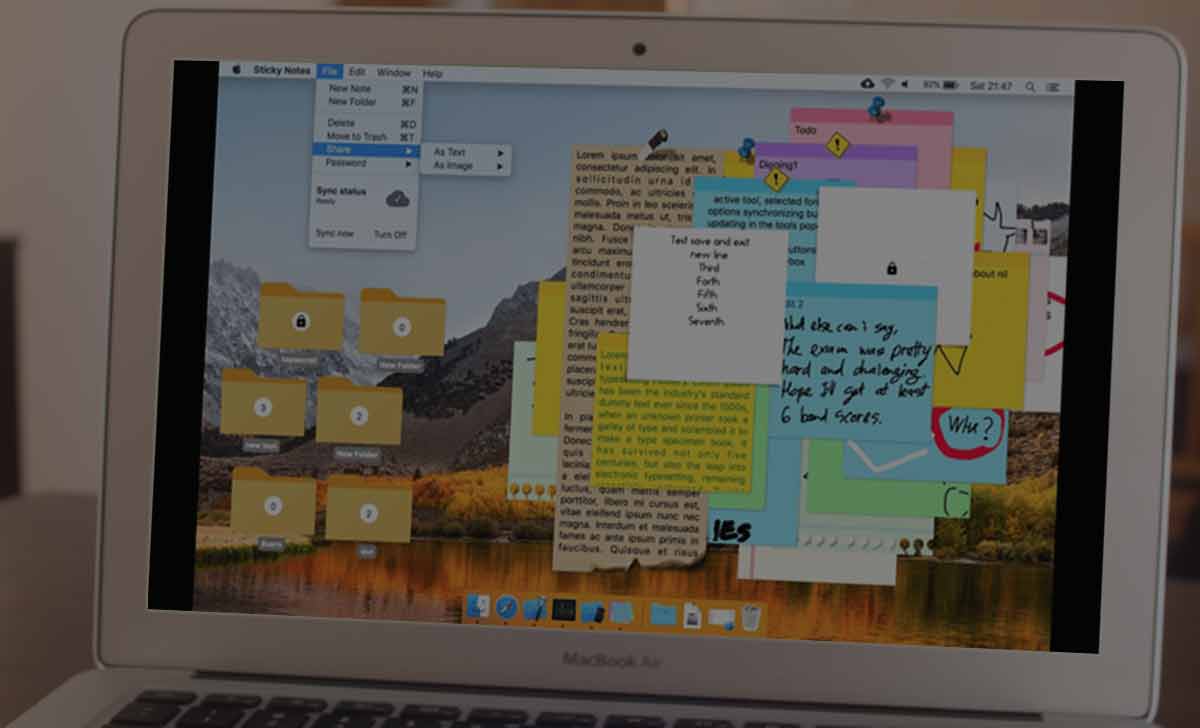 How to Open Sticky Notes for Mac
As Stickies App is available for Mac Device and thus you can refer to it to get your Notes created on Screen, Have a go through with below steps to launch the Stickies App.
First click on Apple Menu from your Mac device screen
Choose Application folder in Dock to open
Then search for Stickies App Icon
Click on it to open
Click on New Note to get a Sticky Note Display on Desktop screen
Choose to increase or decrease size of Note by Dragging its Corner's
That's it, this is how you can open the notes on Mac Device, use its different Font, colour and Image features to make your Notes look better.
Can I Add Images in Sticky Notes?

Yes, Stickies App does provide multiple features to organize your Sticky Note on desktop in a better way, and the features of Image addition, Font change, color and border are easily available with right click option.

Does Sticky Notes in Mac Desktop Shows After Restart?

The Stickies App will be always available in your Applications and thus you need to launch it whenever you have restarted your Mac Device, and once the Stickies App is launched, the Notes created to be shown on screen will be visible.