Now you may check your BSNL Active prepaid plan subscription, Balance and Validity using 3 different ways like Dialing code, My BSNL App and Mobile Selfcare portal, Find the process in each way and recharge your prepaid number for extension or migration using online or offline recharge modes…
Here is illustrated process under customer guidance for 3 different ways to check the same and recharge from any source for extension of validity, but you have to consider that, only first dialing code process will allow to get the BSNL active prepaid plan details even after expiry date but before GP2, but the other two process will allow only with GP1 due to non getting on OTP at that time.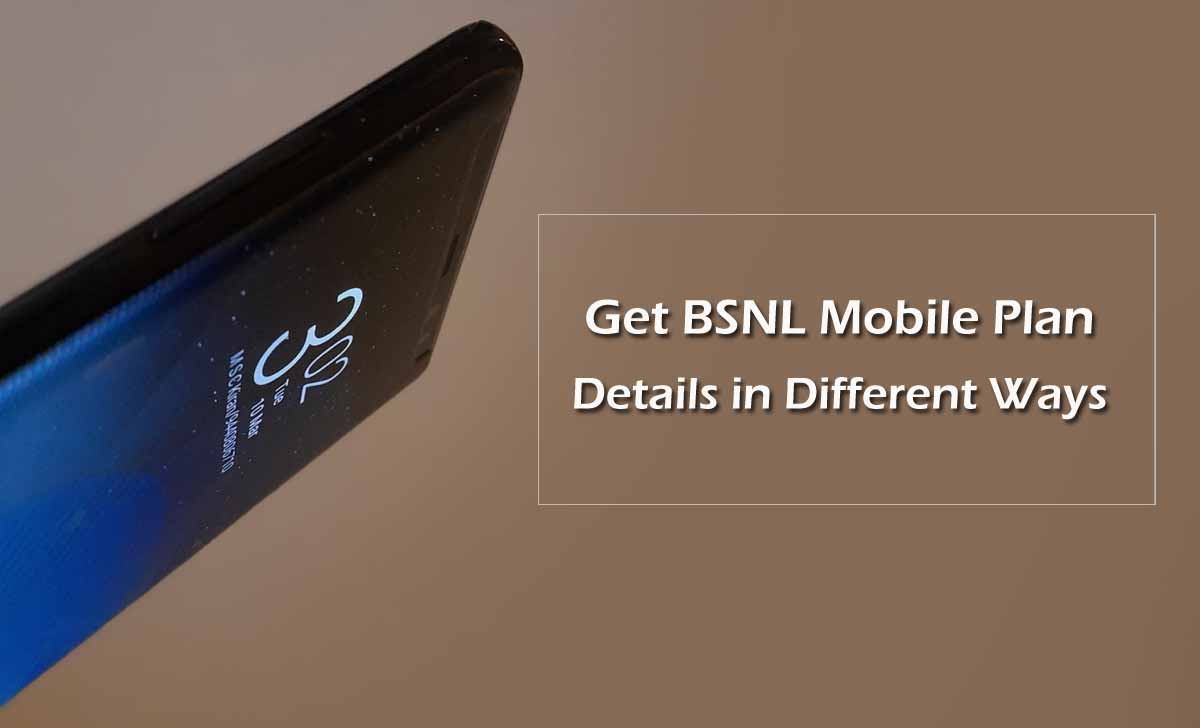 BSNL Plan Details with Dialing Code
BSNL Validity Check
To know the active plan, there is no need to know your mobile number, just open your prepaid number dial pad and enter the following two different dial code are available to check the active prepaid plan which is working at present, the two codes are
*123#
When the customer dials *123#, the prepaid user gets an instant display message with BSNL Present Balance, Expiry, Status, GP1, GP2 and Active Plan.
*124#5#
If the customer dials the above *124#5# code, then the BSNL prepaid user gets a display message to enter the serial number indicating the Current Tariff Plan or Tariff Plan Change, if enters the required, then you can get the details or allowed to plan change.
How to Check BSNL Plan Details with My BSNL App
Open My BSNL App
Click Prepaid Info
Click on the required prepaid number if displayed or Add your mobile number using the + button
Enter OTP received
Click on the Number you want
Find the plan details (Plan Name, Balance, Expiry Date, GP1, GP2, Last Recharge) displayed on the screen
How to Check BSNL Active Plan Details using Mobile Selfcare
Open your browser in your mobile or desktop or in any wireless device and go to BSNL mobile selfcare portal using the respective link
Enter your prepaid mobile number
Click on Get OTP
Enter 6 digit OTP received on your prepaid number vias SMS
Check the details displayed (Mobile number, Main Balance, Outgoing barring date, GP1 (Credit Expiry Date), GP2 (Account Expiry Date) and Active Plan.
Can we obtain BSNL plan details from any other mobile?

Dialing code pattern to get BSNL active plan details must obtain only through that BSNL prepaid mobile number, but not with any other.

Can My BSNL App displays any other prepaid account details?

Yes, MY BSNL App displays any other prepaid account details by validating with One Time Password (OTP) at the time of addition, and on to check the plan details.

Will BSNL Prepaid Mobile Selfcare portal access from any where across the world?

Yes, you can access the respective zone prepaid selfcare portal link in online, but you have to enter the OTP received on your BSNl prepaid mobile to enter into the web selfcare to check the details and for modification.

Is there any charges to check BSNL plan details?

No, you can access any way mentioned as free to check the plan details of your BSNL prepaid subscription.