Are you searching for BSNL office near me, then it is the destination to find the contact details of BSNL office near you as customer care is located in your district with the latest plans applicable…
BSNL Office Near Me
Are you in need of BSNL customer support then the best option would be to visit one of the nearest offices in your area where you can get your issue resolved, and BSNL has their offline branches located all across different cities in India to meet the customer demands and requirements like yours.
ISP launched a lot of services that definitely would attract customers who further need assistance from support team members offline, and BSNL office will open in the working days with a wide range of time to visit the offline office near them to fulfill their request and needs related to the BSNL services offered.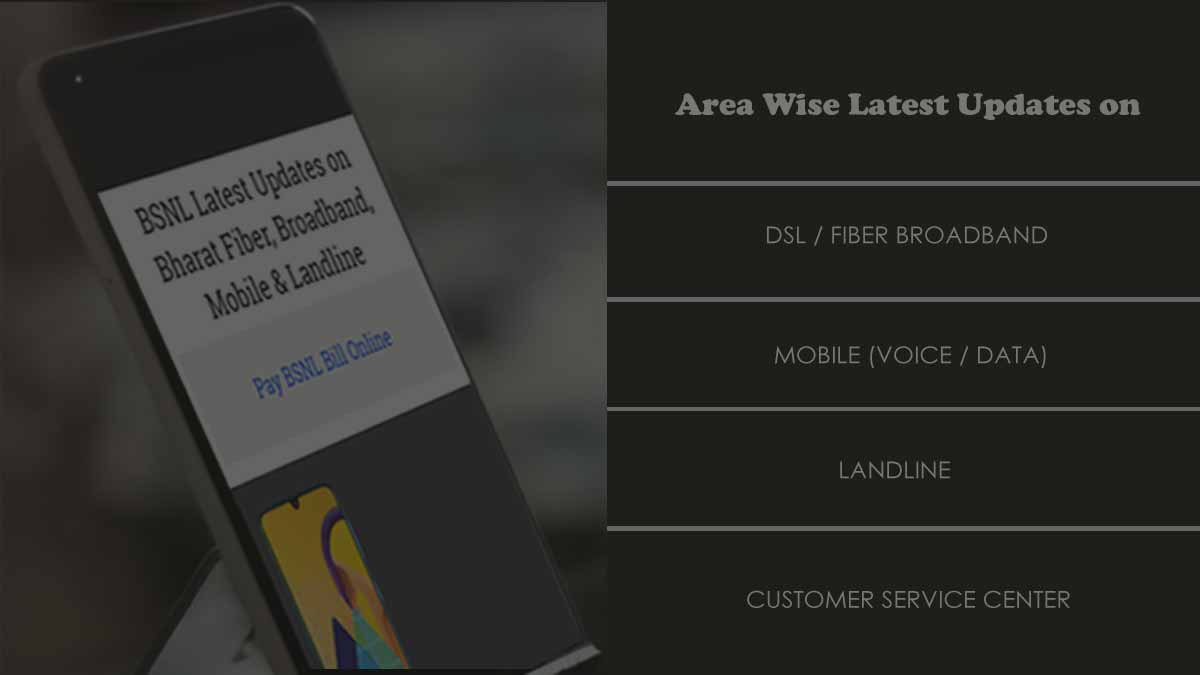 So, if you are in a fickle and wondering where could be the BSNL office near you, then you can check your district area list of BSNL offices near to your location, and all these offices are officially launched by the BSNL that ensures positive customer response and great work done on any of your queries or requests that comes their way. So you can find BSNL office near me from your area link mentioned.
Kerala CSC
Karantaka CSC Office
BSNL Office Gujarat
Scope of work for Operation & Maintenance of BSNL CSCs
Circle-wise EOI may be considered for different types of CSCs, namely Category-I, II, and III after evaluating and justifying the shortage of manpower in view of VRS.
The broad scope of the CSC operations is
Sale of new SIMs, Normal and Bulk Booking of Vanity and fancy number booking/Postpaid to pre-paid and vice versa conversions.
Plan change/ISD /International roaming.
VAS services.
Replacement of SIMs
Sale of post-paid mobile connections
Sale of Top-ups, STVs, and PVs
Sales Complaint redressal.
Processing of MNP requests
Bill collection of Landline/Broadband/FTTH/Postpaid Mobile
New Phone bookings and feasibility of line/Broadband/FTTH/Wings
ASEEM, Vanity booking/ISDN/PRI/BRI
DND Activation/deactivation
Handling of bill-related queries and complaints
Receiving and coordinating requests for a shift, name transfer, and closure of connections.
All commercial and CSC Services which are presently being offered in CSCs (Including services being provided free of charge) and all commercial and
CSC services may emerge in the future.
All the above activities are to be done for retail as well as bulk/enterprises customers
You can do a lot at these support offices from getting to know more about the upcoming offers, and services to submitting new requests for a new connection to filing a complaint or grievance about your issues as well.