How to activate call waiting in BSNL SIM card, Is there any activation number or dial codes, and the charges for mobile call waiting facility, Is the facility deactivated, when call forwarding activates to other network, if yes how to activate both…
Call waiting facility is a special feature in any feature phone or latest smartphone to get other incoming call alerts at the time when busy on speaking with other beloved, and the facility is the essential service for any mobile user to know the incoming calls.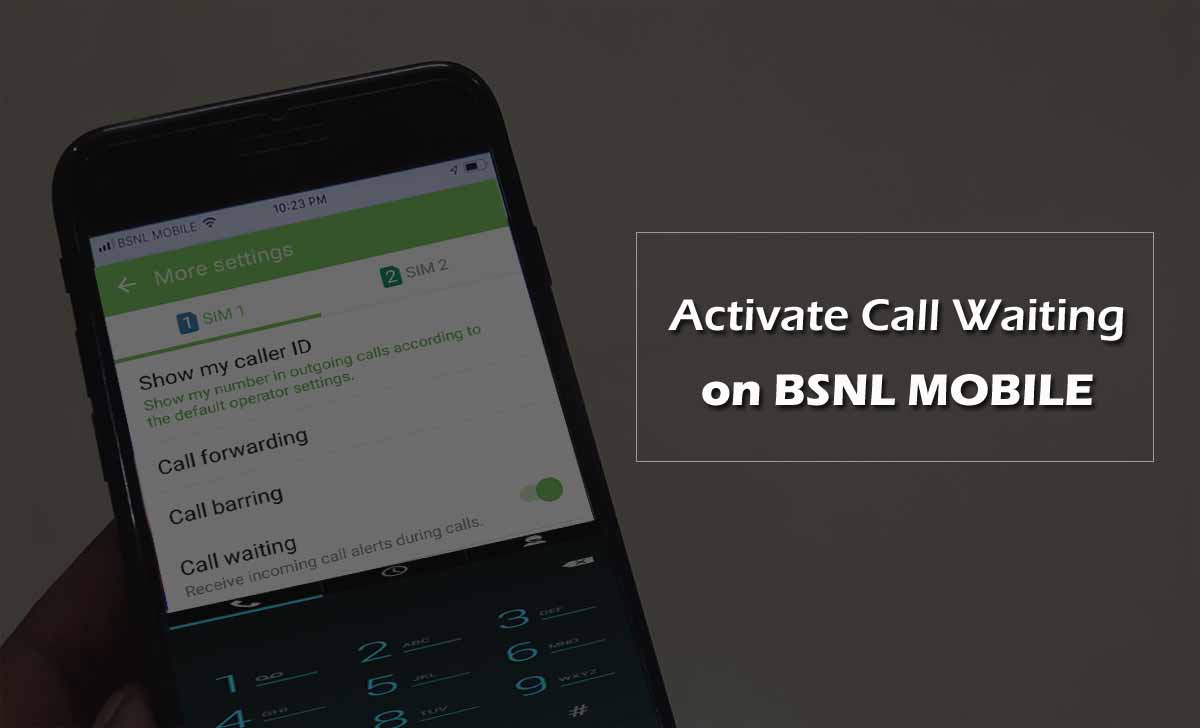 So, here we present the BSNL call waiting activation and deactivation codes to dial on a smartphone and the manual process to enable or disable the required voice call waiting facility in any mobile phone related with SIM card, Just have a look and follow
| Call Waiting Service Type | Dial Code | Message Displayed |
| --- | --- | --- |
| Activation of Call Waiting | *43# | Call Waiting Service was enabled |
| Deactivation of Call Waiting in BSNL Mobile | #43# | Call Waiting Service has been disabled |
| To check the Status | *#43# | Call Waiting Service was enabled for Voice |
Following is the simple process to activate call waiting facility in any mobile device which involved in four steps
BSNL Call Waiting
Open your mobile and Go to Call Settings
Click on More Settings
Click on Call Waiting (To Receive incoming call alerts during voice calls)
Select the same Call Waiting again for deactivation (if not required)
Is there any call waiting activation number for BSNL mobile

There is no particular number for the said facility, you can just activate on your mobile itself, or dial the above mentioned BSNL short codes for activation of the facility, where the process is similar in all mobiles.

What to do If BSNL call waiting not working

Please check the call waiting settings on your BSNL prepaid mobile or postpaid service, if not activated please activate, or if activated already, just deactivate once and then enable the same.

What are the charges for BSNL mobile call waiting facility

At present the said facility is FREE at all circles for all BSNL mobile services like prepaid and postpaid mobile customers in India.

Is there any link for call forwarding and waiting facilities

No, both services are different and to be activated separately.

When activated BSNL call forwarding, waiting facility is deactivated or not?

Both the services are different, but waiting facility does not work if BSNL diversion is activated with "ALWAYS", because all the incoming calls are transferred immediately when connected, so there is no change of call alert facility in the case.