Find now the BSNL 6 month validity recharge plan available on PAN India for unlimited call, 4G SIM mobile internet and sms, check the offers on validity, extension, migration, cashback and freebies offered in each 6 month plan, also check the charging options for lifetime plans…
Now a days all 4G SIM recharges are going to be expensive, when compared to Bharat Sanchar Nigam Limited, and the 6 month 4G combo prepaid plans of BSNL are really the best value packs, makes you a lot of difference from monthly and 3 month recharges offered with exclusive combo facilities.
Have a look at the below mentioned 6 month BSNL recharge plans which going to pay for an extra worth of facilities with new freebies offered in each plan having 180 days prepaid plan validity.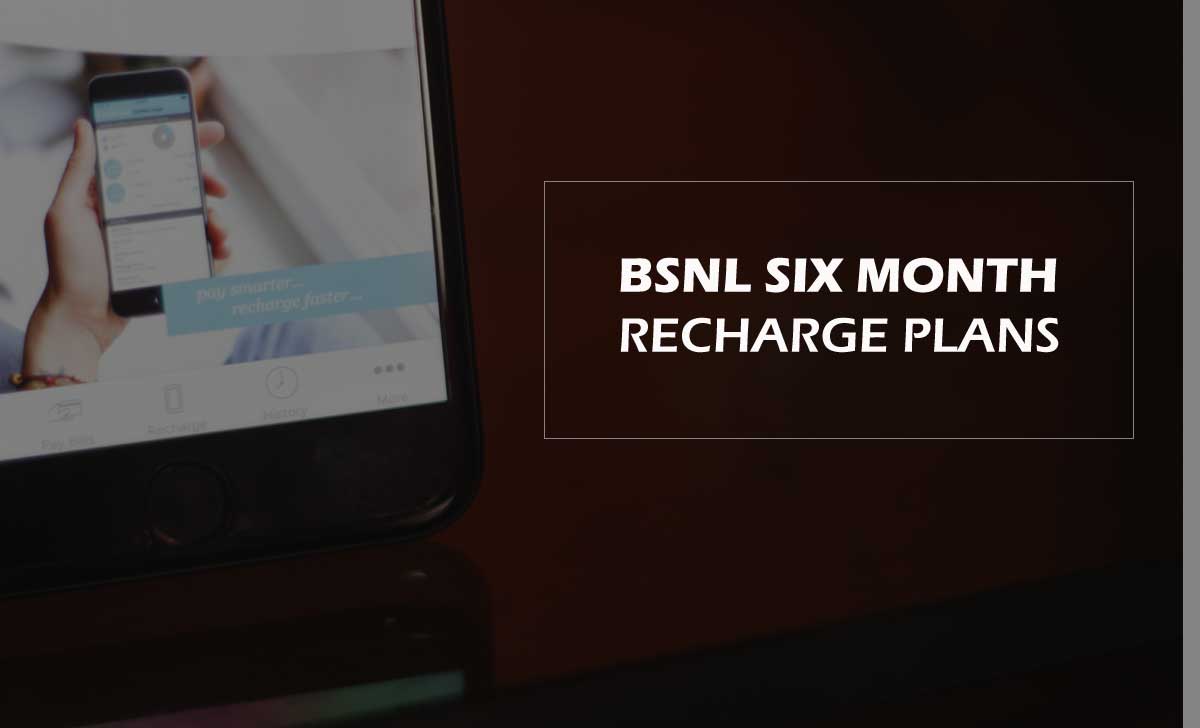 BSNL 6 Month Validity Recharge
Prepaid Plan Name
Price
Free Usage
Plan Validity
BSNL Sixer
666
250 Minutes free voice call any network in home / national roaming
100 SMS per day
Unlimited data with 1.5 GB/day FUP limit
All the facilities provided for 105 days
105 days
BSNL 997
997
Unlimited calls (250 minutes/day) to any network in home / national roaming
Unlimited data (3GB / day at high sped , then 80Kbps)
100 Free SMS/ per day
Lokdhun Contest
All the above facilities available for 180 days and Free Caller tune for 2 Months from activation
180 days
Who will subscribe for BSNL 6 month 4G prepaid plans?

Any customer of BSNL prepaid mobile services can subscribe to the mentioned 6 month plan on migration or new activation by just recharging with the said FRC price.

Whether BSNL 6 month validity recharge plans are available online?

Yes, these are corporate prepaid plans of BSNL, so you can recharge online or offline for any state (Karnataka, Kerala, Rajasthan, Maharashtra, Odisha etc..)

How to check the validity of each freebie in 6 month plan?

To check BSNL prepaid plan validity, dial *123#, If requires to check data, dial 1242# and if requires to check other dial *124# – Know the complete details on how to check BSNL balance.

Whether 36 recharge provides six month validity for BSNL prepaid SIM?

At present, FRC 36 is available only in few states for extension of plan validity for one month on Per Second Plan.