High Speed Internet Providers in India and Top best high speed Internet service providers in India noted. Check the speed provided by each best ISP in India for 2023 providing the services over Fiber…
There are many broadband services in India which do provide reliable service to its customers. There are Internet service providers which do provide residential and commercial service at one side, as well the same does have different offers for the selected customers.
The FUP does change with every service provided but these days, the minimum speed comes with 10 Mbps. High-speed Internet service providers are popular based on their local area, and thus it is required to check for the local active service provided to have a reliable and stable network.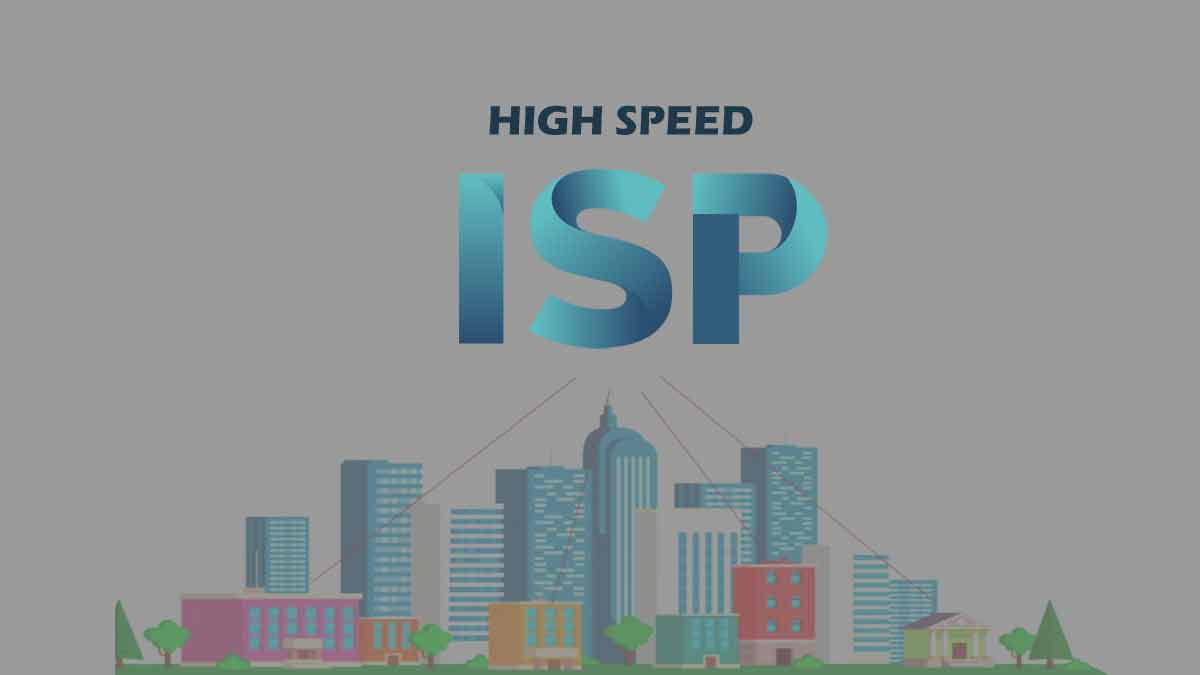 The service does come with various offers of free modem or having offers on paying a low price for the multiple months.
High Speed Internet Service Providers in India
| ISP | Speed * | Coverage |
| --- | --- | --- |
| Airtel Broadband | 40-1Gbps | PAN India |
| ACT | 40-1000Mbps | Some States |
| AsiaNet | 40-200Mbps | Kerala, Tamilnadu |
| Exotel | 200-400Mbps | Some Cities |
| BSNL Broadband | 30-300Mbps | PAN India |
| Jio Fiber | 30-1000Mbps | India |
| Hathway | 15-200Mbps | Selected Locations |
| DEN Broadband | 20-100Mbps | Some States |
| Spectranet | 10-50Mbps | Few locations |
* Speed may provide as per the technical feasibility of that area.
Also Read: Internet Keeps Dropping – Fix Error Analyze 5 Checks
Hathway
Hathway is a preferred network in India, as it covers most of the major cities. As per the basic plan the Hathway provides 50 Mbps speed based on the customer requirement and does provide an gfood range of FUP in very limited price.
There are plans starting from 499 to having 2,099 Rs for three months. As the FUP and the Speed is preferred the plan rate does get increased which does make Hathway an reliable broadband for every group of individual. The service provided by Hathway is reliable and does satisfy at most for the usage.
Also Read: WiFi Connected but No Internet
Act Fibernet
ISP does provide an highest speed of 125 Mbps which is mostly in south India. Act Fibernet is the largest telecom industry in ISP India and has a major focus in south Indian cities.
It also provides fibernet, digital TV, TV series and other monthly tariff as per the individual preference. The best part of the Act Fibernet is, you can directly plug the LAN pin to your PC or TV to connect with the internet.
There is a unique username and password required to be put to access the Act Fibernet internet making it secure with reliable services. In India, the areas covered are Bengaluru, Chennai, Delhi, Hyderabad, Ahmedabad, Coimbatore, Eluru, Guntur, Jaipur, Kakinada, Lucknow, Madurai, Nellore, Rajahmundry, Tirupati, Tiruvallur, Vijayawada, Visakhapatnam, Warangal. at www.actcorp.in
You Broadband
You Broadband is one more major broadband service which provides the internet service through cable Modem service. The services are available for residential, Corporate in states of Gujarat, Haryana, Telangana, Andhra Pradesh, Maharashtra and Karnataka.
You Broadband does offer an 100 Mbps plan for an total FUP of 200 GB. There are various offers which can be easily chosen from the Your Broadband official website as per convenience of speed, up time and support.
Airtel
The ISP beside being the service provider for the calls and data to mobile network, it does also have the service offered in broadband area. Airtel Fiber is available in India with various locations having good range of speed.
The speed and the offer of UP is the same in the Airtel Plan for every city needing a difference in FUP limit or rate. People do prefer the Airtel Broadband service, as they do get various offers to online applications in their Airtel provided SIM network as a dedicated customer.
Den Broadband
The Den Broadband is a primary broadband network in north India with a starting offer of 50 Mbps. The FUP limit of 30 GB does help with a good plan for reliable residential. The next good plan is 100 Mbps having a total FUP limit of 100 GB FUP limit.
The Den Boomband has got a 1.5 rating but it has a good speed which does have an unlimited FUP limit. You can just access the Den Boomband official website, to use the map search to check if you see that it is available in your area.
Spectranet
The Spectranet has its headquarter in New Delhi and has an unlimited broadband service. There are no FUP limits on its plans. The tariff starting speed is 50 Mbps. There are many offers with the Spectranet, which does offer 100 Mbps trail offers.
It is at a minimum price with no download or upload limit. This is mostly preferred with the office purpose due to its high price and priority. This network isn't available in south cities of India but does have a margin customer in the north cities.
Asianet
The Asianet is a major broadband service provided in TamilNadu and Kerala. It's also having its coverage in most deserted areas as well. The minimum package of 50 Mbps comes with having at least 7 GB FUP limit. There are plans which are high in price that offer higher FUP along with speed as per your requirements.
If your FUP exhausted, then you need to make an extra 20ps of each MBwith same speed. The speed may increased by paying in extra to exercise the best service. Also as well being the short service provider it does provide reliable service to every customer.