Presenting the Configuration steps of TP Link TL WR820N WiFi Router using ethernet cable or wireless mode and the services available in best versatile management router…
The Configuration of TP-link TL WR820N router is a little different from commonly found routers, as the default mode of TL WR820N is wireless, and in the wireless mode, the computer will be able to configure through the ethernet cable, and also through WiFi default username and password available on box.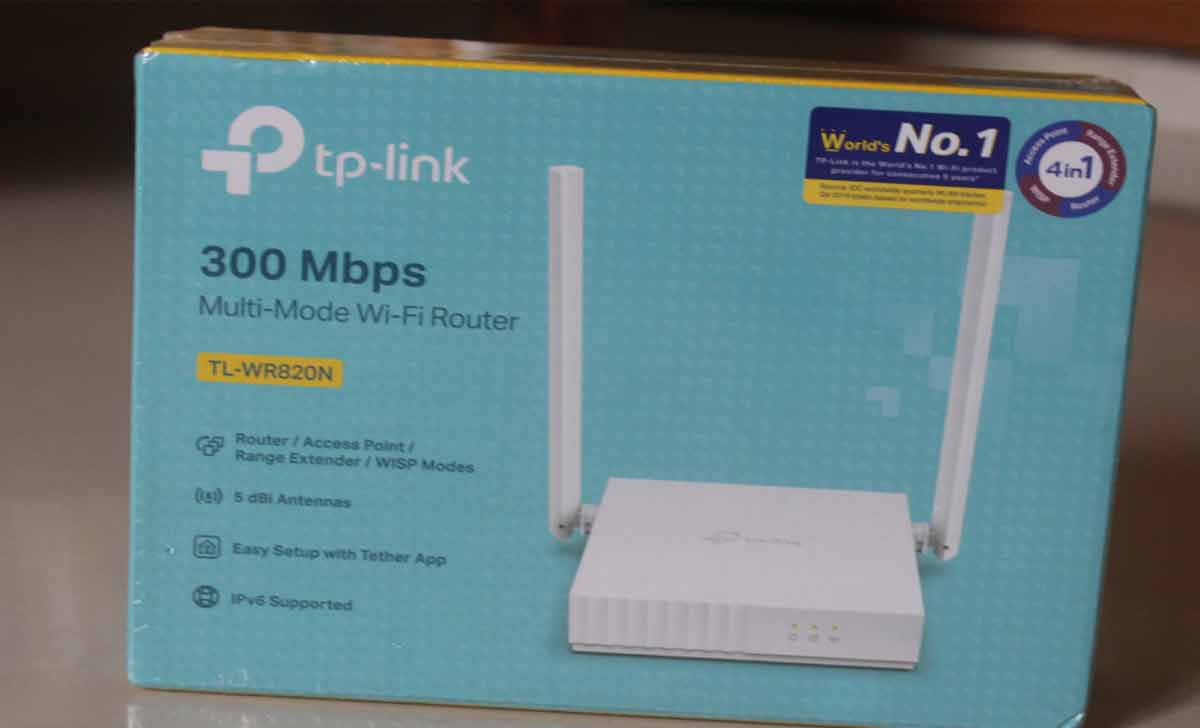 The devices which accept the Wi-Fi, PC, Laptop, and Mobile are to be used to connect for the internet, where this router gives you advanced and top technology access to devices without having a wired network.
Particulars
Service
Speed
300 Mbps Speed Wireless WiFi Router
Compatible for
IPV6
Control
Supports Parental Control
Allows
Guest Network
Type
Muti Mode WiFi Router
Modes
Four Modes
1. Router Mode
2. Access Point Mode
3. Range Extender Mode
4. WISP Mode
Ports
Total 3 Ports available (One Want Port to Connect to the Internet, and Two LAN Ports to connect to computers, TVs, and Game Consoles)
WiFi Antenna
5 dBi Antennas
Warranty
3 Year Warranty
Customer Support Email ID
support.in @ tp-link.com
Toll Free Number
18002094168
TP Link TL WR820N WiFi Router Details
TP Link TL WR820N WiFi Router Configuration
Connect TP Link TL WR820N WiFi router using WAN Port and open tplinkwifi.net on your browser
Enter desired New Password and Confirm Password > Click Let's Get Started
Select your Time Zone > Click Next
Select Connection Type as per your internet connection from the options (Dynamic IP, Static IP, PPPoE, L2TP, PPTP) > Click Next
Continue with Use Default MAC Address > Next
Enter desired Network Name or SSID and Password to allow WiFi > Next
Verify the Wireless Settings > Next > Finish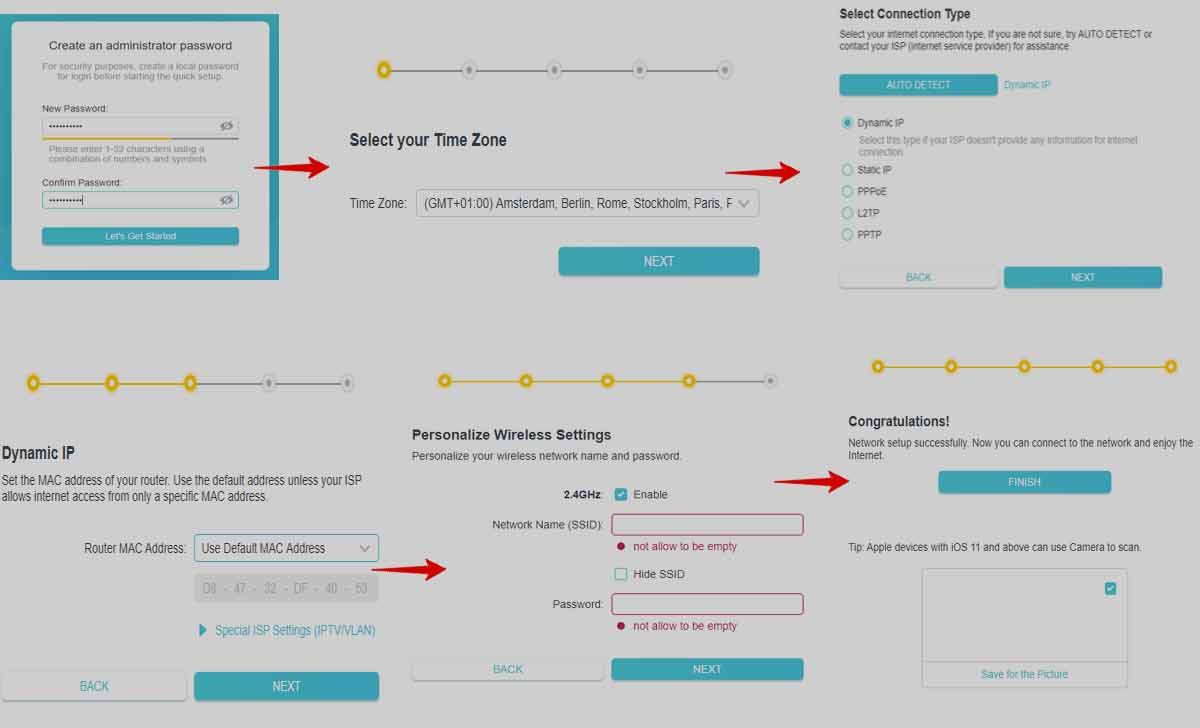 Every router comes with some basic configuration and MAC Address that needs to change after you first start using it. In the TL-WR820N wireless model, you will be able to view the router name in your device by using its default IP address, where the Name and Password will be available on the TL-WR820N router card which comes with the box.
Most of the access, the Wi-Fi from the TL-WR820N router will be accessible and you will be able to proceed to use the internet connection. If the connection is not able to establish, then you must go with the configuration steps by reaching to its default login page. Once you have done with your setting, it is quite easy to access the network.
Also, the configuration of a router is must, as your Wi-Fi will be secured to the device which passes the password you have encrypted for Wi-Fi connection, and the Wi-Fi is visible to everyone around and it needs to be protected, in a failure of securing this network, and your internet might be wrongly used by anyone and your connection will not be secure.