Talkcharge is an online platform, which allows you to do BSNL bill payment against your billing account connected with your Talkcharge account and make an instant payment without missing the bill payment due date.
Bharat Sanchar Nigam Limited allow their bills to pay bills from Talkcharge, and thus customers of BSNL can make their bill payment using the website or application without any difficulties, and the process of recharge is fast and secure along with giving the customer a chance to earn the reward points as benefits.
Just get your BSNL details and proceed to bill payment with the below given detailed process to pay your due with Talkcharge website is given below, make sure you have your online banking or debit card handy while payment confirmation.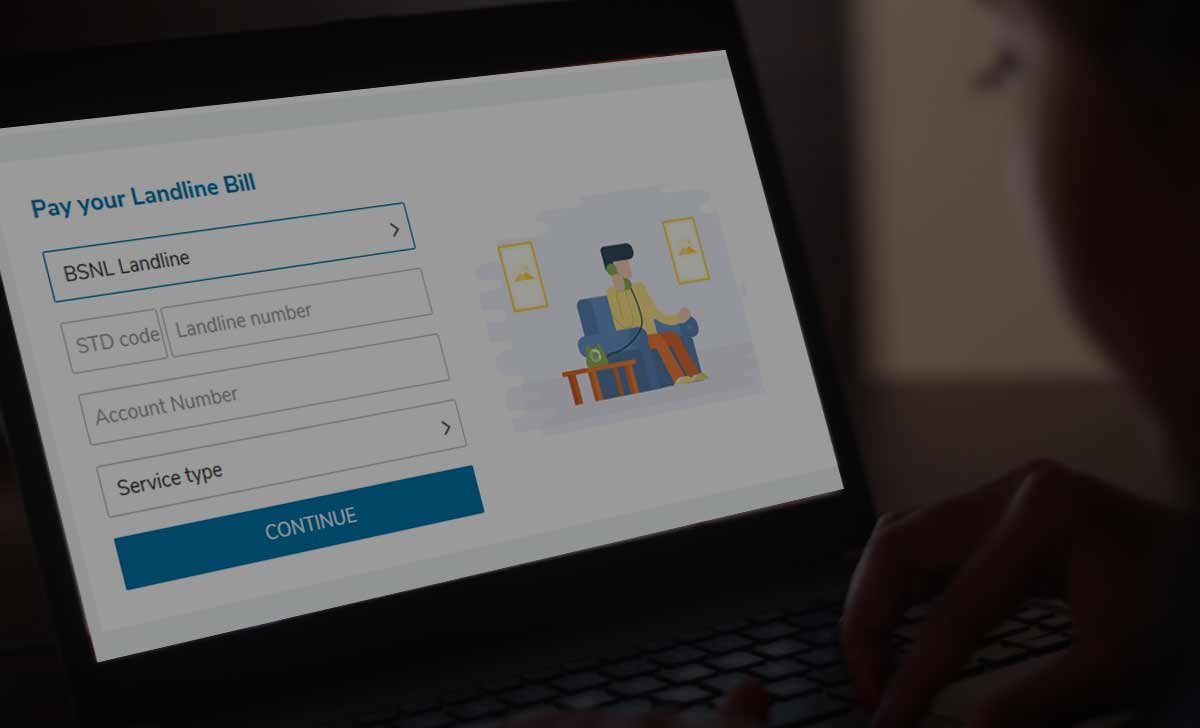 Talk BSNL Bill Payment in Online Portal
Visit talkcharge.com
Login with your credentials (If you have already registered, use your login credentials to proceed or else get the registration done)
Click on Landline
Select your Operator as BSNL Landline
Enter your STD Code and landline number > Account Number
Service Type LLI > Click on Continue button to proceed to view bill
Select the Bill for payment and verify your details
Click on Pay > Select the mode of payment

Once the payment is confirmed, the Talkcharge will shown as the online payment successful and the amount gets deducted, where this hardly take a few seconds to get your BSNL account payment successful.
Pay BSNL Bill with Talkcharge App
The Talkcharge is also available in mobile devices, which you can use to make your BSNL bill payments while moving anywhere.
Launch Talkcharge App from your Android or iOS device
Select the service you want to get the BSNL bill payment done
Enter your details for Landline or any other BSNL service listed
Verify your details and the amount for BILL payment
Click on Pay button to move for payment of Bill
The Amount mentioned will be deducted from your payment options
Once you pass credentials for internet banking or credit card or debit card, the Talkcharge will transfer it to BSNL and wait for the operator confirmation.
Once the confirmation is made a successful message will be shown on screen.
How much time will it take to update BSNL Bill from Talkcharge?

The BSNL Bill payment done form Talkcharge will take hardly a minute to get updated, and if the service of BSNL is not rechargeable for any due reason, the confirmation might be delayed, else the recharge will be processed in quick time, Payment to BSNL will be delayed due to network issues, else the updated message can be seen on screen.

How to recharge BSNL landline corporate Bill from Talkcharge?

The Landline bill for BSNL corporate users will proceed with the same BSNL landline option provided in the Landline Bill payment, thus once you enter your account number, the details of BSNL landline will be fetched and the amount due will be listed on screen for payment.

How safe is the Talkcharge App for BSNL Bill payments?

Talkcharge is an exclusively used instant Bill payment appreciation, which is thus verified and has been used by many many users, and the process of payment is secure, and the payment gateway used will not save your credentials until you recommend being saved for your easy process of payment in the next transaction.