Have you know which companies do offer to buy an international SIM card in India, Let you check what is the process and how to buy to use a new SIM card for International access…
International SIM card roaming charges are higher than domestic or National roaming that is applied when you change your states in the country, As well the international roaming is so much complicated, as many areas won't allow international calls that easily.
Being expensive and complicated, the local Indian SIMs should not be used for non-local calls, as well the Indian Service provider does provide Roaming charges for their international calls, and this might always go costlier, as the local plans differ from external plans which go with a higher price.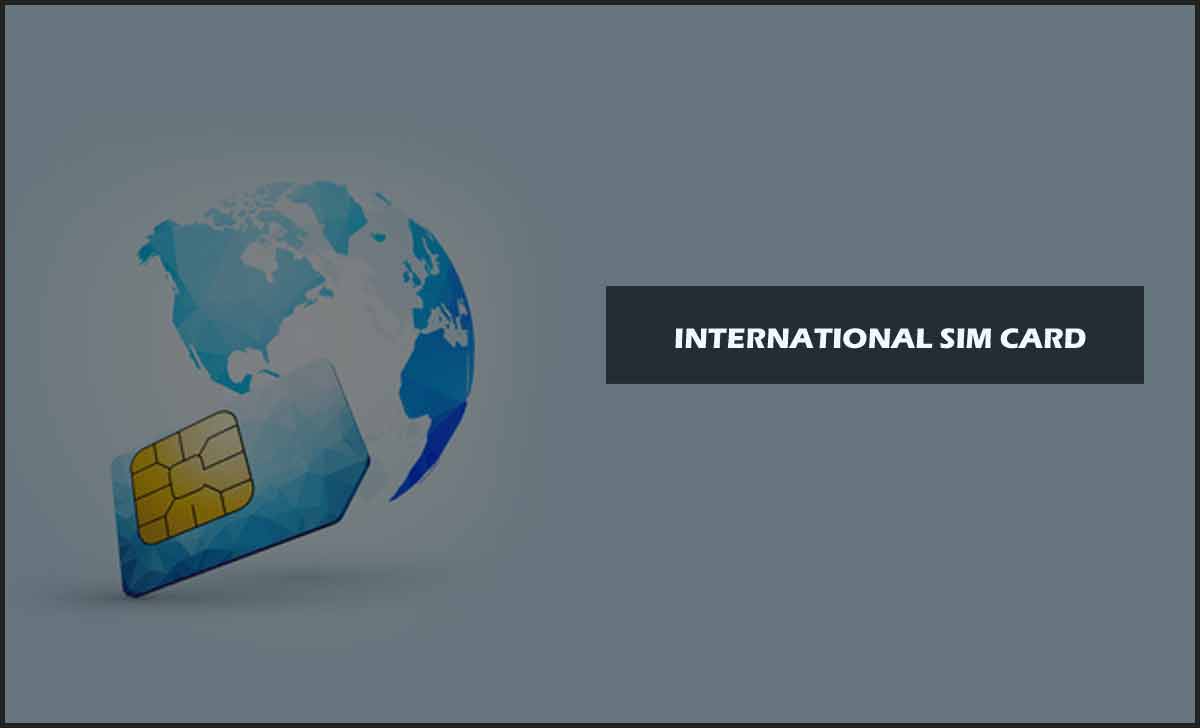 It should be a wise decision as per your communication to be made to choose a local roaming pack for international calls or else get a SIM card which benefits you in many ways.
International SIM Card
Every Service provider or TSP in India has got an International SIM card that allows local users or foreign people to communicate with their nations without extra charges, and this SIM card does get allocated to Indian Citizens or Citizens of other countries with valid identity proof.
Also Check: Buy International SIM Card in UK with New Process
The Plans are so normal that allows you to communicate with anyone with select countries with fewer charges, If you want to have a regular connection with someone from another country, then it is better to get an International SIM card rather than choosing a roaming plan.
How to Get an International SIM Card in India
Here are some service providers from India, who do provide International SIM Cards with your request details, thus have a look at each and their features provided in their card which will be useful for you to get in connection with your family or friends.
Airtel World SIM
Airtel Provides the International SIM Card which will also be able to get your domestic number on the same, and thus any calls from International will be moved to your new number and as well domestic calls.
There is a promise from Airtel to save the custom 85% on International calls which make your calls cost efficient, as well the cost of having multiple cards will be decreased and there are various tariff plans available as per the country you're trying to connect.
Customers can contact 1800 102 9933 or visit the airtel.in to get the new International SIM Card.
Reliance Passport SIM
Reliance does not allow you to retain the same number and here you need to have a different International SIM Card number which will be provided. This card does have an 160 countries wide network, which does values with cheap calling rates and having free incoming calls.
The limit on your card can set, such that there will be a limit on your transactions made. As well the tariff on international Calls will differ as per the country and customers need to choose as per the same.
Customer Need to reach to Reliance Store to get an International SIM Card for their purpose
T SIM Global SIM Card
This is one of the most affordable International SIM Cards which does have coverage in 165 countries. As well it allows 66 countries free incoming calls, which make it easier to receive any calls from those selected countries.
The cheapest calls for the Global calls start with INR 2500 and it gives you a combination of 100 free local calls and 100 SMS with 1 GB data. As well based on your requirement there are many plans which can be selected from the tariff available.
Clay Global SIM Card
This and most used International SIM Card which have an coverage of 255 countries with being free incoming calls from entire listed countries. There is limited airtime for outgoing and incoming calls based on your select plans.
The cheapest plan is of INR 1900 which is for selected countries and thus provides a free SIM, Customers need to get the tariff plans and choose plans as per their selected countries only.
Is it Necessary to buy an International SIM Card

Yes, to your money for regular calls it is better to get an International SIM Card which does save a lot of money, If local SIM is used for international calls , then it does charge a good price for even incoming calls, thus to save you money and have a good connection, one should get an International SIM Card.

Is the Government required to get an International SIM Card?

The International SIM Card required a password and valid proof which must be attested by local refer, and to get an SIM Card there are processes to be followed and only then will a card be given to the customer.

Is an International SIM Card Free to Buy?

Yes, most of the India Service providers do give International SIM Cards for free, as the plans they use under their service will be however costlier. So customers just need to have a valid proof and identity proof to get their SIM card activated.