Watch the requirements to buy an international SIM card in United Kingdom (UK) for a business trip, check the requirements, and where to buy in the UK…
In this new generation of technology, visitors who come to the UK from any country have a good set of SIM cards available from various service providers, and having such an international sim card when you travel to a new country, will make your communication easier and as well will make your journey cost-efficient.
As well, having connected with your family and friends at a new location will be easy and you will not be required to charge extra or find any internet café for communication, where International sim card in the UK provided from different service providers with variable tariff rates.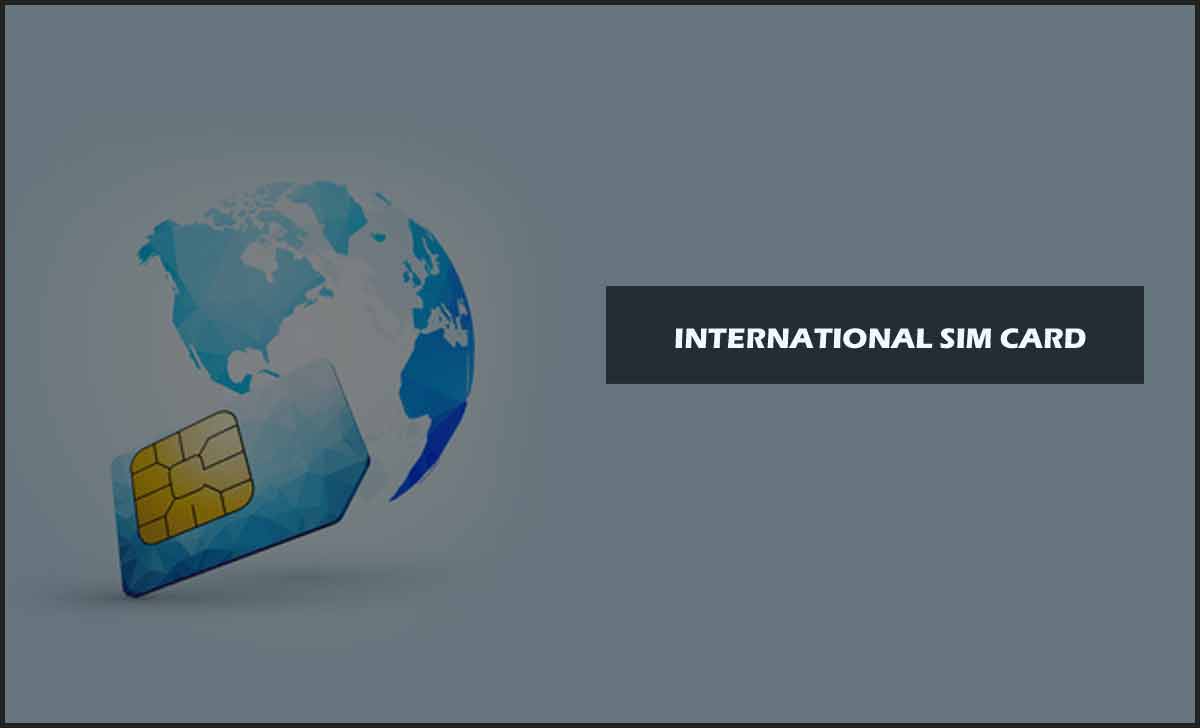 How to Buy an International SIM Card in UK
There are multiple things that need to be checked by a visitor if they are going to apply for an international sim card, and the United Kingdom is a collection of different states, it does have multiple service providers that give easy services to customers.
Do We Need A New Phone?
As the international sim card in the United Kingdom does use the Global System for Mobile community, then if you have got a mobile phone with GSM, and that can be used to set in your international sim card in the UK and activate to start your communication.
If your mobile does not support GSM, then you might need to buy a new phone in the UK to get the SIM Card to be activated, and as well there are few phones which don't work in the UK and they need to be unlocked, and only after getting the mobile unlocked, your SIM card in the UK will start working.
How to Get a UK SIM Card
Buying an UK SIM card by a visitor is very easy, as they are sold in every street shop which sells mobile communications. As well there are stores from service providers that do provide SIM cards which make your work easier and the same will be activated very soon.
There are different deals that are provided by the UK SIM provider, as one that is Pay as you GO, Contract SIM or SIM -only deal which gives you the option to make payments as per your easier communications.
Pay as You Go SIM: this is one type of SIM card service provided which allows investors pay as and when they use the phone. The services as making calls, text and using mobile data will be given as an when you use the credit voucher that are provided in shops or online sites. Online sites.
Contracts SIM: This type of SIM card does come with a 1 year or 36 months bond for making your generous calls, sending texts and data allowances. This is for the usage for a long time and with a good price, but interns give you a compact validity plan. SIM will be fully active for the selected month and goes to provide you service.
Sim Only Deals: This is the cheapest option that you can opt to make calls from the UK to any other country. This Card only charges when you visit the UK and start using that service which is signed off. Based on Tariff plans visitors are asked to use this SIM only deal card and enjoy the cheapest service.
What Document Required to buy a SIM Card
If you're trying to buy an international sim card when you're visiting the UK, then you need to have this document ready. As the SIM card available at any street shops, but they need to provide valid documents to get activated. Submit this below document and get the international sim card activated on your mobile.
Passport Copy
Valid proof of your Country
Visa Papers
Buy Dual SIM Card in UK
As a visitor it is your responsibility to get dual sim cards, as the local service provider does bring you multiple cards with your valid proof submitted. Visitors need to submit valid proof and it must checked that they have dual SIM card slot mobile. The mobile which you use, must have dual GSM facility, such that both international sim cards do have GSM supported slots.
What if I use my local country SIM Card in the UK?

As you step in the United Kingdom, your local SIM card will stop working. Your service provider will not have a proper network and not authorized to provide a connection from international boundaries, and thus asked or get a UK SIM card until your local SIM stopped working in UK and as well authorization of non-local SIM cards to work in UK blocked.

Does Street Shop Provide Mobile with a SIM Card?

Yes, there are street shops that take a full amount of mobile and give the visitor a mobile with their new SIM card. As per their rules, visitors can replace the mobile and get their paid amount back in their pockets. This is a business strategy that does help visitors who are on limited day visits.

Is an international sim card in the UK Calls Costlier?

The UK SIM cards from different service providers are very cheap when compare with other country service providers, and as well the incoming calls from every state are free and visitors need not worried about the incoming calls charges, so you can buy the tariff plans for your country and get the cheapest plan to communicate with your loved ones regularly.