Here is the new process for BSNL SIM replacement to get 4G Micro or Nano SIM at customer service center or through any retailer, What is the prescribed application for replacement and Can we get BSNL 4G replacement SIM with Nano in online, What are the charges for Nano SIM for prepaid 4G…
At present every new mobile (smartphone) designed with a Nano SIM slot only, so it is mandatory to get a new replace SIM for BSNL Mobile users with the latest 4G technology-based SIM card.
For that Bharat Sanchar Nigam Limited exclusively launched 3 in 1 unpaired 4G SIM card with the availability of Normal, Micro and Nano Slots at basic cost for BSNL new and duplicate SIM.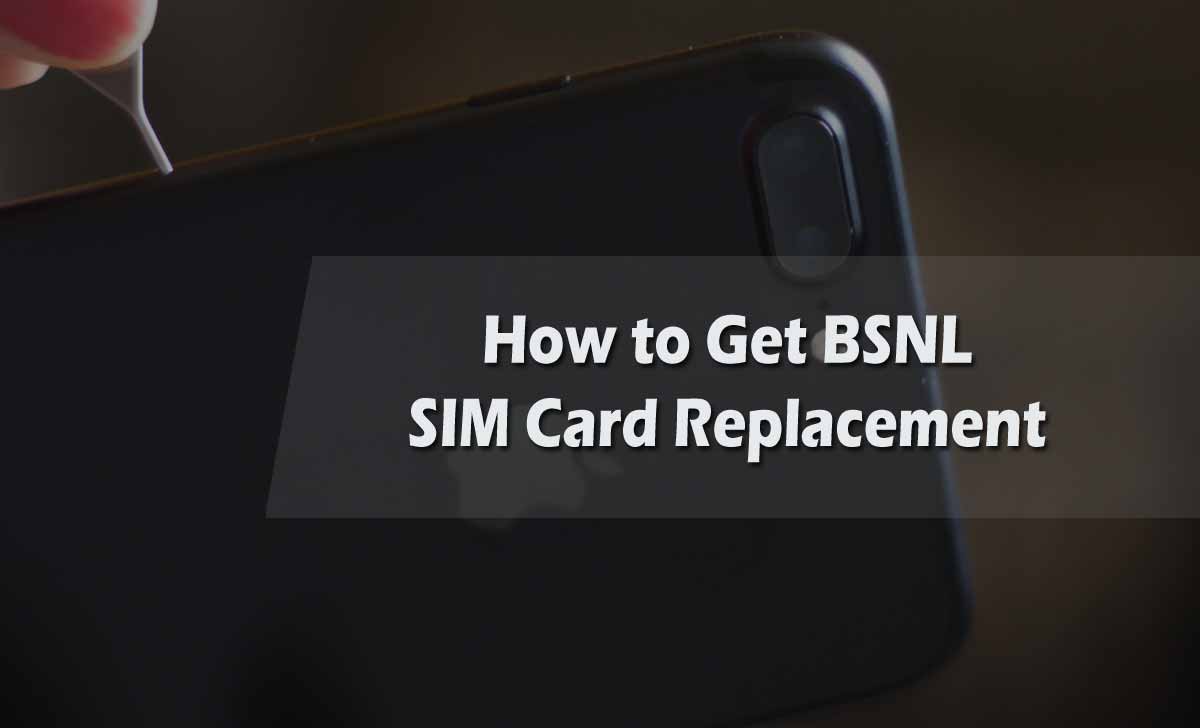 Where we get BSNL 4G Nano replacement SIM?
You may get the replacement at any BSNL customer service center or from Franchisee / Retailer, but there a limitation at present as follows
BSNL CSC : Will provide duplicate SIM for all mobile customers.
Franchisee / Retailer : Provides only for Aadhaar KYC completed customers.
Is there any separate procedure to get BSNL SIM replacement for different cases?
The procedure may standard for all the cases like Theft (Lost), Broken and duplicate of Micro to Nano, Authorized customer may just submit Proof of Address and Proof of Identity to get your duplicate BSNL SIM card with the same number.
Whether the SIM replacement procedure of BSNL is coomon for prepaid and postpaid mobile services?
Yes, the predefine process standard for all BSNL Prepaid and Postpaid mobile service customers to get unpaired duplicate SIM.
What is the process to Replacement SIM at BSNL CSC?
Bring Valid Proof of Identity & Proof of Address to customer service center of BSNL and submit the same to the concerned executive along with a written request for issue of duplicate SIM card.
How to get 4G replacement at BSNL Franchisee / Retailer?
Just approach any nearest retailer / franchise store and ask them to upgrade with new 4G replacement SIM for your mobile number, then they will process the request through Sanchar Aadhaar Login with necessary OTP entries.
Can we get the replacement SIM at anywhere in India?
At present, only home circle will provide you the replacement SIM with 3G or 4G services, Other than home circle don't have authorisation for activation of the unpaired SIM card.
How to convert BSNL 3G SIM to 4G in Online?
At present, the SIM cards replaced manually and existing 3G SIM cards does not support 4G services, So, it is mandatory to get a new 4G unpaired SIM card for the same number with replacement process, and the same is not available in online at present.
Can we convert 2G to 4G directly or 2G to 3G then 4G?
All the 2G SIM cards already migrated to 3G data services already and the existing customer who have old 2G SIM card may directly replace with new 4G SIM card.
What is the cost of SIM card and will the price for BSNL 4G replacement is same in all India?
Yes, the replacement SIM cost Rs.50 is same for all India in all the circles. CTOPUP SIM for BSNL franchisees / retailers will provide at free of cost for new and replacement.
Is there any BSNL SIM replacement App?
Yes, it's available as Sanchar Aadhaar, but applicable only for Retailer / Franchisee to provide the new and replacement SIM cards.