Configure TP Link TL-WR841N 300Mbps Wireless N Cable Modem cum WiFi router at 192.168.0.1 to enable 4 Fast LAN Ports, which allows with quick setup, supports WPS button, and Parent Control allows major networks Jio Fibre, BSNL, ACT and more…
TPLink is a well-preferred router brand that comes with good enough configuration for WIFI, and if you have got the TpLink TL-WR841N router to get your LAN connection to Wi-Fi internet connection then there are many things that need to be done to make it secure. A Modem configuration does require a password setup for portal login along with a Wi-Fi password such that your connection and configuration portal is safe.
It is necessary to get the setup done for a WiFi router, as to launch the internet connection for your device to connect and as well to make it available with a password, and the configuration for most of the TP-Link routers is similar along with the common IP address to access the portal home for configuration setup.
| Particulars | Router Login Details |
| --- | --- |
| Login IP Address | 192.168.0.1 |
| Default Username | admin |
| Password (Default) | admin |
| Available Ports | 4 LAN Ports |
| Used as | High-Speed Wireless Router |
| Support Speed | 300 Mbps + |
TPLink TL-WR841N Router Login
To have access to the TpLink TL-WR841N WiFi router/modem website page, one should firstly login using the default credentials. Connect your router and then try to access the login page using the below-given credentials.
Connect your Router with LAN Broadband wire from the service provider
Make a connection to your PC or Laptop using a wired or Wi-Fi network
Now search for 192.168.0.1 IP address in your bar for the TpLink home page
Enter the username and password as 'admin' in respective columns
Click on the login button and that's you will be inside the TpLink Router home page
Here you can configure and do any modification in regards to your TpLink TL-WR841N router directly, as well can anytime change login credentials to make them secure with security.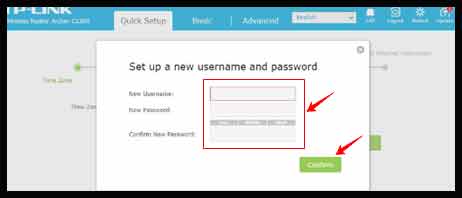 The login and website page for every TpLink branded router will be the same, so if you have any router with this name then the below process can be used to access and set up your TP-Link TL-WR841N.
TP Link TL WR841N WiFi Router Quick Setup
Visit the login page of TpLink TL-WR841N using 192.168.0.1 IP address
Login with default or reset login credentials to visit the homepage of the router
Now click on Quick Setup from the home menu to configure Internet and Wireless network
Select to Enable to Wireless Radio by entering your SSID name to show for Wi-Fi
Set your password for Wi-Fi and then click on save to save the settings
Click on Next button and move to Basic to view Wireless settings
Here selects the option for 2.5 GHz and 5 GHz with respective username
Select the password different that must be used for different bandwidth
That's it, your new TpLink TL-WR841N router is now fully set up and its Lan wired connection is available as a Wi-Fi network with the SSID name you have set with the respective password to access internet data.
Here you will get to know how to set up the TPLink TL-WR841N portal login password with selecting the internet connection type, Remember to save this setting and not the password which will be used to access your TpLink home page.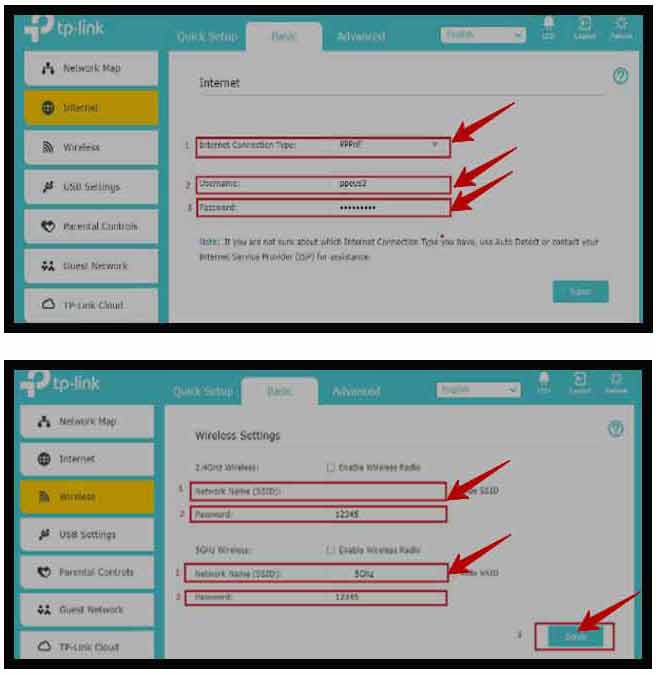 How to Setup TP-Link TL-WR841N Router Login
Visit the TpLink TL-WR841N Router page and access with default login credentials
Once the quick setup has been done, click on Basic from the home menu
Here click on Internet from left side box to show on the side window
Here select the Internet connection type as PPPoE from drop-down
Set your Portal Username and Password in respective columns
That's it, Once you save this stating your TpLink TL-WR841N router will be set up with a password that will be used to access the TpLink portal page. This password secures your router, as only you can access the configuration page with set credentials.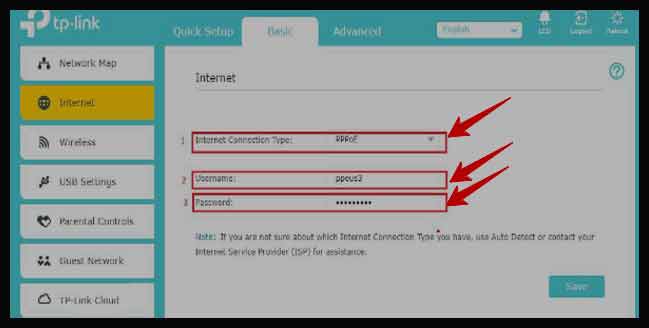 Why is it important to configure a TpLink TL-WR841N Router?

As your LAN wired connection from broadband will be sent to the Wi-Fi network using the TpLink TL-WR841N it must be secured, and as well the devices you connect can be configured based on the bandwidth that they need to use, so having a configuration done will let you know how many devices connect and how much data has been utilized by them.

Can we Change Wi-fi in TpLink TL-WR841N Anytime?

Yes, as you have access to the TpLink TL-WR841N with your creditors. You can visit the wireless setting page and change your Wi-Fi password, and it is also advised to change the password every 30 days to make your connection secure from unknown devices, and passwords that are being set must be different and unique, such that your neighbour to anyone will not hack and use your internet.

Is TpLink TL-WR841N Router Best to Use?

As per the reviews and the configuration of TpLink TL-WR841N, it is best to be used for home purposes, and it does allow Wi-Fi connection to multiple devices and wired connection to 4 Computers, thus having enough configuration with dual bandwidth supports it well which makes it reliable and easy to set up.