What to do for BSNL wrong recharge reversal, what happens if i done twice and how to get back, which recharged amounts of mobile number allows to reverse, and is there any charges for reversal and what are the ways to get back my wrong prepaid recharge if done through Phonepe, Google Pay, Pay TM etc…
In consideration to the requirement of customers on BSNL prepaid recharges done, the operator allows the reversal of wrong recharge or twice done to your mobile number in home zone done through CTOP UP transaction within 6 hours of time with simple SMS procedure.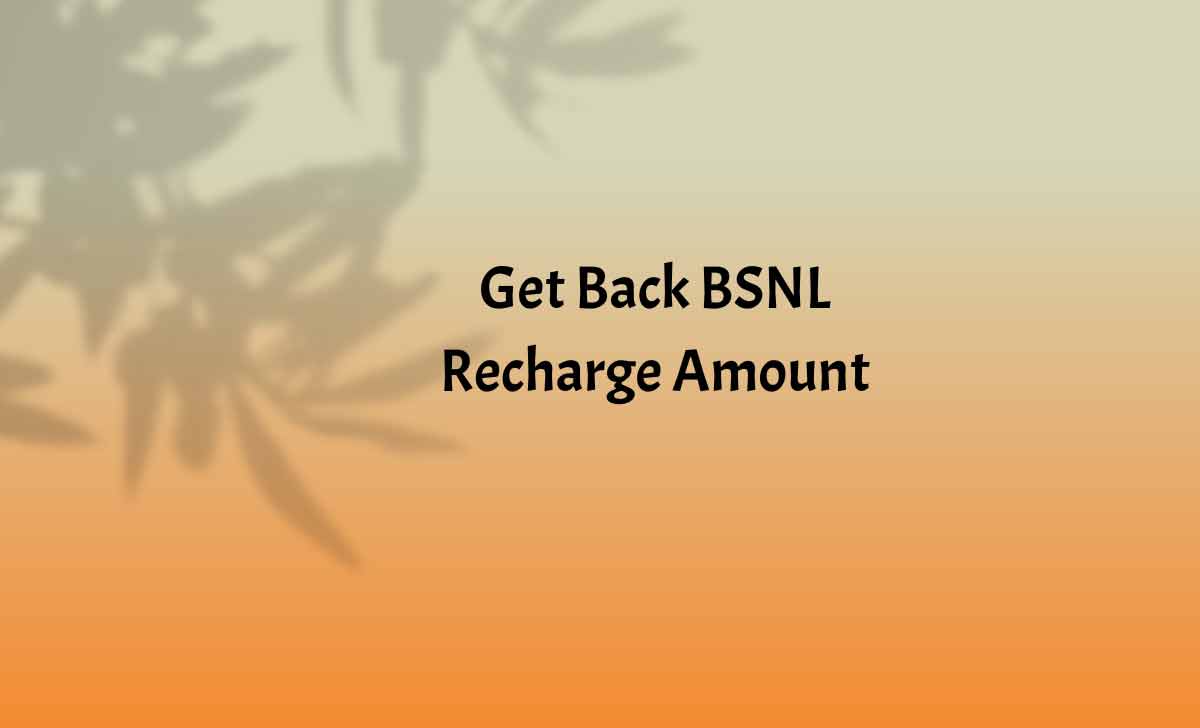 Procedure for BSNL reversal through CTOPUP SMS
Follow the revised guidelines for reversal of BSNL wrong recharge done through CTOPUP (Channel TopUp) available with PoS (Retailer)
Note down the BSNL CTopup recharge transaction id along with customer mobile number to place reversal request
Send an SMS REV to 58081 for initiating reversal.
Ex: REV 94XXXXXXXX 220 41xxxxxxxxxx
Immediately with in minutes, your reversal amount will be credited to BSNL retailers CTOPUP mobile number
Which BSNL recharges are not allowed for reversal if done wrong or twice?
Due to technical limitations of the company, BSNL Validity, Migration, Special Tariff Vouchers and validity granted through recharge transactions cannot be reversed.
What are recharge amounts of BSNL allowed to get back or reverse?
All the BSNL top up or talk value amounts recharged in multiples of 10 are allowed to get back within specified time for reversal .
What are the charges for BSNL recharge reversal?
Reversal charges are NIL, but retailer(POS) CTOP Up mobile number will be charged with INR 2 for each SMS to the short code 58081.
In How much time we have a place a wrong recharge request?
The reversal request will be sent by the POS through SMS within 6hours of time from the wrong transaction time but on the same calender date (i.e before 24 hours).
How many times we will place reversal request?
In a month, BSNL POS (Retailer) will place a maximum of 5 reversal requests in a calendar month for wrong mobile number recharge.
What to reverse if done BSNL wrong recharge through Pay TM, Phonepe, Google Pay etc..?
At this cases, there is no responsibility for BSNL, you have to contact the concerned online POS only through mail or contact forms.