BSNL IP TV launched with special 6types of BSNL IP TV plans by allowing free and pay channels. Check Android 4K Set Top box price of ULKA TV allowing with or without WiFi…
Bharat Sanchar Nigam Limited has announced the launch of BSNL IPTV services in Andhra Pradesh Circle on first phase in association with M/s City Online Media Pvt Ltd (ULKA TV) by deliberating on modalities while allowing integration of IPTV platform with wired broadband network topology for commercial & operational aspects pertaining to provision of IPTV services to customers with latest BSNL IP TV Plans.
M/s City Online Media Pvt Ltd provides fine tune and arrive the technical, commercial and operational arrangements for providing IPTV services to BSNL Fiber broadband end customer.
The Grand launch of BSNL IPTV services to subscribers is 20.01.2023 with M/s City Online Media Pvt Ltd in the name of ULKA TV. The below are the proposed prepaid BSNL IP TV Plans.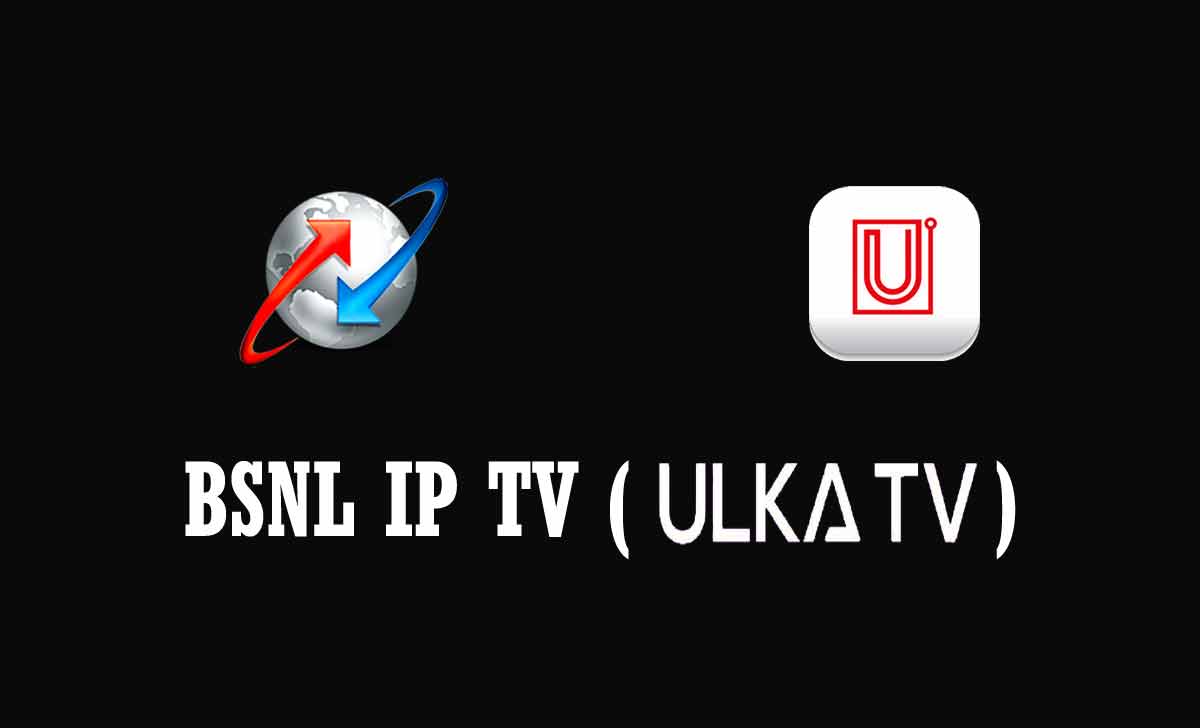 BSNL IP TV Plans
| IPTV Plan | Add on Package | Price in Rs (Excluding GST) |
| --- | --- | --- |
| BSNL Free To Air Pack | 350+ FTA Channels | 130 |
| BSNL SD Basic | 350+ FTA + 32 Pay channels | 229 |
| BSNL SD BONANZA | 350+ FTA + 52 Pay channels | 259 |
| BSNL HD Basic | 350+ FTA+ 30 Pay channels | 279 |
| BSNL HD BONANZA | 350+ FTA+ 53 Pay channels | 329 |
| Pay per Channel | 259 pay channels (Individual subscription) | Individual Pricing |
FTA Channel represents as Free to Air Channels
M/s City Online Media Pvt Ltd informed that the above channel rates already revised and implemented from 1st Feb 2023, hence packages can be planned on new rates only.
BSNL IPTV Set Top Box Price
| Set Top Box Type | Max. Price in Rs without GST |
| --- | --- |
| 4K Android Box without WiFi | Rs.1700 |
| 4K Android Box with WiFi | Rs.2200 |
The IPTSP will educate the TIPs and give the offers from time to time as per market conditions. The acquisition of customer and the service delivery will be complete responsibility of IPTSP (M/s City Online Media Pvt Ltd) only.
BSNL IP TV Registration
Visit FMS BSNL portal IP TV registration form at fms.bsnl.in/iptvreg
Select Circle
Enter your Fiber Broadband number with STD Code
Click Validate Phone
OTP will send to registered mobile number
Enter OTP and Verify
Check the Customer communication details shown
Select IP TV Vendor as ULKA_TV
Select Android TV / Box available or not
Agree the terms and Click Submit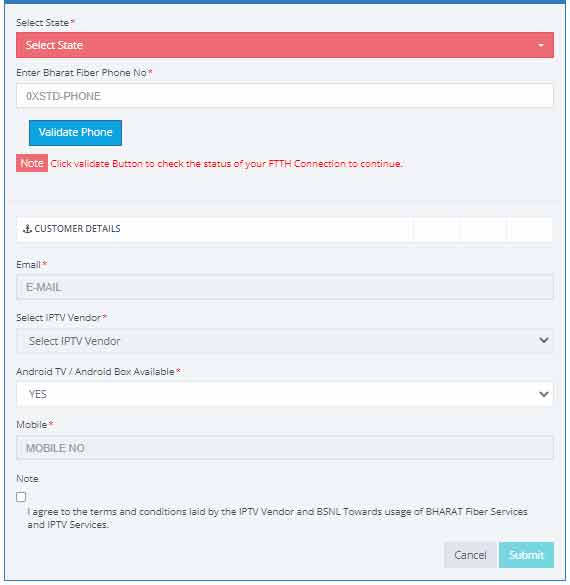 With this BSNL IP TV services, there is no consumption of bandwidth available subscribed BSNL broadband plan. This is one of the best opportunity for customers to avoid bandwidth which utilize like for OTT.
In how many devices BSNL ULKA TV can view at a time?
The IPTSP partner informed that the access of BSNL IPTV (BSNL ULKA TV) is 100% free for TWO mobiles and ONE SMART TV.
Can we check BSNL logo on the Set Top box?
BSNL brand logo should be visible on the hardware boxes provided to the customer and also in the IPTV application at par with the IPTSP logo.
Can we return the Set Top box if closed the connection?
Its not require, because at the time of new connection, you have to purchase the Set Top box in the form of Outright purchase. So it is not required to return the android box at the time of closure of service.
How can i get this BSNL IP TV bill?
Youu IP TV subscription amount may include in BSNL broadband bill as like an Addon service, you may pay that in online or offline.