Find the latest beneficial tariff offered on BSNL CTOPUP mobile available with Retailer, which are allowed for successful business transactions of each month, Check the BSNL POS category wise benefits allowed with Unlimited Voice, Data and SMS…
PAN India Bharat Sanchar Nigam Limited has categorized the retailers into 6 types (Diamond, Platinum, Gold, Silver, Bronze, other) and offered the CTopUp benefits in various ways, it means the retailers of BSNL who have done more business were benefited with many offers in the form of special mobile tariff as mentioned below which comes into effective from 01.12.2021.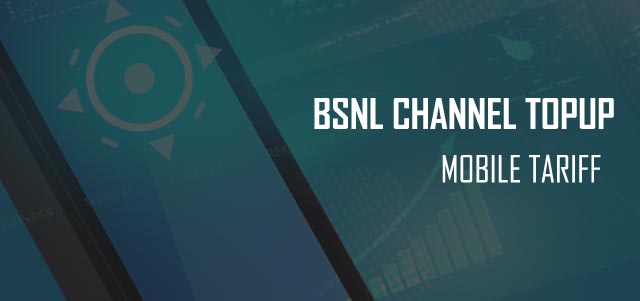 BSNL CTOPUP SIM Tariff
BSNL Franchisee Type
Freebies allowed on CTOPUP SIM
FTTH Franchisees
Channel Partners
Air Fibre Partners
Unlimited Voice in Home LSA +
1GB/day high speed data, and thereafter 40 Kbps
20 SMS per day
All the tariffs and other terms / conditions of the operator are applicable as per BSNL Corporate Per Minute Plan.
How the Freebies are calculated and credited to BSNL CTopUp mobile?

All the said freebies as per category, calculates with the performance for the month before previous month (i.e. for the tariff for May 2022, the performance will be taken for the month June 2022)

Can a retailer allows to migrate to normal plan?

No, If required, must approach concerned SSA marketing team for closure and activation of new with the same number under regular BSNL Recharge plans.

When the freebies credited to CTopUp account?

All the freebies of CTOPUP mobile tariff as per the category of BSNL will be credited on 1st of every calendar month.

How a retailer can continue the same number under POS category without doing business?

Even if not doing business, BSNL POS can continue the CTOPUP mobile number by extending the validity on recharge with Top Up vouchers.

For the prepaid CTop UP SIMs, the validity is modified as Lifetime, and these connections shall be removed/ deleted / disconnected subject to non fulfillment of condition that there should be at least one transaction/ recharge in each 90 days.

CTop up Sims in GPII can be reactivated by the recharge of STVs/PVs as done by normal retail customer, but Top Up recharge is not allowed for the CTop Up GP2 customers in the same line as normal retail customers.