Time to learn new BLOCKCHAIN technology training launched by BSNL RTTC Hyderabad to become an expert on rapidly growing piece (Bitcoin digital transactions) of foundational technology like internet or cloud computing.
BSNL a fully owned Government of India company is launching a course on BLOCKCHAIN Technology at RTTC campus in Hyderabad which provides professional and efficient training with real time hands in well established lab.
As we all know, Blockchain technology was initially been developed for the purpose of maintaining records of Bitcoin digital transactions, where the similar data structures already been developed before cryptocurrency bitcoin was conceived, but however, the principal theories and technology used today, were defined in original bitcoin white paper by Satoshi Nakamoto in 2008.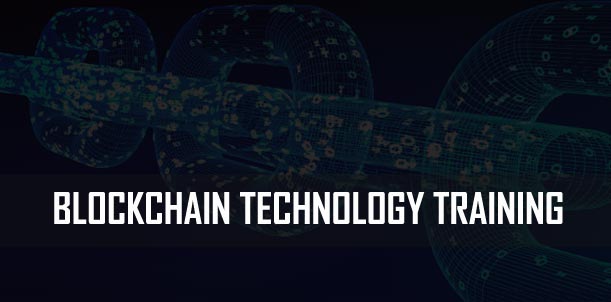 Here in this BSNL training on Blockchain technology, RTTC professionals will trains you theoretically and on hands practically for mere handling Bitcoin transactions to handling almost everything that is assigned a value with the simple concepts mentioned, Let's have a look at all
Concepts of Blockchain Technology Training
Introduction
Introduction to Blockchain
What is Blockchain?
History of Blockchain
Explaining Distributed Ledger
Blockchain ecosystem
Explaining Distributed Ledger
Types of Blockchain
Private/Consortium/Permission less
Public/Permissioned implementation difference
What Blockchain has to offer across Industry?
Companies currently using Blockchain
Overview of what we are going to study in this course
Key Concepts of the Blockchain
Node, Peer and Block explanation
Consensus Mechanisms – Proof of Work, Proof of Stake
Ethereum : Blockchain with smart contract
Smart Contract
Ethereum Clients
Geth Introduction
Introduction to Solidity
Hands on Solidity
Understand and implement different use cases
Theory and Practicals training of ONE week duration will be given for, to all the participants of Blockchain Technology training.
BSNL Important dates for Blockchain technology training course
Registration started from :4th March 2020 and closes on 9th March 2020
Last date for payment of Course fee is 9th March 2020, and Course commenced from 9th March 2020.
Contact at
RTTC Marketing Team WhatsApp number: 8333 997650, and Office @ 040 23000233
eMail : [email protected]
Who can join for BSNL training on Blockchain technology?

Any Indian citizen who have Engineering / Science graduation with basic computer knowledge are allowed to apply for the training course.

Any placement provided by BSNL in Blockchain Technology?

BSNL provides only training on the concept, and does not provide any placement or placement assistance on Blockchain technology during/after the course time.

How to apply for Blockchain technology course?

Download the registration form and send the duly filled along with POI/POA and Qualification certificate, to the Principal, RTTC, BSNL Gachibowli, Hyderabad – 500032.

What is the fee particulars for Blockchain technology training?

An amount of Rs.118 for registration and Rs.7257 as Course Fee to be paid in advance, before the commencement of the training at BSNL RTTC Hyderabad.

Any certificate awarded to participants of Blockchain technology?

BSNL RTTC Hyderabad should conduct weekly assessment test during the course time and the successful candidate will be awarded the certificate with grades.
So, it's the time for all the Indian citizens to utilize the opportunity of Blockchain technology training offered by BSNL Regional Telecom Training Center Hyderabad, and be an expert on popular cryptocurrency Bitcoin digital transactions.