Are you a Windows OS user, then you might have heard about the Windows Defender Advanced Threat Protection, which may nothing other than a Microsoft security product designed to detect and find security threats for enterprise class organizations.
So, if you are seeing this notification for the first time, then it's time to learn more about it, its features and more through this article.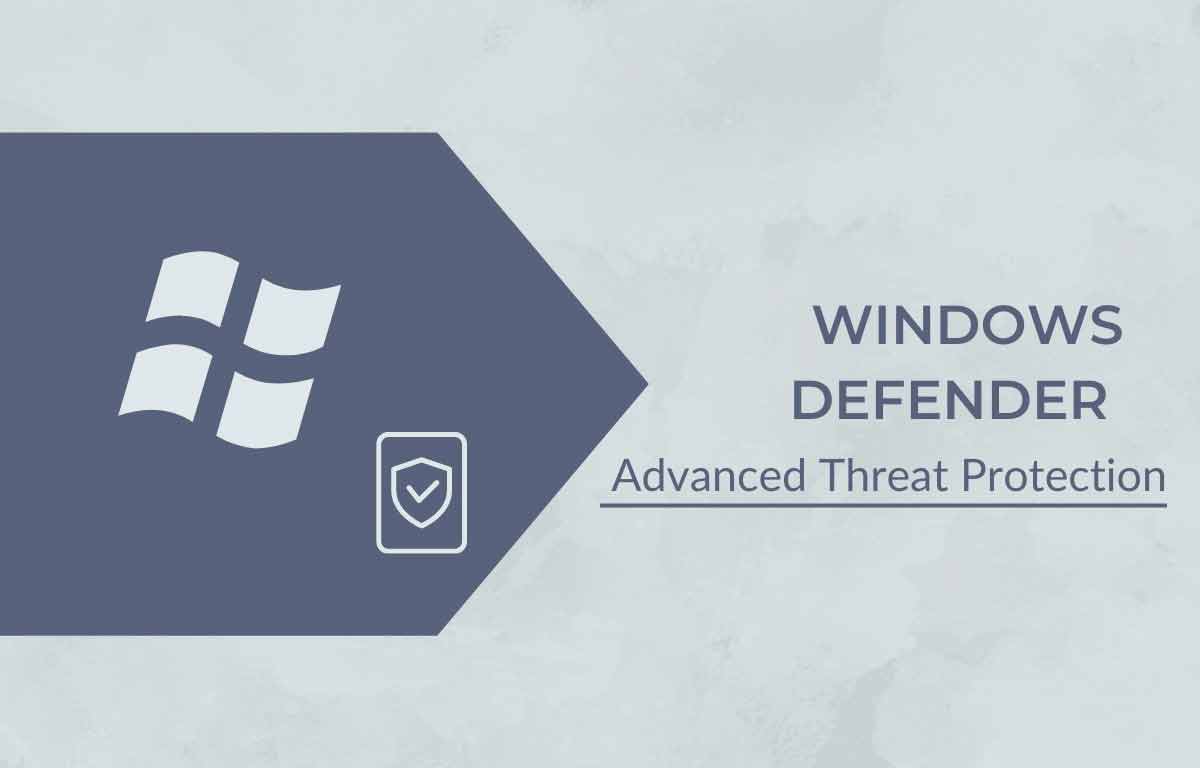 Windows Defender Advanced Threat Protection
Advanced threat protection in Windows is a preventative and detection tool for investigation responses to Windows Defender. Microsoft ATP comes with high-end malware packages that bring various options to secure your system from threat.
Some of you might be wondering whether Microsoft defender is the same as Advanced threat defender. Due to the recent changes, the advanced threat defender revamped for Office 365 as a Microsoft defender.
How to Download Windows Defender Advanced Threat Protection
Follow the steps below to learn to download the Windows ATP software from their official website and install it as well.
Go to the WIndows Defender ATP official website from here microsoft.com/en-us/download/
Click on the download button, next select the product from drop down like office or windows
Select the software and click on it, which will show a popup
Click on save to download and save the file on your device
Once saved and downloaded, click on the downloaded file and complete the installation as per on screen instructions
Check now >>> Windows Update Cannot Currently Check for Updates
How to turn on Windows Defender Advanced Threat Protection
Open the start menu or directly go to the Configuration Manager Console, then move to the Assets & compliance option. Here select Endpoint protection and then find Microsoft Defender ATP policies. Now select the Windows Defender Advanced Threat Protection policy to open the wizard.
How to check Windows Defender Advanced Threat Protection is running
Under the Manager Console, go to Event viewer and then select Application & Service logs. Here under operation manager you can view if there are any errors to view from Windows Defender Advanced Threat Protection.
How Good is Windows Defender Advanced Threat Protection?
The Windows Defender Advanced Threat Protection is a product from Microsoft which makes it reliable and trustworthy. This may the lowest cost and always recommends for Windows devices for protection, when compare with other software's.
New Changes in Windows Defender ATP for Office 365
Well before we head on to the process to download this software why not get a gist of what features and capabilities it has?
Vulnerability and Threat Management: It comes with a software inventory which records all the applications installed in your system. Its also secure them by showing the missing patches.
Attack Surface: The applications installed not allowed to run until they found trustworthy. Unlike before, all applications may not given open space to run and only allowed applications run on the system.
New Level Protection: Windows Defender Advanced Threat Protection does control scanning to block threats and detect threats.
Detection and Response: ATP does record all attacks and incidents. It makes the security professional investigate priorities and respond to threats.
Automatic Invitation and Rendition: ATP software automatically investigates the alerts, other errors seen in the system if unchecked.
Threat Protection: The main and progressive function of ATP is to collaborate with other Microsoft features and make an effort to achieve the point-to-point security.