How to change iPhone name instantly? Simple steps to rename iPhone presented for Apple device users to change name anytime as per requirement…
You got yourself a new iPhone which is a perfect device in itself from specs to camera giving you the vibe of fame but there is one thing that could be bugging you.
It is the name of the iPhone which might be setup wrong or the Apple Store employee would have entered some random name for you which would surely be bugging you by now.
If you have bought this iPhone from the previous owner then it might have their name which you would like to remove and frankly speaking that is something quite buggy that you should ensure to take care of. In this article we will be showing you the simple way through which you can rename iPhone in quick time.
Well there are a few methods out there that can help you rename of your iPhone device but out of all using this method through your iPhone directly which makes it much easier to follow as well.
Also Check: iPhone Black Screen, and iPhone Visual Voicemail Setup
How to Change iPhone Name
First open your iPhone and then from the apps section go to the Settings
Under settings click on the General option
Click on About option from the top
Find Name and click on it which will redirect you to the name changing page
Simply click on the present name
Type your new name that you want to change to
Click on the done button
In case if you are unable to use your iPhone to change the name, then it may also done using iTunes.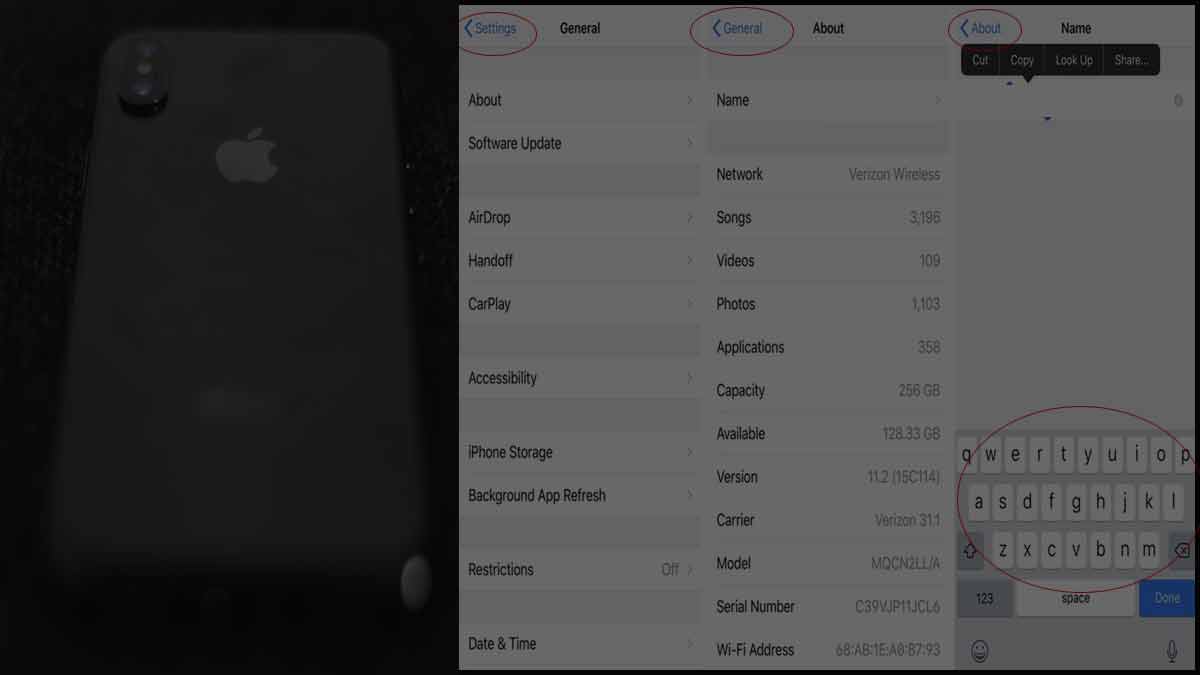 What happens if i change my iPhone name?

If you change your iPhone then there may not any significant changes made to the apps or any settings like Hotspot or the AirDrop. The names would be different from the iPhone device name.

What to do iPhone name won't change?

The only time the iPhone name won't change is when you try to change the name with an exceeded character limit. So, just ensure that the new name that you are trying to change is below the character limit.

iPhone name keeps changing, how to resolve?

Sometimes it might be due to the device facing any technical glitch due to a bug or something. This may simply fixed by restarting your iPhone. If that does not work then you can try to update to the latest iOS Version that will help you resolve the issue.