Presenting the two proved methods about how to format USB drive on MAC using terminal and disk utility app, check the step by step process format any USB drive required…
USB On Mac does connect easily if it has been brought new or else they require a format at their initial step, and there are easy utilities on Mac Device which will help you to format the USB drive.
>>> Transfer Files from MAC to Android
At times this becomes necessary, as the compatibility does make an issue and only after a clean format of USB drive does it connect to Mac, and If you are using a Mac device and trying to format any USB drive then this a best place to explore on this topic.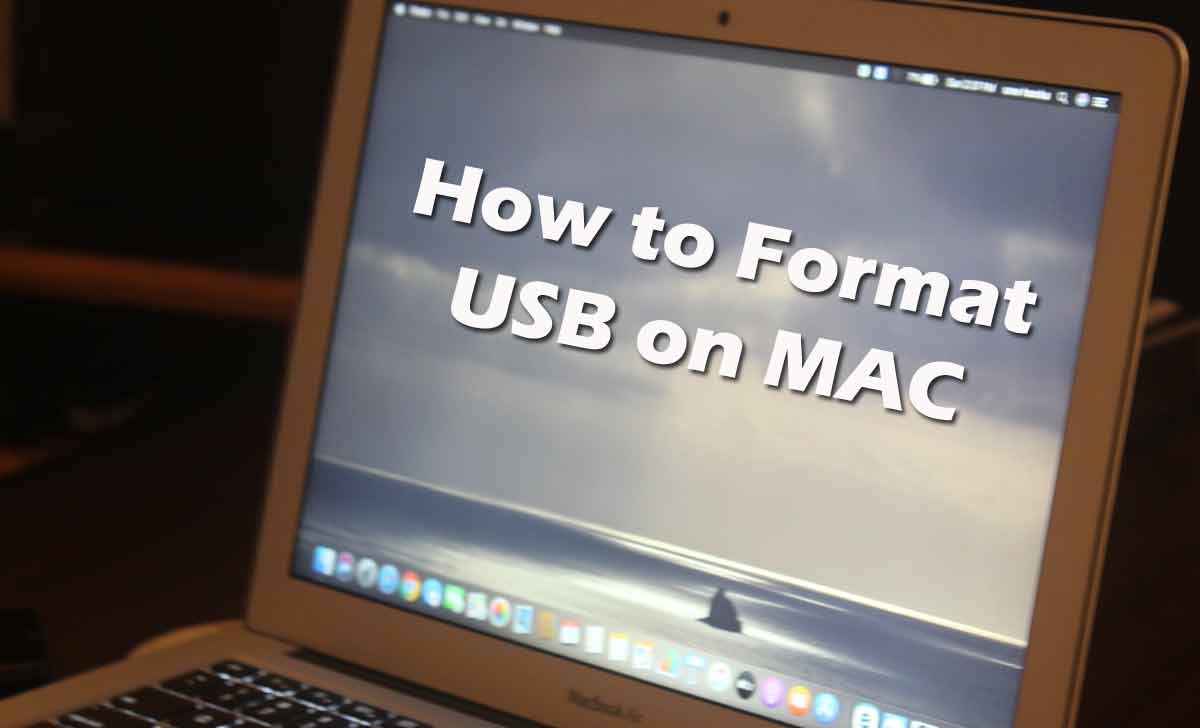 How to Format a USB for MAC
Make sure you follow this step correctly to format USB On Mac devices, and this is to be remembered as all your saved data in USB devices will be removed permanently with this Format option.
>>> How to Uninstall Microsoft Office on MAC
Method 1: Format USB On Mac using Disk Utility App
In this method we will use the default Disk utility Application that is available in Mac to erase the USB disk.
Firstly connect the USB drive which is required in Format function
Now Click on Apple Button and open the Application tab
In Application option, click on Utilities option to open
Here you can find Disk Utility App and tap on it to launch
You can view the USB On Mac connected on right hand side
Select your respective USB Device and view its content on left side page
Form top options, select Erase option and a pop does comes on screen
Select the Format to show drop down as FAT32 or Ex Fat or MS-DOS FAT 32 form
Here select Mac OS extended (Journaled) which is compatible for Mac device
Confirm the name of USB drive and then click on Erase button
This will take seconds time to complete and click on Done button to confirm
That's it, Your USB device connected to Mac Device is now formatted and has been made compatible to Mac OS.

Method 2: Format USB On Mac using Terminal
In some rare cases the Disk utility might get failed and thus you can use this Terminal option to get the USB formatted. This option is only preferred if you have information about Terminal commands.
Connect your USB disk to Mac and make sure it has been read form connected devices
Now Open the Terminal windows by selecting Command + Spacebar button
Here type the diskutil list to get a list of connected devices'
Find your USB device name form list, else you need to reconnect your USB disk again
Run the command again and make sure your USB is connected now
Type "sudo diskutil eraseDisk FAT32 MBR FORMAT /dev/disk" in window
Hit enter and your USB will be formatted to FAT32 file system
This FAT32 file system format can be changed to any other format easily and thus it easily formats the USB drive as well.
Can I get my data back after Format of USB On Mac?

No, there is no way which can be used to get your data back once it has been formatted on a Mac device, as during the format of USB On Mac, it does ask you twice to check and confirm, which then delete the data in USB permanently.

Unable to read USB after format on Mac Device?

If you have used any of the above methods to format and then still you face difficulty to get your USB read on Mac, then you need to visit contact US customer care or service center to format it properly with their official software, so that it can be read on your Mac device.

Can I format any USB On Mac?

Anyone can format USB On Mac devices by using the methods shown above, but there are few USB devices which are write protected that can be formatted using any normal process, and this USB device is to be taken to the service center to get them formatted with their required software.