Find the step-by-step guide for how to forget a WiFi network on MAC device if the internet keeps dropping or not getting the best range of signal…
In this time of Fast Internet you might come across a lot of different WiFi networks that are free and your settings being aligned to accessing any WiFi network in that wireless zone which makes it a hard job when it collects a lot of networks under your MAC.
At the same time if you travel from place to place then also you might accept some new WiFi networks that you might never use in the future as well, and that is why in this article, we will be going over the process through which you can forget a WiFi network on MAC easily.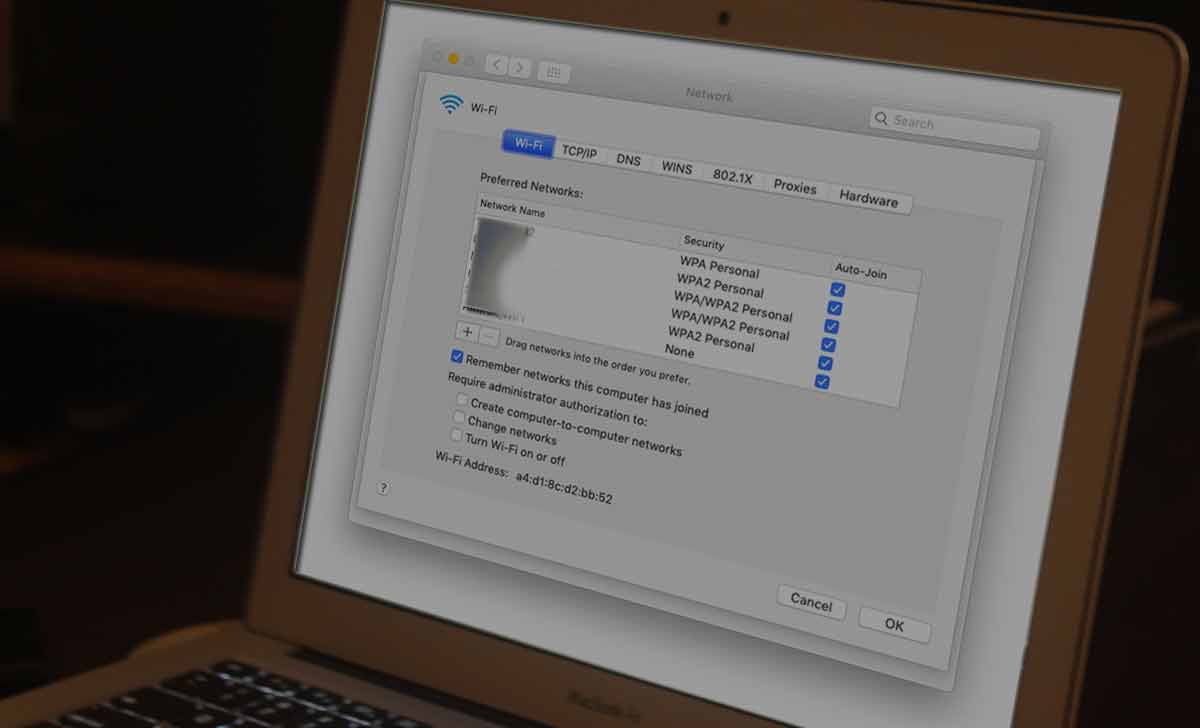 So, through this guide, you can get rid of all the WiFi networks which internet keeps dropping or that you don't need to use, and sometimes it's not just that accessing a new WiFi is hard but it can also get tricky when you try to forget the old network.
So that you can access a new one, but do not worry because for MAC it's quite easy and with the below steps presented by 99networks, you can follow step by step guide about how to forget WiFi network on your MAC device easily.
How to Forget a Network on MAC
Open your MAC and then go to the System Preferences tab
Click on Network
Tap on Advanced which will take you to the Networks tab
select the WiFi network under WiFi Names, that you would like to forget
Click on the minus button below that will remove the network
Check the option Remember networks this computer has joined
Simply forgotten the WiFi network from your MAC device in quick time.
How to Forget WiFi Network on Mac Directly
Select the WiFi icon from Menu bar to Open its Network Preferences
Select the WiFi
Click the option Advanced
Move down to preferred network and check which one to be forget
Tap on that network
Click on Minus button to forget Network on Mac
Click on Ok button
Tap on Apply to confirm the change made
Report the same similar steps from top for any number of Network on Mac
This process needs to follow an individual to remove as many as Network on Mac to be forgotten, there is no bulk process indeed defined.
Why to Forget a Network on Mac
The convenience of getting Network on Mac automatically connected is quite a problem most of the time and these are some issues which one does face.
If you use your neighbor network and whenever you're restarting your Mac Device, it tries to connect to that network as there are signals available.
In case you wish to choose which network to be used while connecting
Lot of networks in list and that will mess which is an actual when having same names for network
Hope you have connected to open network accidentally and don't want to re-connect it for next time
Here we will come across the process that will help you to forget a network on Mac and thus that will benefit you with manual interference while connecting to your preferred network.
Why MAC device won't forget WiFi network?

Most of the time this error does not occur, but if you face this issue where the MAC device won't forget the WiFi network even after following the above method then try to restart your device and then following the above method again would resolve the issue.

Can I forget the WiFi network on MAC when not in range?

Yes, you can still forget the WiFi network on MAC, if you are not in the range as well and all you have to do is follow the above guide and forget the network since it does not matter if you are away from the WiFi while doing this as well.