Find about how to change email password on iPhone that uses iOS9, 10, 11, 12, 13, 14 software versions. Find the simple steps and change the email password in apple device…
iPhone is and always an interesting device that has got unique iOS software. The iOS Device is always a better option, if you want to have a decent look, and does always make you feel great. Despite having a friendly interface, people do get worried to find the option. There are many options found in the iPhone device, but finding them for the very first time is very hard.
In this process, we will suggest you, how to get your iPhone Mail password reset and does allow you to change if you got a change in your mail id linked with iPhone.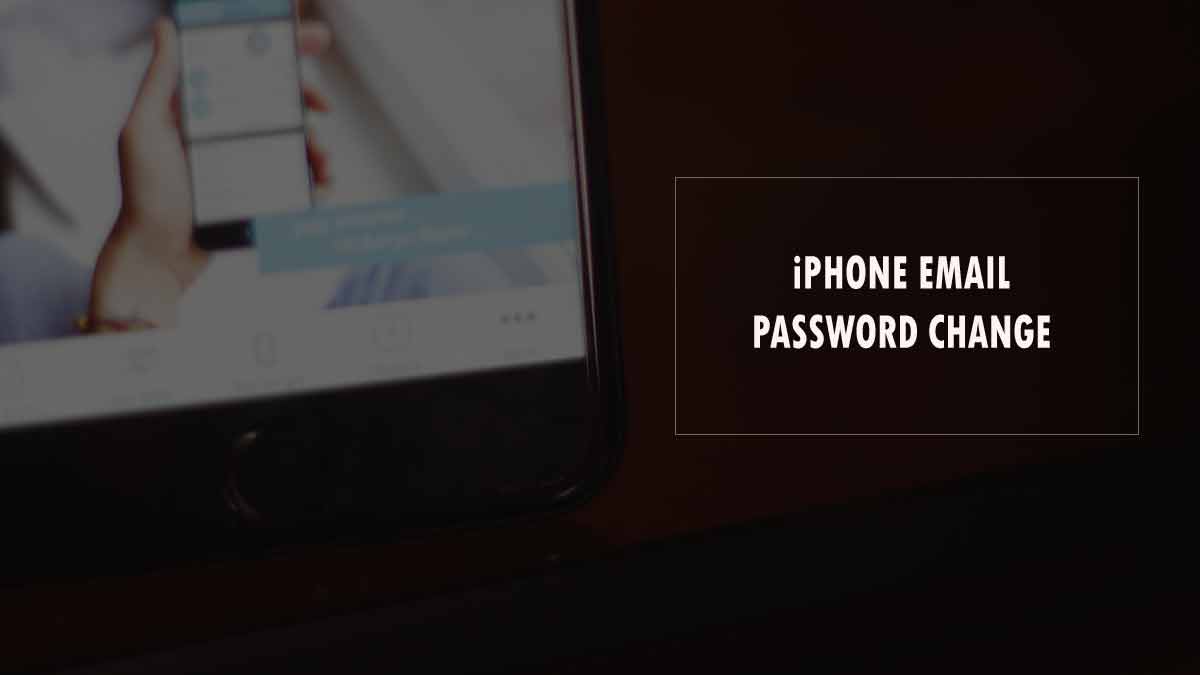 How to Change Email Password on iPhone
If you're using an iOS device, then you need aware of the options that you can use to get password changes for your iPhone Mail. Just follow the below-mentioned simple steps to change email password on iPhone.
Open the Settings from Apps Menu in your iPhone

iOS14 go to Mail and then click on the Accounts option
iOS13 and 12 in Settings go to the Password & Accounts
iOS11 go to the Accounts & Passwords under the settings
iOS10 go the Settings and then click on Mai option
iOS9 go the Mail, Contact, Calendar option under Settings

Click on mail under beside the accounts option on screen
Scroll down and then click on Password option
Remove the existing one and type your new password
Once saved, click on Done button to save the iPhone Mail New Password
Scroll down under the outgoing mail Server in same page
Change the password with the same above tapes followed
Tap Done to save the newly set password form top left corner
That's it, using these options you can get the iPhone Mail password change and will have your device settings reset, so that you will start receiving emails with a new set password. For more details please visit support.apple.com/en-in
Why am I unable to send mail through my iPhone?
This is a very common error that seen when someone is trying to set the iPhone Mail Password. You need to ensure that incoming mail server and Outgoing mail server, both passwords changed only then you will be able to send or receive mail. Failing these will not allow you to accept any mails.
Are there any restrictions for iPhone Mail?
No, there are no restrictions as the password set to protect your mail having a unique set. The password change should same for incoming and outgoing mail servers which only ensure that your iPhone enabled to receive or send mails.
Is the iPhone Mailbox different from normal Mail?
Yes, the iPhone mail does give you direct access to your email ID linked with the iPhone. Using these mailboxes, you will receive direct notification on your screen and allow you to respond to it, as you do work on normal messages.